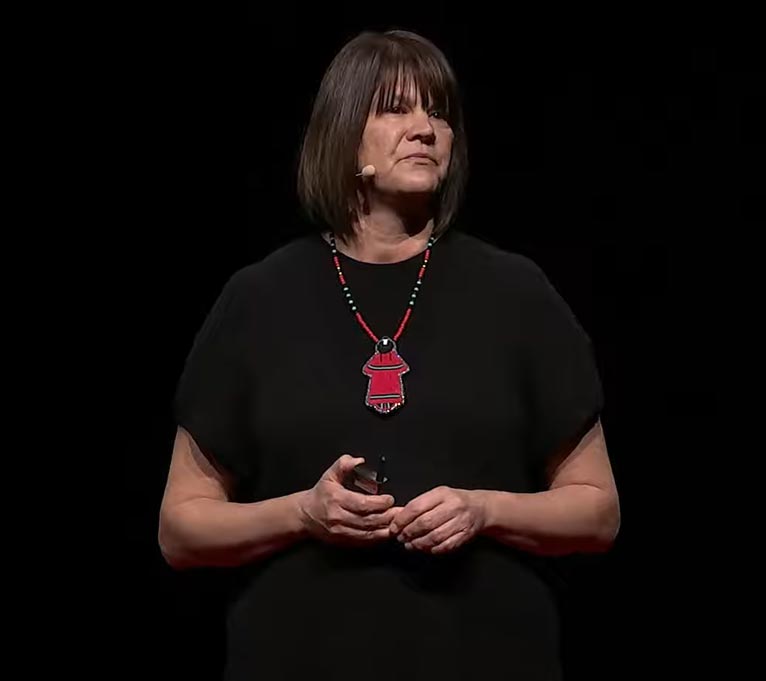 Kelly Terbasket at TEDxBYU
IndigenEYEZ co-founder and Program Director, Kelly Terbasket, brings honesty and passion to her speaking. She shares engaging stories that weave together over 35 years of experience in community building, coaching, social work, and education to captivate and inspire audiences large and small.
Much of Kelly's work revolves around community wellness, decolonization, reconciliation, and the revitalization of Indigenous knowledge and wisdom that belongs in our daily lives.