IndigenEYEZ engages, inspires
and mobilizes change.
Our vision is collective wellbeing
for all our relations.
We offer leadership and facilitation training—rooted in Indigenous ways of being—that help strengthen communities to restore the circle and cultivate hope.
Cultivating relationships
for systems change
Our trainings are for people looking to make change—in ourselves, our families, with our youth, in the classroom, and across the generations.
We recognize imagination is vital for decolonizing the systemic patterns that divide our communities. Our holistic methodologies cultivate respectful relations, reclaim personal agency, and spark possibilities for transforming current realities.
Join us at our table for any of our online signature programs scheduled throughout the year. Or invite us to your table and we will bring community building workshops to you. Either way, you will leave enriched, rejuvenated, and uplifted.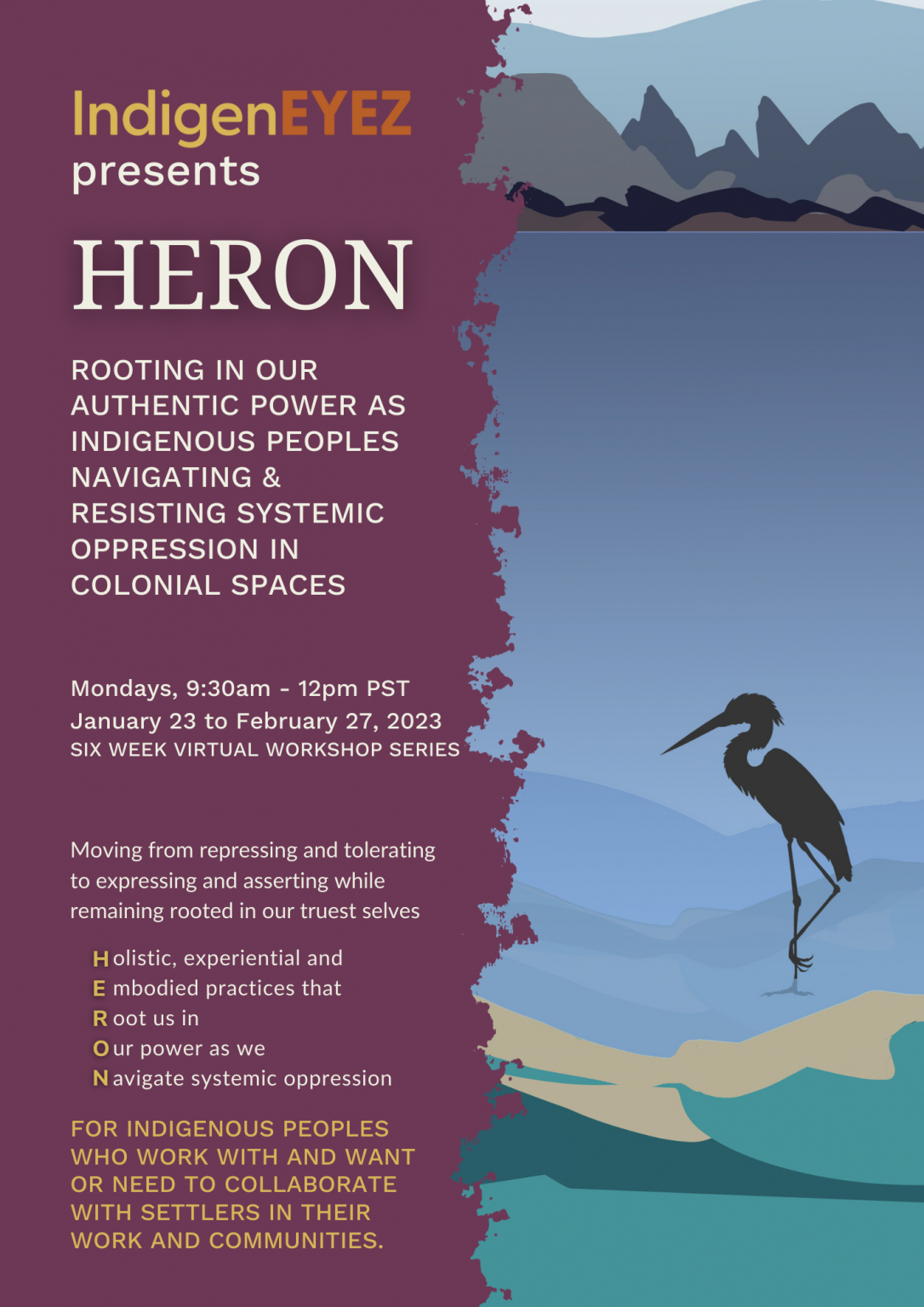 Acknowledging that entrenched racism and colonization will not be dismantled quickly, we have created HERON to empower Indigenous people to combat harmful narratives and actions with assertive and factual interventions.
Over six virtual sessions, our Indigenous facilitation team will provide opportunities for deep and meaningful connection, integrating knowledge, and creating new visions and actions. Together, we can transform our ability to embrace self-determination into our daily lives.