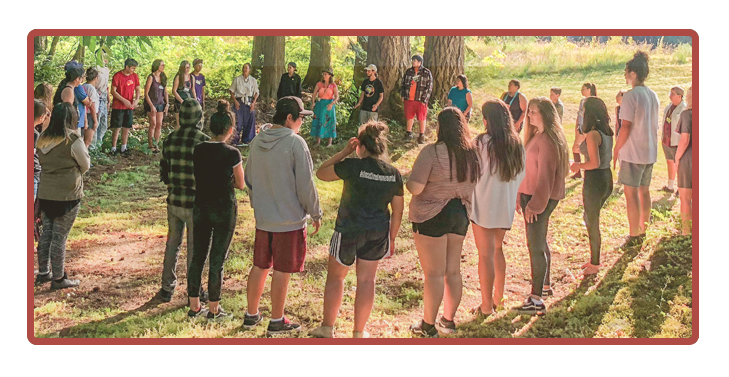 July 13, 2021—Kelowna, BC: Starting soon! Join us for a powerful 5-day course to increase your ability to work with Indigenous youth. Touch the Earth: Learn to create powerful land-based experiences. Leave with tools to get the attention of youth, keep them engaged, and energize your community programs.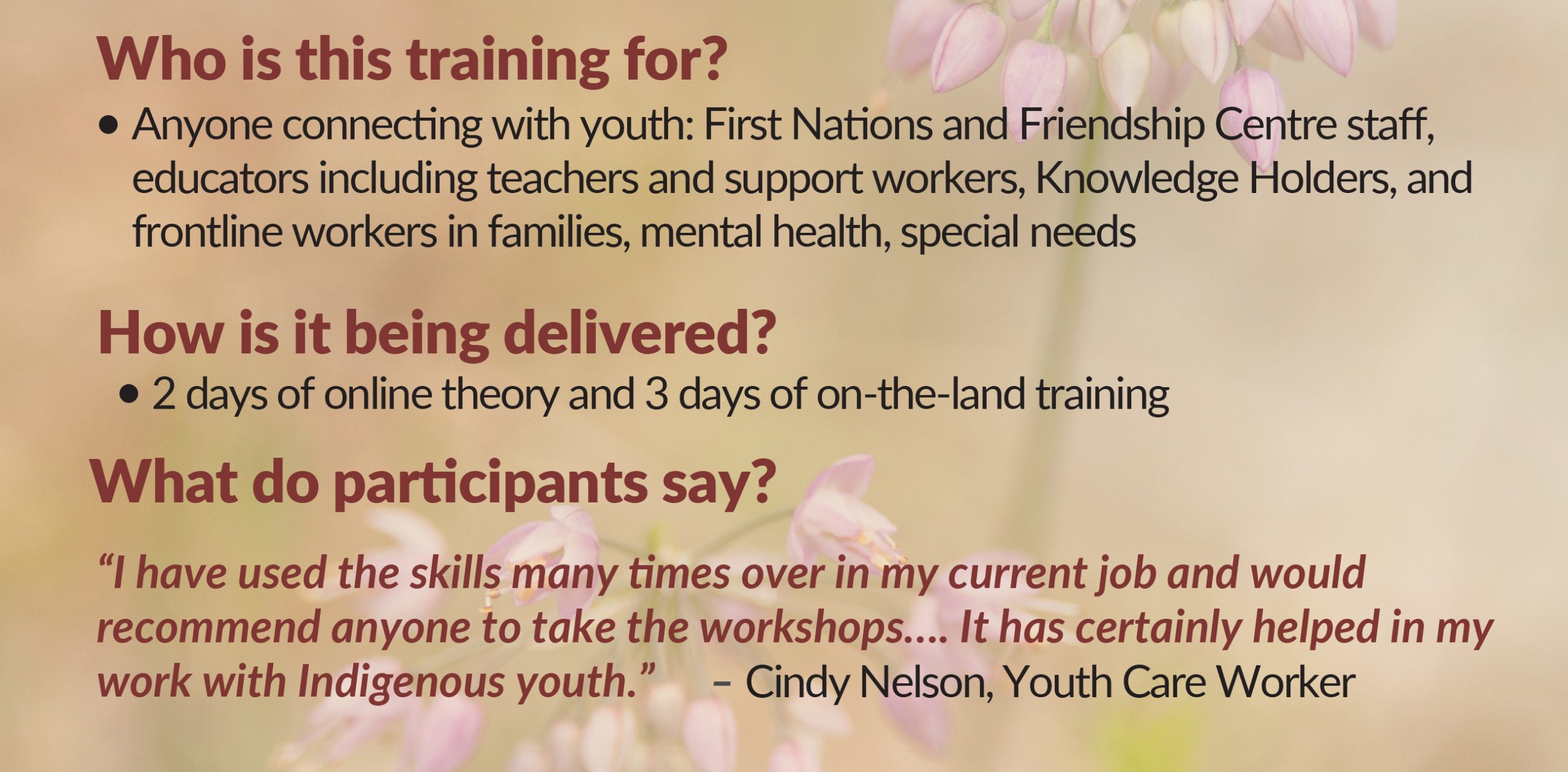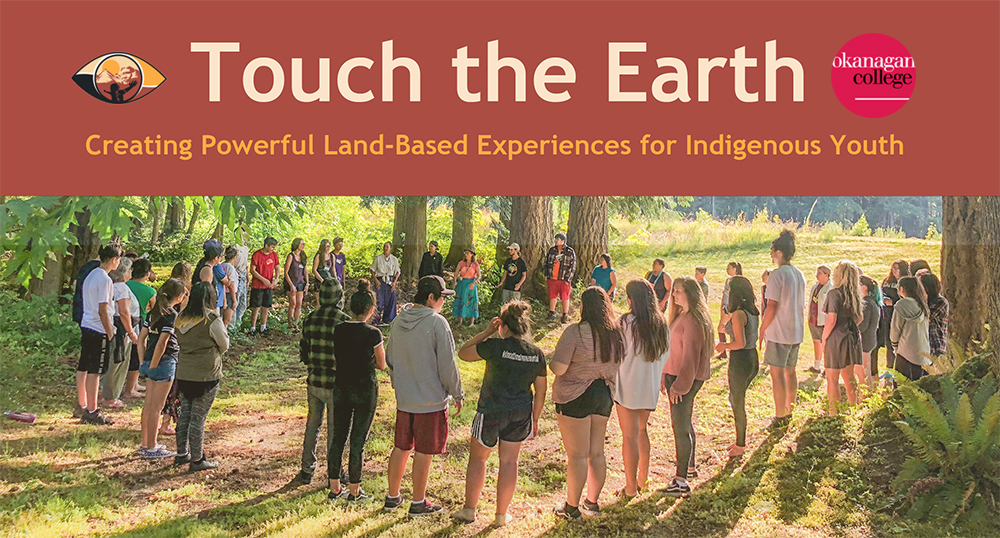 Register today! This Indigenous-led course is for staff, community members, and educators seeking to awaken Indigenous youth to a sense of pride, belonging, and possibility. The land is powerful! Activities that connect youth with the land provide a safer entry point to engage with their feelings and listen to themselves and others.
At the conclusion of Touch the Earth, participants will be able to:
• Increase the impact of workshops and camps in their own communities
• Use tools for increasing connection with youth and inspiring more participation
• Develop program plans that include activities for deepening connection with the land
• Demonstrate how to facilitate safe and vulnerable conversations with youth
• Identify multiple options for dealing with challenging behaviours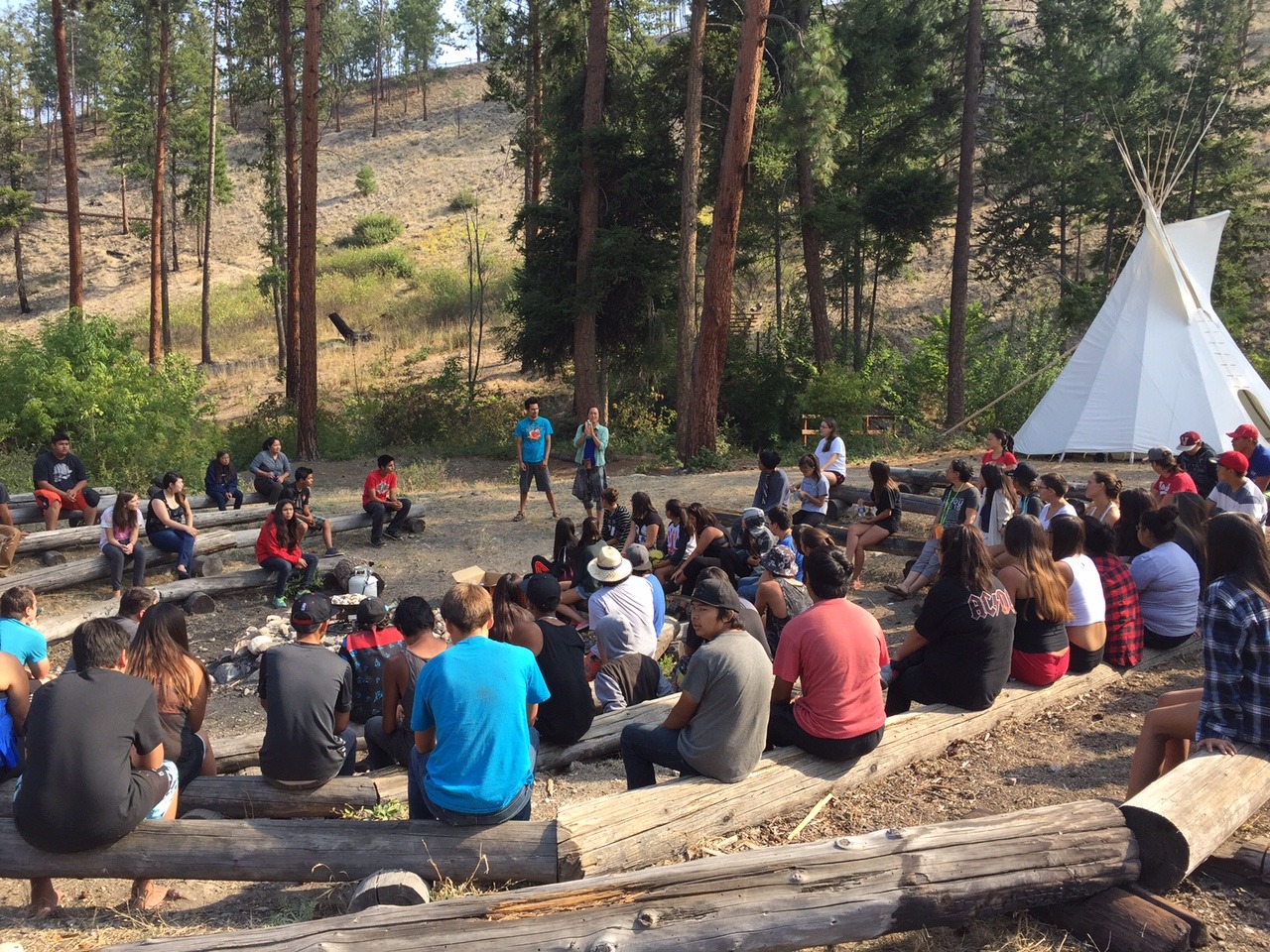 Touch the Earth is a blended online and on-the-land training (35 hours total).
July 27 | 9:30am–12pm via Zoom
August 5 & 6 | 9:30am–5:30pm On-the-land in Kelowna
August 19 & 20 | 9:30am–5:30pm On-the-land in Kelowna
Sept 10 | 9:30am–12pm via Zoom
COST: The 5-day course is $1,050 + GST
with scholarships available if cost is a barrier
The 5-day course is $1,050 + GST. There are a limited number of funded scholarships available offering 25% and 50% discounts on the regular price.
For scholarships, please apply to inspire@indigeneyez.com if you are working in a role where professional development funding might be limited, or where significant wider impact will result from your participation in the course.