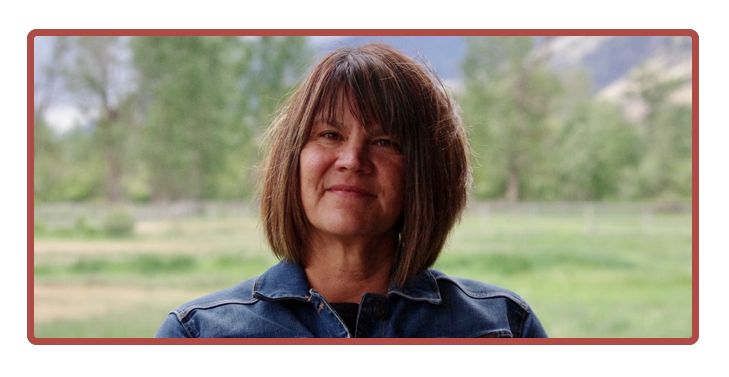 Aug 31, 2021—Kelowna, BC: IndigenEYEZ co-founder Kelly Terbasket launched kinSHIFT on May 6, 2021. Formed after two decades of working with Indigenous organizations, Kelly saw a distinct need arise for workshops tailored to support non-Indigenous allies.
Helping settlers to engage with Indigenous Peoples in a respectful way
"I've always felt the divide between cultures and wanting to be part of bridging awareness and understanding the differences of realities." – Kelly Terbasket

IndigenEYEZ had been receiving requests from non-Indigenous organizations for Truth and Reconciliation (TRC) workshops, which was how the idea for kinSHIFT formed as an offshoot organization.
Working with allies is important because it creates a safer space for them to quit censoring themselves and make mistakes without harming Indigenous Peoples in the process.
Kelly noticed running mixed workshops with both Indigenous and non-Indigenous people that Indigenous people too often carry the burden of emotional labour — or a performative processing to aid the learning curve of allies.
Our shadows are called shadows for a reason — because we don't know they're there.

Terbasket says she wants to help non-Indigenous people understand power and privilege, implicit bias, and shared responsibilities around microaggressions and othering. She speaks of having compassion for the fact that allies need space to do this work.
"What we want to do is elicit their implicit bias. We don't want it to stay hidden behind political correctness because then they can't see it," Kelly says. These activities help bring it out, in a safer space, into the light, to look at it.
This workshop series seeks to explain colonial conditioning and decolonization practices. Kelly offers stories from her own life and learning journey, and hands-on activities. The roots come from Syilx teachers, Indigenous pedagogy and principles. There are four kinSHIFT workshops on different topics that will be offered on an ongoing basis.
Denise Lecoy is one of the key facilitators for the kinSHIFT facilitation team. She is the daughter of Snpinktn Hereditary Chief Adam Eneas and is of Okanagan-Syilx and Sḵwxwú7mesh heritage.
The voices and resources behind kinSHIFT are Indigenous women who have a living experience of the impacts and inequities related to colonization. They have committed their whole lives trying to address those inequities and give voice to those who aren't able to.
The third workshop is about power and privilege, and that is where Kelly's co-facilitator Denise Lecoy brings in enowkinwixʷ- Syilx teachings of the four food chiefs.
The enowkinwixʷ process requires that all perspectives be heard when we bring people together to address a problem. In this process, we respect — and expect — that there's diversity. But it really depends on that diversity to come up with solutions that work for everybody.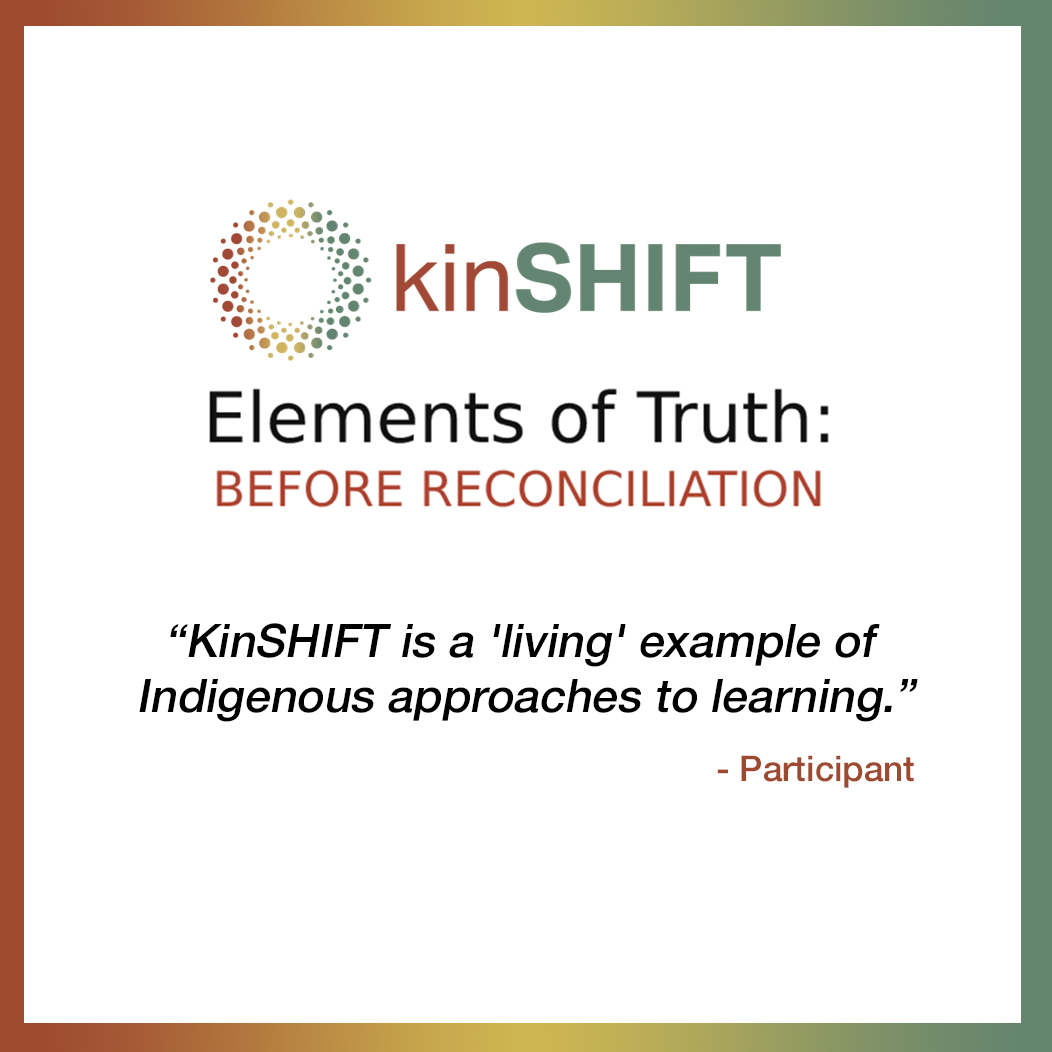 If you are interested in taking steps towards decolonizing, breaking barriers, building community, and creating change join Kelly Terbasket, Denise Lecoy and KinSHIFT this September.
Earth – September 9 | 3:00pm – 5:30pm via Zoom
Air – September 16 | 3:00pm – 5:30pm via Zoom
Fire – September 23 | 3:00pm – 5:30pm via Zoom
Water – September 30 | 3:00pm – 5:30pm via Zoom
COST: $450 + GST for 4-sessions
[maxbutton id="5″ text="Register Online" url="https://www.eventbrite.ca/e/162303404853″ linktitle="Register Today!" window="new" nofollow="true"]
Can't make it in September? Or in the afternoon? For additional dates and times in 2021 and 2022, visit www.kinSHIFT.ca
Questions? Email enquiries@kinshift.ca