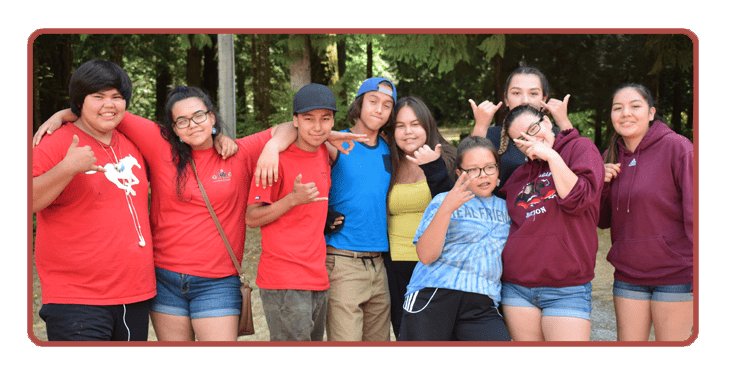 June 27, 2018—Cawston, BC: We're counting down the days until Sts'ailes Lhawathet Lalem Youth Camp! July 5th – 12th, 2018.
Don't miss this exciting chance for youth age 14-18 – and for youth workers too! For anyone doing engagement with youth, this is a great opportunity to learn new methods.
Our funders are paying the tuition. You just need to register.
Participants say that the skills they learn with us give them strength and courage for tackling the challenges that Indigenous people face today.
Want to know more? Listen to this IndigenEYEZ podcast featuring one of our new facilitators, Billie Kruger, talking with members of our Youth Panel about connecting with the Earth and finding safe space to imagine, grow, and express ourselves. We hope you enjoy this peaceful and insightful conversation:
Spots still available – register today!
Sts'ailes Lhawathet Lalem Youth Camp
Date: July 5th – 12th, 2018
Ages: 14-18
Location: near Agassiz, BC