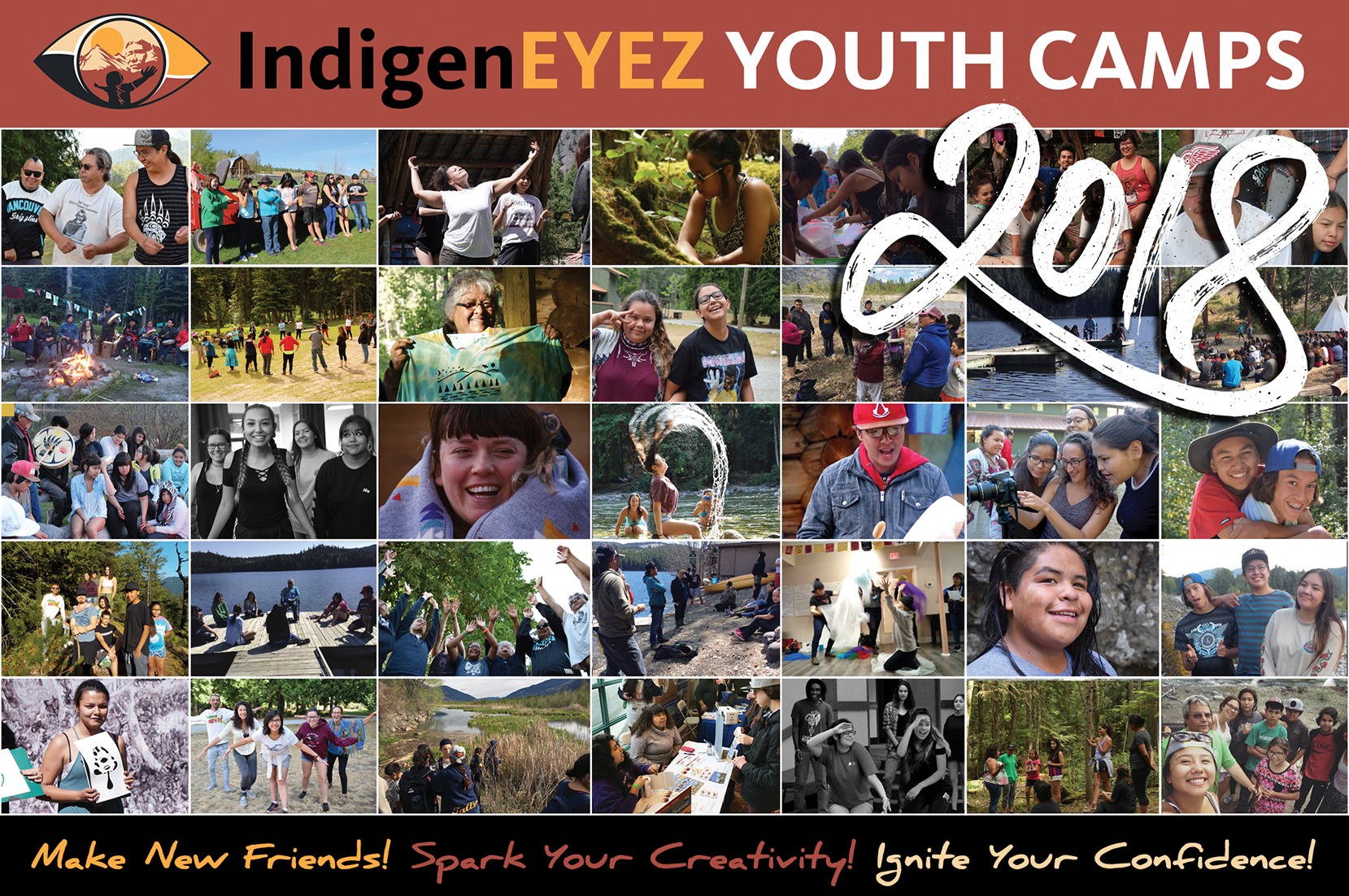 Every youth last year wanted to come back!
• Have a blast
• Make new friends
• Explore your culture
• Spend time on the land
• Gain the confidence to speak up
• Get motivated to follow your dreams
Here's the dates for our 2018 Youth camps. Seats fill fast! Register today!

Questions about registration? Please contact our Administrator, Anni Phillips, at Inspire@IndigenEYEZ.com or Sofia Terbasket at MerrittHub@IndigenEYEZ.com

Learn more about our Youth Camps Read more about Sts'ailes 2017
Read more about Ashnola 2016 Listen to the Gratitude Circle in 2015
---
Know someone who might be interested in one of our 2018 camps?
Click the button below to send this page to a friend: