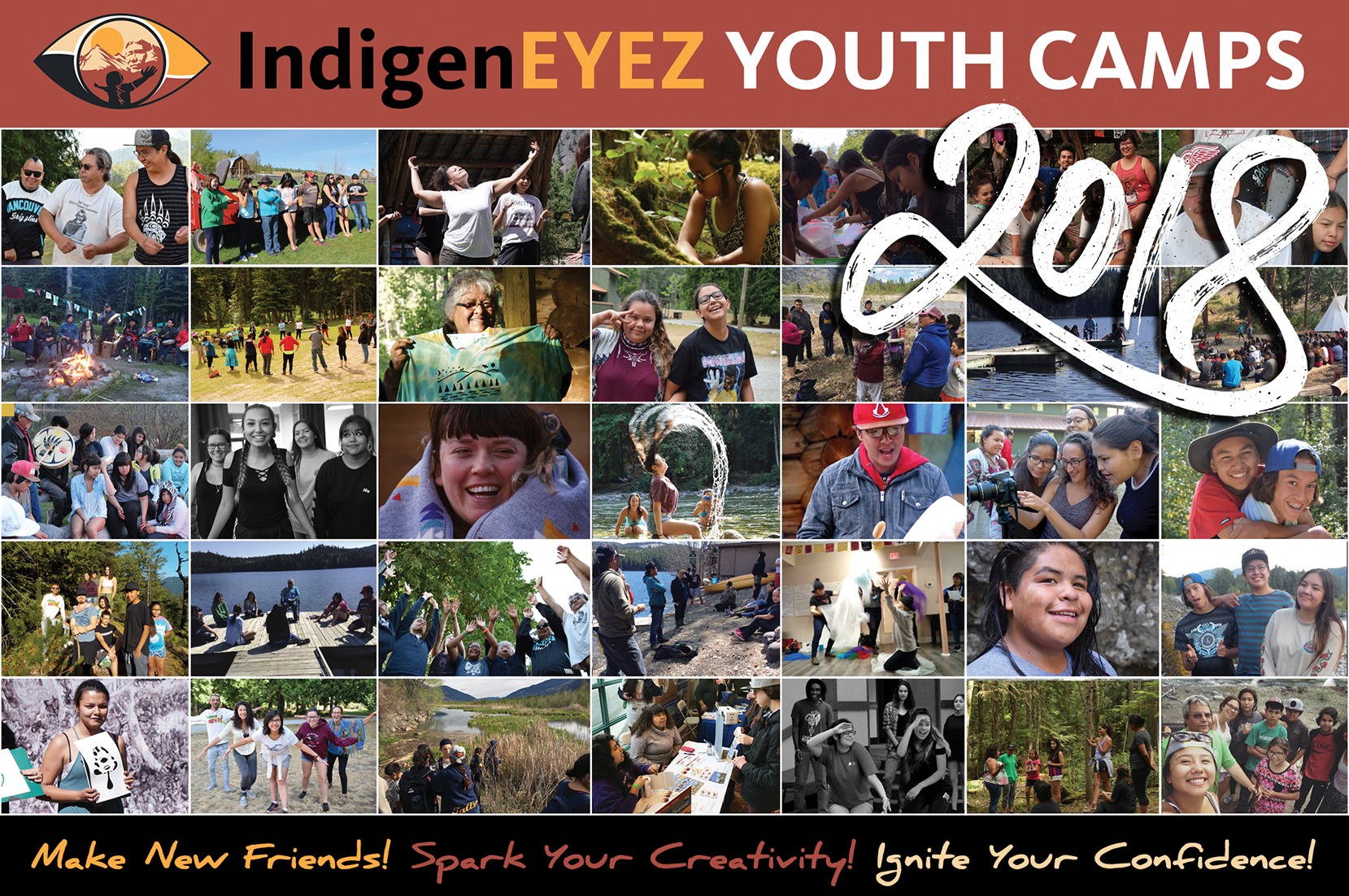 Every youth last year wanted to come back!
• Have a blast
• Make new friends
• Explore your culture
• Spend time on the land
• Gain the confidence to speak up
• Get motivated to follow your dreams
Here's the dates for our 2018 Youth camps. Seats fill fast! Register today!

Questions about registration? Please contact our Administrator, Carrie Besko, at Inspire@IndigenEYEZ.com – or our Merritt Program Coordinator, Andrea Shintah, at MerrittHub@IndigenEYEZ.com
To learn more about our camps, or to review past youth and parent testimonials, click here. Read about our 2017 Youth Camp in Agassiz here, and read about our 2016 Youth Camp in the South Okanagan here.
---
Know someone who might be interested in one of our 2018 camps?
Click the button below to send this page to a friend: