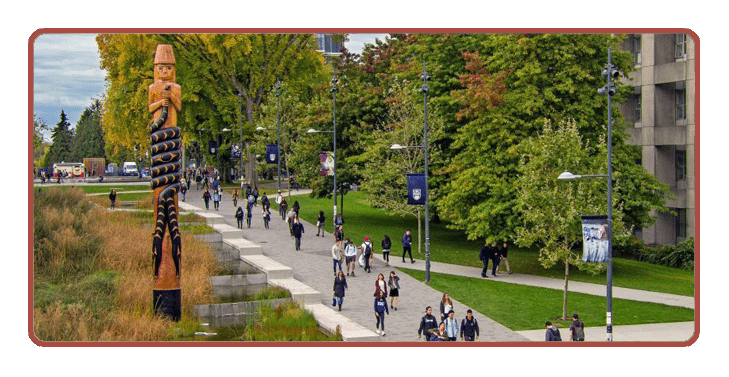 Jan 30, 2017—Vancouver, BC: In the fall of 2017, IndigenEYEZ collaborated with UBC on an Indigenous cultural safety training that is helping to change the face of healthcare.

We were thrilled that UBC hired our team to lead the in-person segment of this online training that addresses two of the Calls to Action issued by the Truth and Reconciliation Commission. Our facilitators got to introduce more than 1,200 future health care professionals to our Indigenous model of creative community facilitation – and the results were exciting.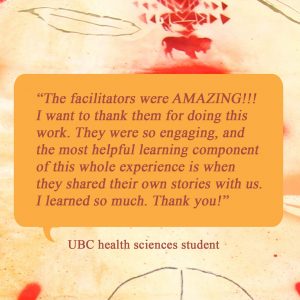 The focus of the training is cultural safety, cultural humility, the impacts of colonization on Indigenous peoples, and our relationship with the Canadian healthcare system. The training is open to students in health science programs including medicine, dentistry, pharmacy, midwifery, physical and occupational therapy, and nutrition.
The in-person sessions that IndigenEYEZ facilitated provided an essential opportunity for students to interact, practice their new client-centered people skills, and engage in facilitated discussions. This was a great fit with the facilitation process that IndigenEYEZ uses. Research shows that we need different parts of ourselves to be engaged so we can open our minds to new ways of thinking about the world. IndigenEYEZ uses methodologies that blend best practices in experiential learning, the expressive arts, and creative facilitation. Our team is skilled at increasing trust and safety so that discussions are inclusive and groups can talk openly, even about the hard stuff.
Here's what one workshop participant had to say: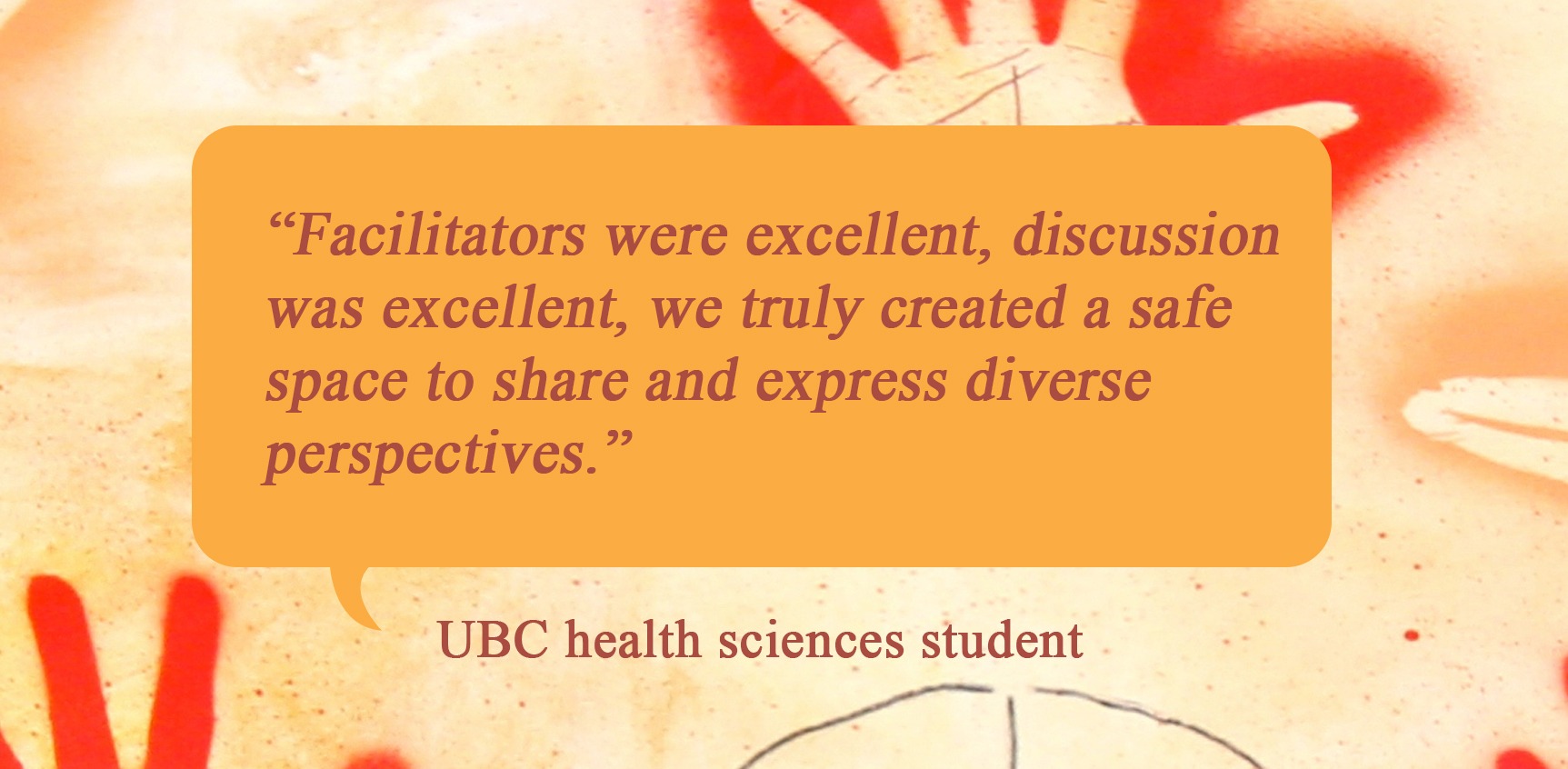 Led by both an Indigenous and an ally facilitator, students had the chance to get into the course material with one other, and practice sharing their stories through guided interactions.
The program has been such a resounding success that it may soon be modified for other disciplines at UBC, such as education and business. It is also being considered for UBC faculty. To learn more, visit: http://health.aboriginal.ubc.ca/education/indigenous-cultural-safety-interdisciplinary-learning-experience/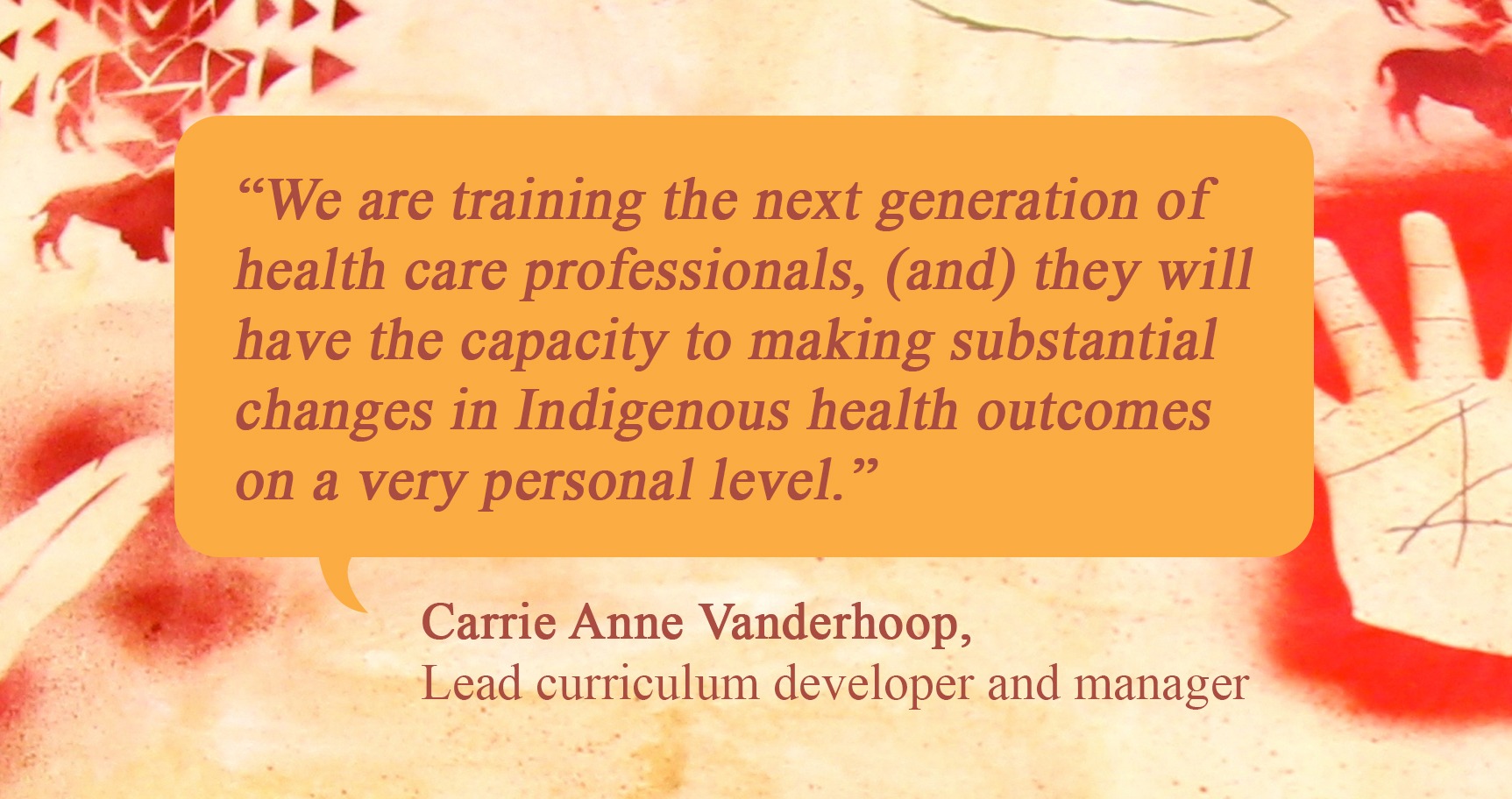 IndigenEYEZ has been pleased to contribute to this important program. Our area of expertise is creating safe spaces where connections happen, dialogue goes deeper, and learning takes place. Our flexibility allows us to play a range of roles in helping organizations increase their reach and engagement. We work with partners in many areas from health and education to the environment, leadership and administration. We can oversee the design and delivery of multi-day gatherings, or we can be added on to an existing program to facilitate a keynote speaker. And anything in between.

No matter what our role, IndigenEYEZ leaves people inspired, connected, and ready to take action.
---
To book us for your next conference, contact Program Director Kelly Terbasket at Kelly@IndigenEYEZ.com or call (250) 502-7900
To learn more about what we can add to your event, please visit
https://indigeneyez.com/event-facilitation/