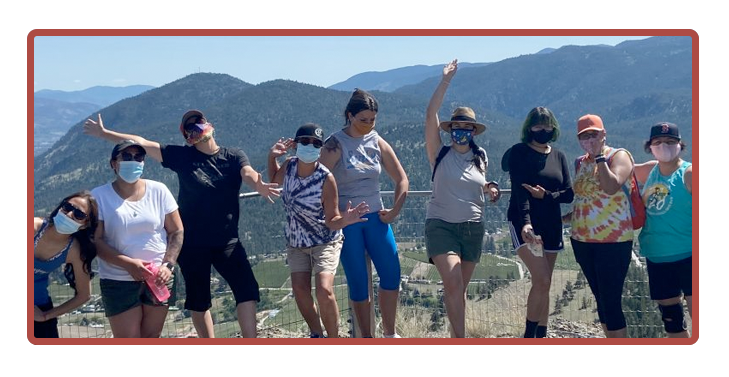 May 31, 2021—Penticton, BC: Re-centering Women* Through 13 Moons is a program for Indigenous women seeking to awaken a strengthened sense of equity, pride, and belonging.
*We use an inclusive definition of woman. If you are Two-Spirit, Indigiqueer, transgender or non-binary, and see yourself as either fully, partially or sometimes female-identified and feel you would benefit from accessing a women-centered space, you are welcome to join us. The intention of this workshop is to create a space for people with under-represented genders in our communities.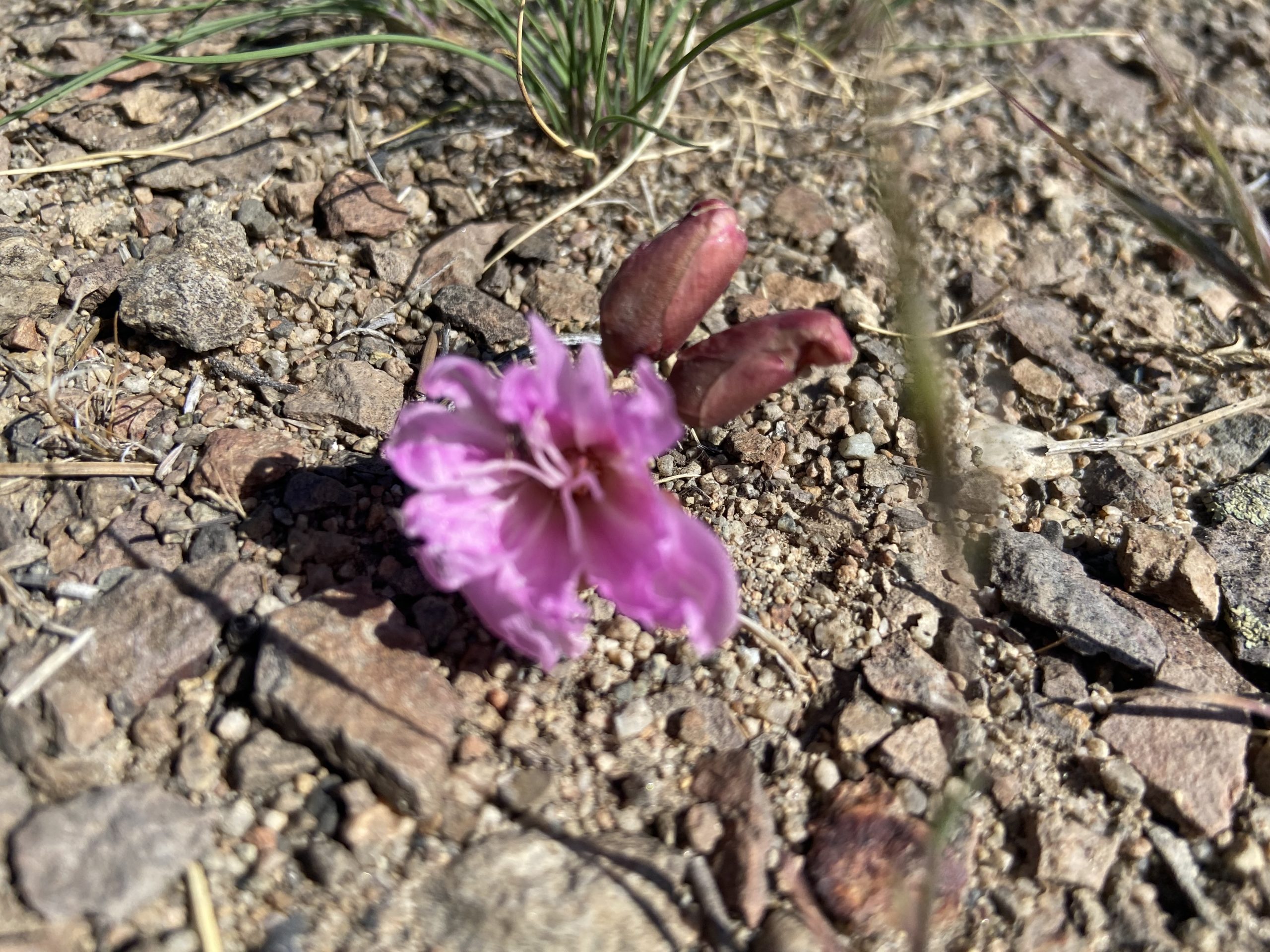 Phase One of our 13 Moon series has both on-the-land and on-line sessions that are currently ongoing.
The first land session was an intimate hike with a few local youth. As a small group, we talked during our rests stops while hiking up to the pictograph at Skaha bluffs.
Gifted storyteller and member of the Penticton Indian Band, Anona Kampe was our leader. She is also the Cultural Coordinator for School District 67. Listening to Anona share the captikwł stories was so much more impactful when standing in front of our historic pictographs and seeing "giants head" in Summerland up close.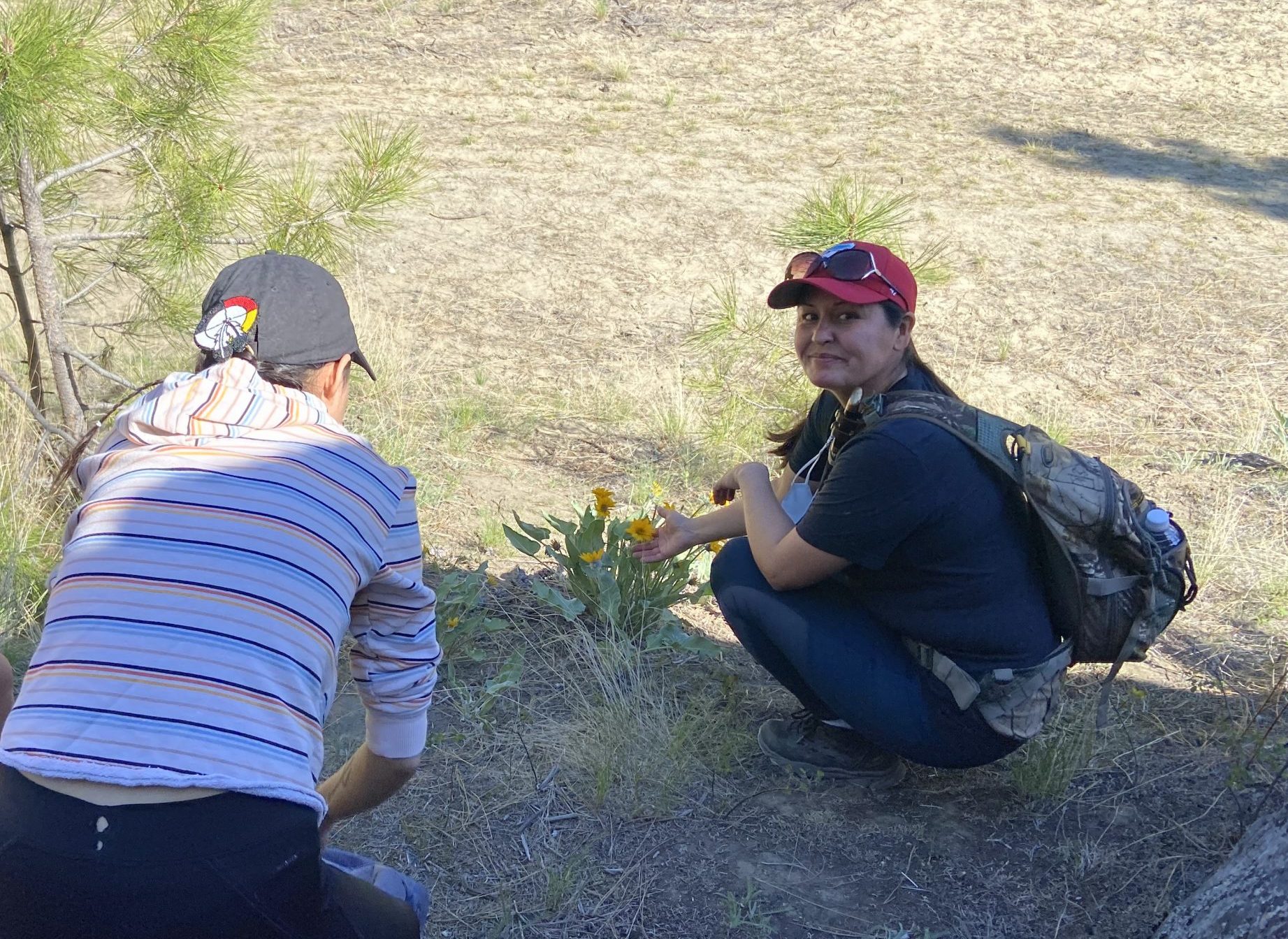 Here's what participants said when asked: What was your favorite part of the day?
Spending time on the land with women of all ages.
Time alone on the land.
That we all felt comfortable being there with each other.  We felt included in a special circle.
Being on the land, moving around is so awesome, such good medicine.  When you have so much space during a sessions, not the confines of 4 walls, it challenges you in a different way, in a supportive way.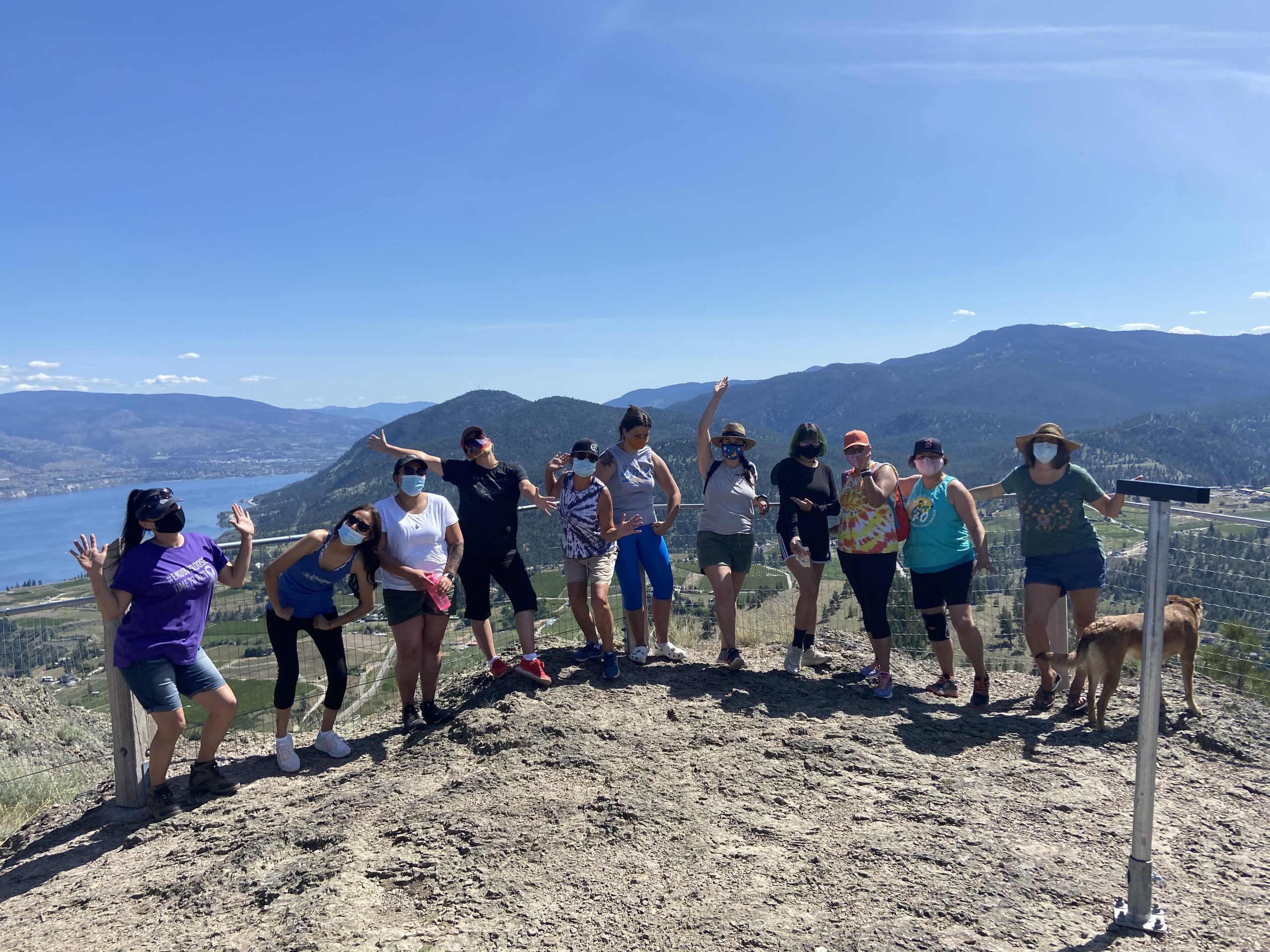 This land-based program runs for another 10 months. Phase One focuses on gathering as community and re-connecting through creativity, fun, and play. Mark your calendars for Phase Two (Sept 23-Nov 25) and Phase Three (Dec 18- Feb 16)!
Due to Covid restrictions on gathering, our Phase One land sessions are full. But we'd love to have you join our on-line sessions which are free, fun, and have no attendance limits!
June 3, 7-9 pm | We have always been Qu'here'
Join our sacred relatives Allan Thomas Lindley & Madeline Terbasket for this interactive workshop of captíkwł, writing activities, guided meditation, and dialogue. They will explore how Indigiqueer & Two-Spirit folks have always been here and have held important and sacred roles in our communities.
Open to youth & adults who are Two-Spirit, Indigiqueer, transgender , non-binary, and gender non-conforming.
June 17, 6-7:30 pm | nsyilxcen songs & stories for your babies
Join Hailey Causton and Staʔqʷálqs naʔł Səxʷtúms (Krista Lindley) from the Tiʔ Kʷu Tiʔ Xilx Indigenous Association to learn some lullabies and stories in nsyilxcen as well as Syilx parenting practices such as cradleboard teachings. This workshop is geared to women* with babies and toddlers.