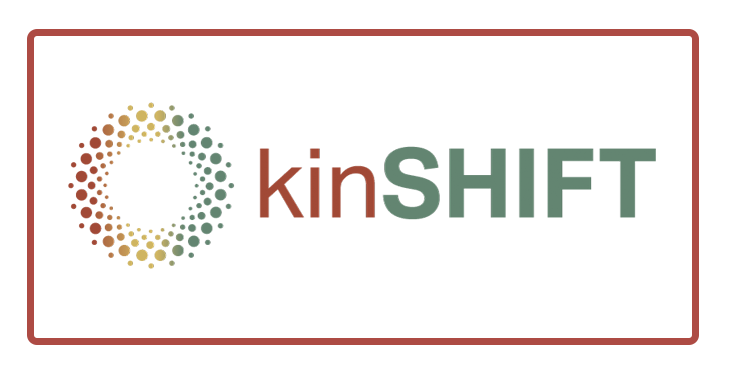 May 11, 2021—Kelowna, BC: Over the past few years IndigenEYEZ has recognized that conversations around social justice, equity and truth require delicate care and deft planning. We are all collectively working together towards a better future and thus we need safer spaces to do this work, spaces that are ally-focused, and spaces that are Indigenous focused.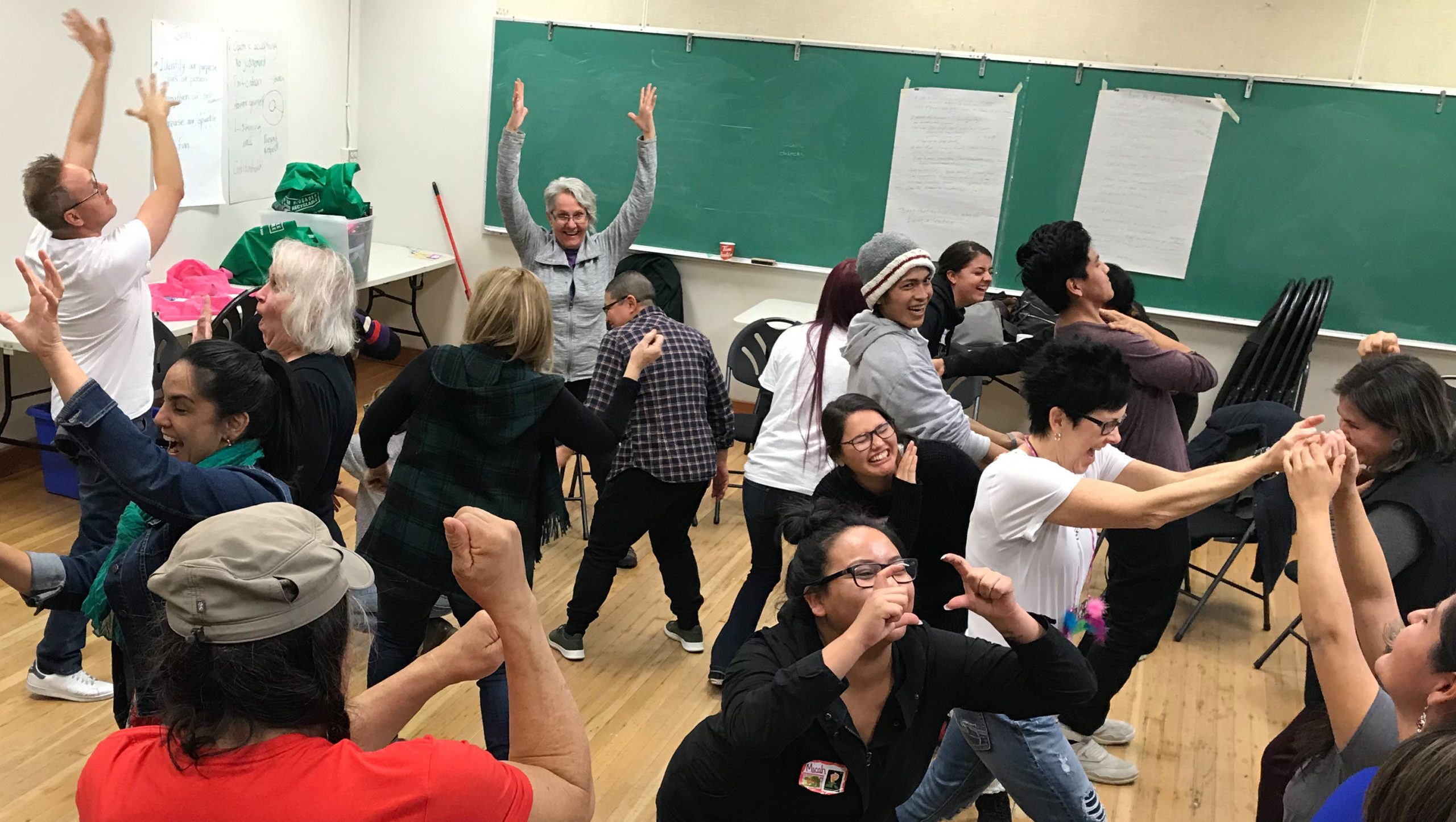 For 8 years we have hit the ground running. The need for our camps and workshops has been high. Over the years we have kept very busy delivering custom workshops that are tailored to a community or an organizations needs. This has been a great experience to get a feel for where our methodologies work best, but it's not sustainable for our team, or for IndigenEYEZ as an organization.
So in 2020 we cut back from delivering workshops to focus more on building our social enterprise – kinSHIFT – and developing our signature workshops and curriculum. Thanks for your understanding and patience! We miss you all, and look forward to the time when we can have camps and workshops again in person.

We're excited to share with you our new kinSHIFT website and information about our indigenous-led diversity & inclusion training series!
kinSHIFT creates room for allyship work to be done in a real and hands-on way. It will also level up the tried and true IndigenEYEZ methodologies, to reach a broader scope of communities; in schools, and large scale organizations.
This social enterprise was built to support the costs to run our annual IndigneEYEZ youth camps and trainings, while at the same time supporting settlers to cultivate respectful relationships with Indigenous peoples and place.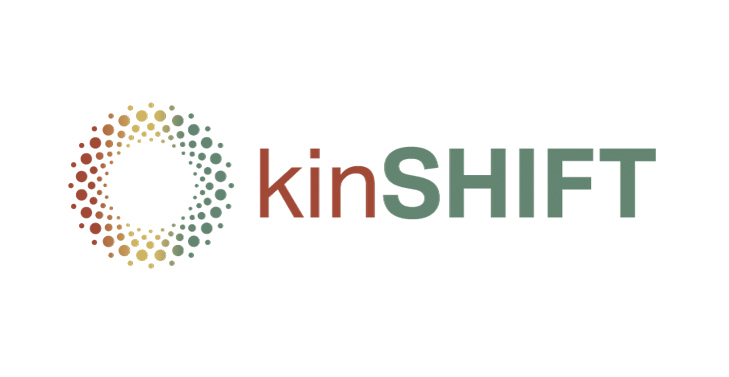 Our experiential, arts-based workshops allow participants to learn, practice, ask questions, and make mistakes in a safe environment, all while building a foundation for engaging meaningfully with Indigenous peoples.
Starting from an awareness of our shared history of colonization~ this series will explore the role Indigenous worldviews play, to inform our journey towards a better future for all.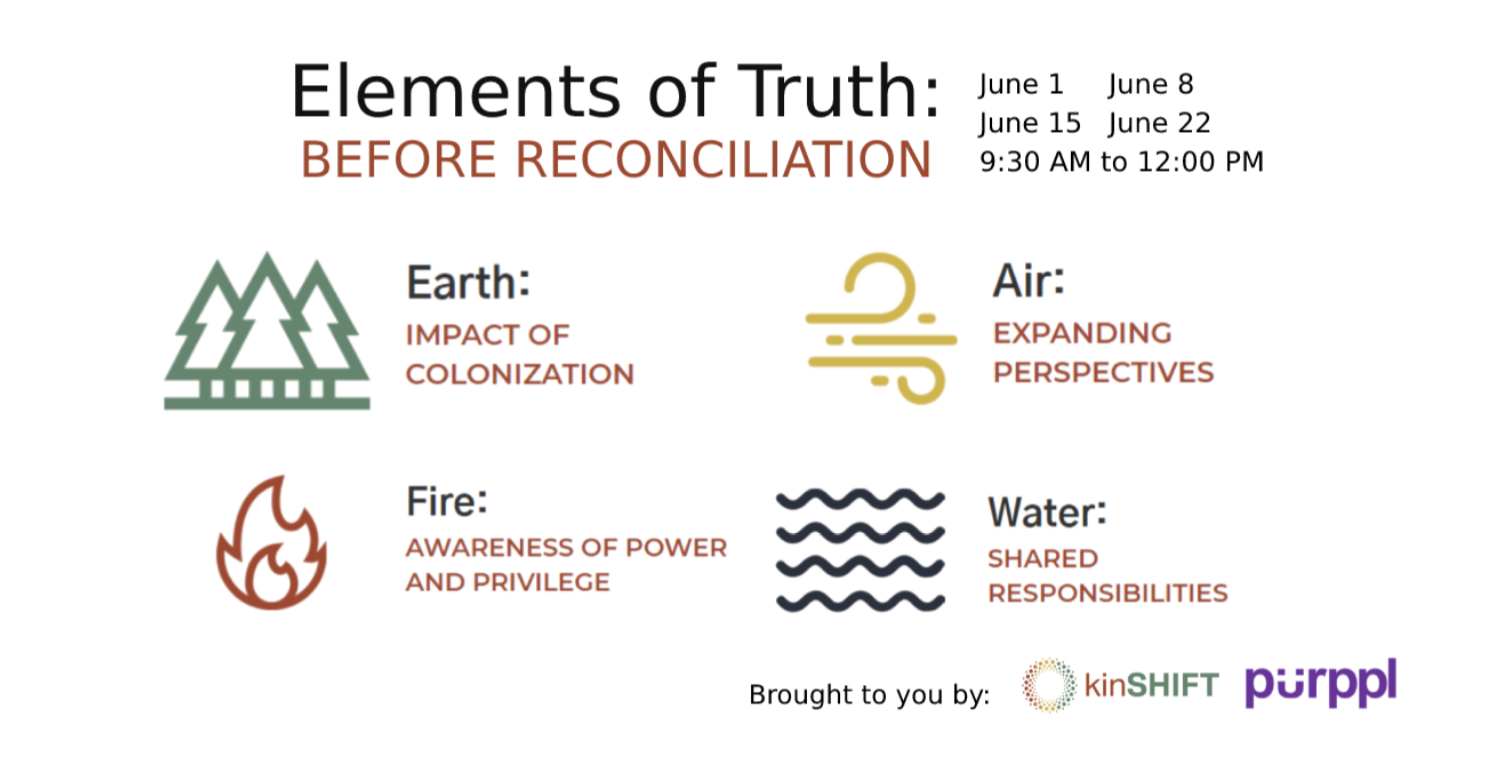 June 1st – Earth: Impacts of Colonization
Reconciliation requires an understanding of Canada's colonial history and an acknowledgement of the enduring strength and resiliency of Indigenous peoples. This workshop provides an overview of our shared history of colonization and explores how Indigenous worldviews must inform our journey towards a better future for all.
Register here:  Earth
---
June 8th – Air: Expanding Perspectives
Reconciliation requires an awareness of how our views of Indigenous peoples have been shaped and a commitment to coming together with more consideration and curiosity. This workshop introduces the connection between implicit bias and injustice and look at how embracing diversity is necessary for collective survival.
Register here: Air
---
June 15th – Fire: Awareness of Power and Privilege
Reconciliation requires considering our individual roles within systems of power and recognizing the benefits of striving for harmony. This workshop allows for reflection on social positioning and ignites our potential to make the necessary change towards reconciliation.
Register here: Fire
---
June 22nd – Water: Shared Responsibilities
Reconciliation requires an understanding of how words and actions contribute to the marginalization of others and recognition of the urgency of taking collective responsibility for change. This workshop raises consciousness of the impacts of micro-aggressions in anti-Indigenous racism and supports our motion towards transformative learning and communication.
Register here: Water
---
Please note we have designed these so you can participate in any or all of the zoom workshops, they are not sequential, they are distinct, they are topic focused rather than chronological.  They are designed in a way that you can learn, participate, and contribute in each workshop if you can't attend them all.
This four-part workshop series brought to you by kinSHIFT and Purppl. Join us for Session One, June 1st, 2021: