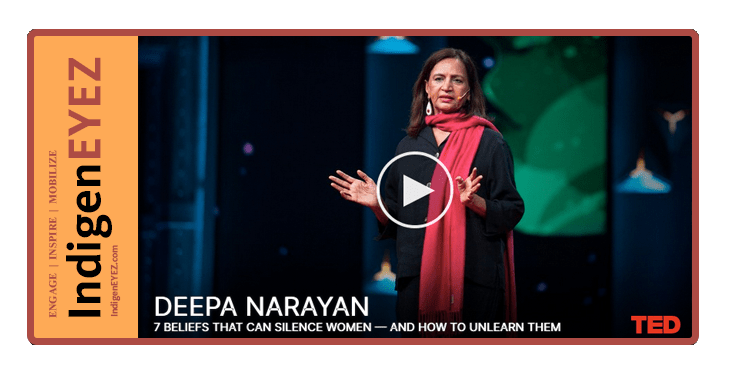 Dec 3, 2019—Goa, India: IndigenEYEZ models our creative empowerment work after mentor organization Partners For Youth Empowerment. The board of directors at Partners For Youth Empowerment is chaired by Deepa Narayan. IndigenEYEZ co-founder Kelly Terbasket is a new member of the board and has had the good fortune to get to know Deepa and learn from her courageous leadership. They share a common passion for getting to the root of problems, shifting the blame off of individuals, and seeing the systemic nature of these issues.
Kelly asked that we share Deepa's TED talk because she was struck by the commonalities between gender equity and the impacts of colonization: these issues are not just about individuals – they are systemic.
To address systemic issues, we need to dive under the iceberg to the foundational beliefs and patterns that keep cycles of violence and silencing in place. We need to see those beliefs that appear innocent: the way we praise girls, for example, can actually be keeping them repressed. "What a nice girl, she gives so much to others! It's amazing how easily she accommodates and adapts to the needs of the group. What silent strength!" In the same way that we are calling forth allies on the journey of reconciliation, we call forth men to be allies to women and be curious about the cycles we are perpetuating that help keep women and Indigenous peoples silent and repressed.
Kelly encourages you to watch this inspiring video and hear Deepa speak about ways to change those hidden core beliefs that perpetuate discriminatory, violent, and oppressive practices. Two messages stand out: It is time for women to stop adapting, stop trying to please others, and stop being silent about violence. And it is time for men to be allies to women. Likewise, the journey of reconciliation invites all of us to explore what is beneath our personal icebergs and ask ourselves: "What habits have I adopted that contribute to the oppression of our most vulnerable population: Indigenous women?"

At IndigenEYEZ, we know that changing these underlying patterns requires holistic, embodied, and process-oriented approaches. The creative processes we use in Champions of Change are medicine for our whole self and for our relationships. They are foundational to deep listening, empathy, emotional literacy, self-awareness, and compassionate communication.
Join us Friday, December 6th!
During Session Three we will share Syilx concepts and stories illustrating traditional values such as kindness, respect, and patience. Deep empathetic listening and strength-based communication are some of the teachings that will support us to enhance existing relationships and navigate challenging ones. Coaching processes are used to provide peer support for taking bold steps into leadership.
Because we use a coach approach, we focus on the needs and priorities that arise from the specific group assembled for each workshop – so the topics covered in the sessions are both responsive and fluid. You can jump in at any point in the journey and still benefit deeply – whether you take one or all of the workshops.
Sign up for one—or for all remaining sessions!
YOUR FACILITATOR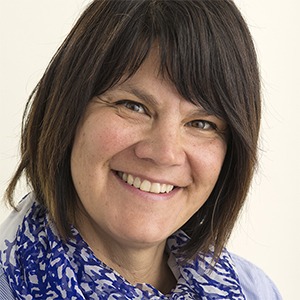 Kelly Terbasket

IndigenEYEZ Program Director Kelly Terbasket has a contagious laugh, a talent for connecting people, and a passion for the power of community. With more than 20 years experience managing community projects, Kelly is known in First Nations throughout BC for her inspiring workshops on everything from team building to strategic planning to effective leadership. As a person of mixed heritage, Kelly has been bridging distinct worlds all her life, learning to weave together the strengths of her Syilx and European ancestry.
With additional facilitation support from:
Kim Haxton, Deb Crow, Allan Thomas Lindley, and Bill Cohen

LOCATION:
Westbank First Nation Health and Wellness Building: The Siya Room
1900 Quail Lane, West Kelowna
REMAINING DATES:
2019: Dec 6th
2020: Jan 17th, Feb 21st, March 16th, March 17th, April 17th
The last two sessions which will happen on two consecutive days in May, where we will go out on the land. Dates and location TBD.
Sign up for one—or for all remaining workshops!
TIME:
9:00 am – 4:30 pm
COST:
$150/per workshop
Lunch will be provided for each session, with gluten-free and vegetarian options.
QUESTIONS?
contact Anni Phillips at inspire@IndigenEYEZ.com or 250-328-9634