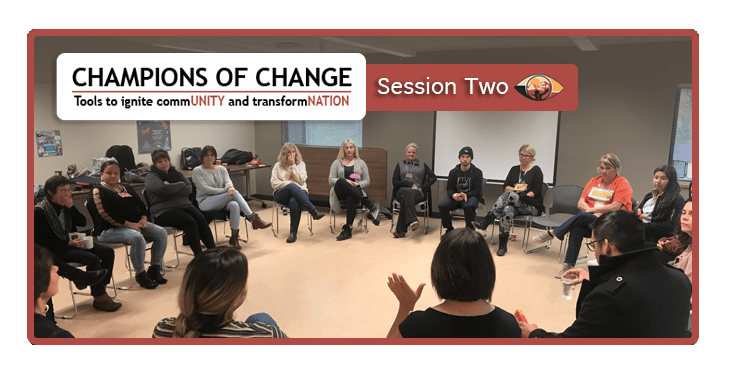 Nov 5, 2019—West Kelowna, BC: Thank you to everyone who attended Champions of Change Session One on October 25th! Champions of Change is an immersive leadership workshop series in West Kelowna happening once a month from October 2019 to May 2020. Join us for our Session Two on Monday, November 18th!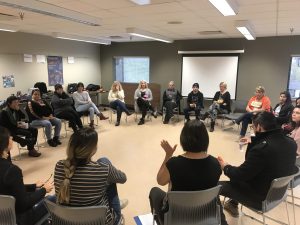 Participant Feedback from Session One:
"This work is not academic but community-focused, and intends to support all folks interested in indigeneyezing."
"There are a lot of hurdles/barriers inherent to bringing people together for authentic sharing/growing. All of the training activities were valuable independently for their desired lesson, as well as to facilitate the equalization of the group."
"What I learned will help me to connect to each member of the group I'm facilitating."
"Kelly is a fantastic facilitator – really warm, humorous, relaxed, fun-loving, supportive – and very clear. All aspects of this session one went really well!"
---
The goal of Session Two is to ignite your imagination and creative spirit so you can allow more of your strengths and wisdom to sparkle through. Arts-based processes are explored to encourage participants to open up to express what is within themselves, open up to new ways of thinking, and awaken purpose and passion. We will help participants identify and strengthen these passions that can sometimes be hidden or in the background.
[ngg src="galleries" ids="146″ display="basic_thumbnail"]Champions of Change is leadership training that invites you to personally experience and practice change. We coach you to strengthen your capacity for healthier relationships and stronger connections—to reclaim your innate power and agency. The goal is to create culturally safe spaces for community building that support movement towards positive systemic change.
Because we use a coach approach, we focus on the needs and priorities that arise from the specific group assembled for each workshop – so the topics covered in the sessions are both responsive and fluid. You can jump in at any point in the journey and still benefit deeply – whether you take one or all of the workshops.
Sign up for one—or for all remaining sessions!
YOUR FACILITATOR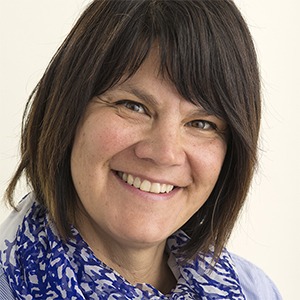 Kelly Terbasket

IndigenEYEZ Program Director Kelly Terbasket has a contagious laugh, a talent for connecting people, and a passion for the power of community. With more than 20 years experience managing community projects, Kelly is known in First Nations throughout BC for her inspiring workshops on everything from team building to strategic planning to effective leadership. As a person of mixed heritage, Kelly has been bridging distinct worlds all her life, learning to weave together the strengths of her Syilx and European ancestry.
With additional facilitation support from:
Kim Haxton, Deb Crow, Allan Thomas Lindley, and Bill Cohen

LOCATION:
Westbank First Nation Health and Wellness Building: The Siya Room
1900 Quail Lane, West Kelowna
REMAINING DATES:
2019: Nov 18th, Dec 6th,
2020: Jan 17th, Feb 21st, March 16th, March 17th, April 17th
The last two sessions which will happen on two consecutive days in May, where we will go out on the land. Dates and location TBD.
Sign up for one—or for all remaining workshops!
TIME:
9:00 am – 4:30 pm
COST:
$150/per workshop
Lunch will be provided for each session, with gluten-free and vegetarian options.
QUESTIONS?
contact Anni Phillips at inspire@IndigenEYEZ.com or 250-328-9634