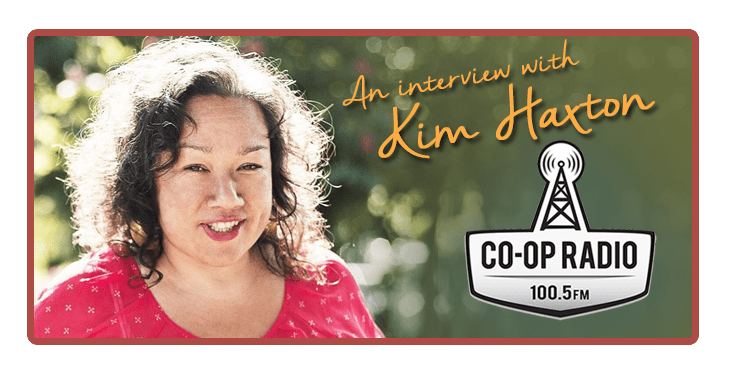 Sept 26, 2019 — Vancouver, BC: This interview with our co-founder Kim Haxton is not to be missed. She spoke this past weekend with CFRO 100.5 FM Vancouver Co-op Radio host Don Shafer about building the confidence of Indigenous youth through the arts and land-based traditions.

This conversation goes deep into the roots of IndigenEYEZ. Kim speaks about big picture topics like epigenetics and cellular memory, liberation psychology, somatics, neuro-decolonization, and empathy.
Kim shares her personal history and the winding path she has taken to become a world-class facilitator, including details about her 3 years in Haiti after the 2010 earthquake. Kim and Don also talk about Indigenous law vs. Canadian law, the English language, NGOs, death, and matriarchy.
Like the complex root system of a forest, all of these topics are woven together and come to life through Kim's visionary success stories from eagle visits to wolf cuddles, and so much more.