Youth Leadership Camp 2019
Sept 19, 2019—Hedley, BC: This past summer, our IndigenEYEZ camp was held on the banks of the Similkameen River in traditional Sylix territory, just outside of Hedley BC, from July 14 to 21.
The camp was a huge success with over 70 Indigenous youth and adults from around Western Canada in attendance. The intention of this 7-day environmental leadership training was to offer an on-the-land experience to strengthen Indigenous skills and knowledge in the areas of climate change, water stewardship, and land advocacy, and to provide supports for participants to take these experiences back to their home communities.
[ngg src="galleries" ids="143″ display="basic_thumbnail"]This year there were workshops on ally-ship, self-defence, colonization, and micro economics. While the tone of this camp was slightly more serious than usual, many smiles spread and laughter was shared by all. Following are a few highlights.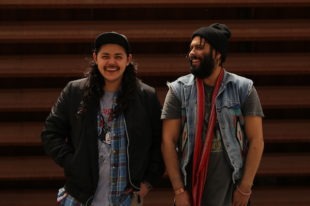 Mob Bounce
It was an honor to welcome Indigenous EDM / hip-hop duo Mob Bounce to our camp community. We cannot be overstate the dedication, talent and heart that these two bring to their leadership roles. From theatre to music to workshops on ally-ship, our special guests were a hit with everyone.
Craig Edes (aka The Northwest Kid) (left in photo) is a Gitxsan Frog Clan poet, emcee, and musician based out of Saskatchewan. Craig is soft-spoken, gentle, and could usually be found interacting 1-on-1 with participants. He would often be seen approaching youth who were sitting by themselves, helping to foster a setting of acceptance and inclusivity for everyone.
[ngg src="galleries" ids="144″ display="basic_thumbnail"]Here Greyhawk Eustche-Peone can be seen on flute laying down some-nature inspired tracks during a music production workshop with Craig. Greyhawk's flute recording was the base track of an instrumental that you can listen to here:
Next to Greyhawk in this photo is the captivated Dancing Willow, or D-Dub to his friends. D-Dub was so interested and inspired by this technical audio production workflow, that Craig offered him his old recording equipment, along with ongoing 1-on-1 mentorship in Vancouver after camp. Besides music-based workshops, Craig also lead a "Spectrum of Allies" workshop, which demonstrated that is not necessary to win over the opposition to our Indigenous land advocacy point of view.  It is only necessary to move the least supportive, neutral, or even passive allies one small step in the direction of becoming leading activist.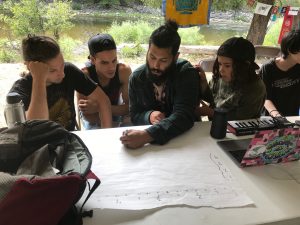 In this image, the other half of the Mob Bounce duo, Travis Hebert, leads a song writing workshop focused on lyrical structure. Travis (aka Earthchild) is Cree/Metis and was raised on Wet'suwe'ten territory. He is a beatmaker/producer, emcee, musician, and artist living in BC. Soaking it all in, from left to right, are facilitators Amos Mercier and Amine Allaf along with Travis' son, Askiy. Travis encouraged youth to attend his lyrics workshop, explaining it as a way to express your own story or get your message out to a bigger audience.
The first to jump into stage performance, no matter how silly or playful, Travis leads the charge in this clip, facing off with Craig against street-hardened gangster rapper "MC Pigeon-G$" (aka Kim Russell) in a halftime hip-hop karaoke performance of RUN DMC's "Walk This Way".
During talent night, Mob Bounce performed many of the songs off of their debut EP Transformation, officially released in August on RPM Records. This including there latest single "Keys To The Forest" With it's captivating lyrics about empowerment, social change & environmental activism it was a boost of energy for the whole camp.
Community
This year we had participants join us from BC and Saskatchewan. There were many exchanges of language and games between different Nations. The most notable sharing of language was with the visiting group from Hatchet Lake First Nation from Wollaston Lake, Saskatchewan who spoke fluent Dene. For many of the others at camp, who often knew only a few phrase of their languages, these visitors were a huge inspiration.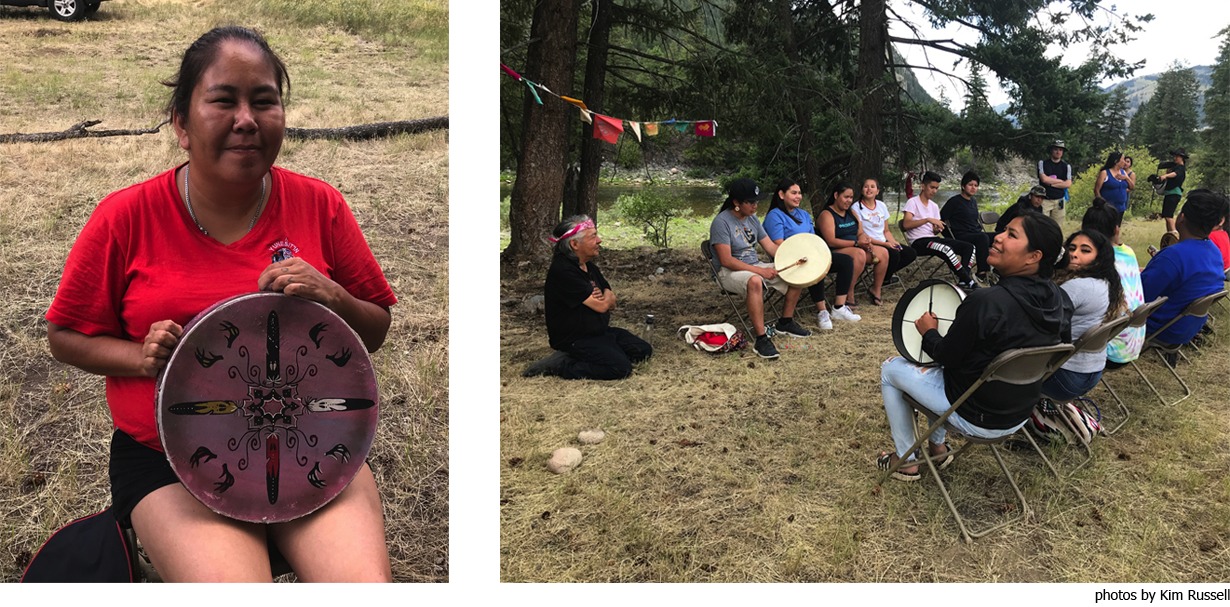 Ashley Quilt (left), from Yunestitin (near Williams Lake, BC) shares her drum during a session of stick games. In the other photos, two teams, one "hiding" and one "guessing," sit opposite one another. Two members of the "hiding" team take a pair of bones and hide them, one in each hand, while the team sings, and uses traditional instruments and attempts to distract the "guessing" team. You can learn more about the Dene version of stick games here.

Fluid and Responsive
When lead facilitators Kim Haxton and Skayu asked who would like to lead a workshop, Stephanie Lindley, a mom and participant in her early 30s (not an official camp facilitator) raised her hand to lead a workshop on a topic that she's passionate about: self defence.

The workshop began with a story about what inspired here to take up self defence. The workshop finished with her request that everyone who participated show as many people as possible some of the basic self defence moves they learned. This is a perfect example of the fluidity and immersive responsiveness of the Creative Leadership model IndigenEYEZ that uses in all of our work.
Micro Economy
This complex, 2-hour role playing game centred around critical land based issues in our communities. The goal was to increase awareness of the real world issues our communities are facing currently. Participants were engaged as they took on roles of Chief and Council or other community members.
One example that occurred during the game is that an oil company representative – one of the players – would quietly approach the different communities to tell them that the oil company wants to build a pipeline across their land. Participants were then encouraged to organize to deal with the situation.

Other topics included water use, resource extraction (forestry for example), liquor sales, government grants, civil infrastructure and federal law. The game concluded with one youth representing all 5 communities against the Crown. Participants found the game challenging, as they struggled with how to unite as a community when the oil representative, government, and corporations were so underhanded in their tactics to get what they wanted.
Tie Dye
An IndigenEYEZ camp would not be complete without a tie-dye workshop lead by Deb Crow. Here's Deb with participants Jaze Haines & Jaclyn Kruger. On the last day of camp shirts are passed around to be signed.

Emerging Youth Facilitators
Another bright highlight from this years camp, was a traditional dancing workshop offered by Colton Sterling-Moses and Tyler Mcleod. Colton offered us a dance and was happy to answer questions after, about how he got involved in dancing, why it excites him, and also the creative process of developing his regalia.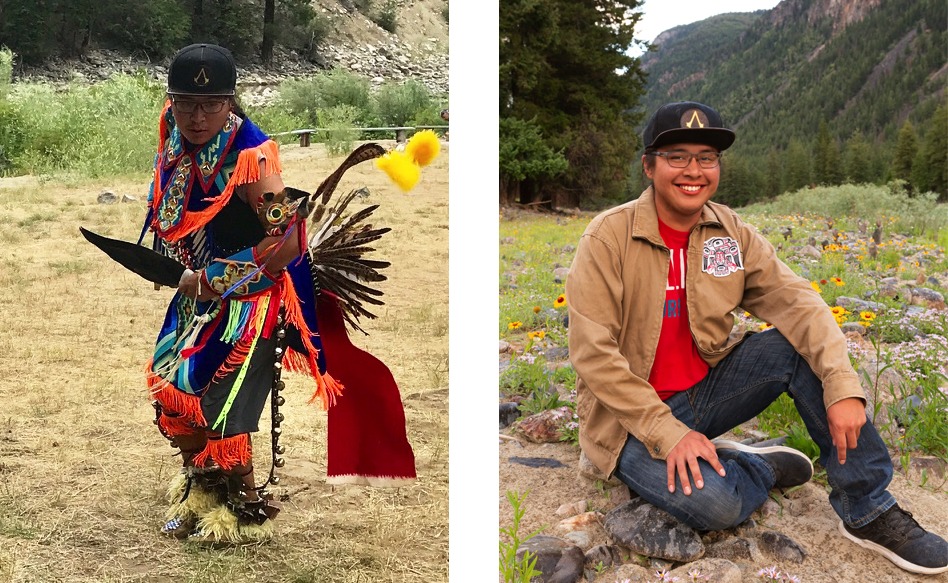 To learn more about Colton's path to becoming a IndigenEYEZ Youth Facilitator listen to our youth panel discussion lead by Madeline Terbasket.
Activation
Activism is the process of being activated, and a huge part of this activation is becoming resilient internally, and interpersonally.
One youth arrived shy and withdrawn and by the end was singing their favourite song in front of the whole camp, standing proud, full of confidence and power. Another youth arrived shy and introverted. Later, walls dropped, and this youth began participating in games, and even offered a joke on talent night. Another youth, already confident and strong and in their identity, could be seen supporting fellow participants who were having a hard time. They would offer emotional support with traditional singing, drumming, and prayers.
For each participant, this activation looked different. For one person is could be the technical details of music production, for another it could be learning self-defence, for another it could be stepping into a camp leadership role.
With this environmental spin on our land-based, arts empowerment work, we saw many youth transform and become for more motivated to be involved in the issues facing their home communities, as well as become more connected to their own strength and inner resources.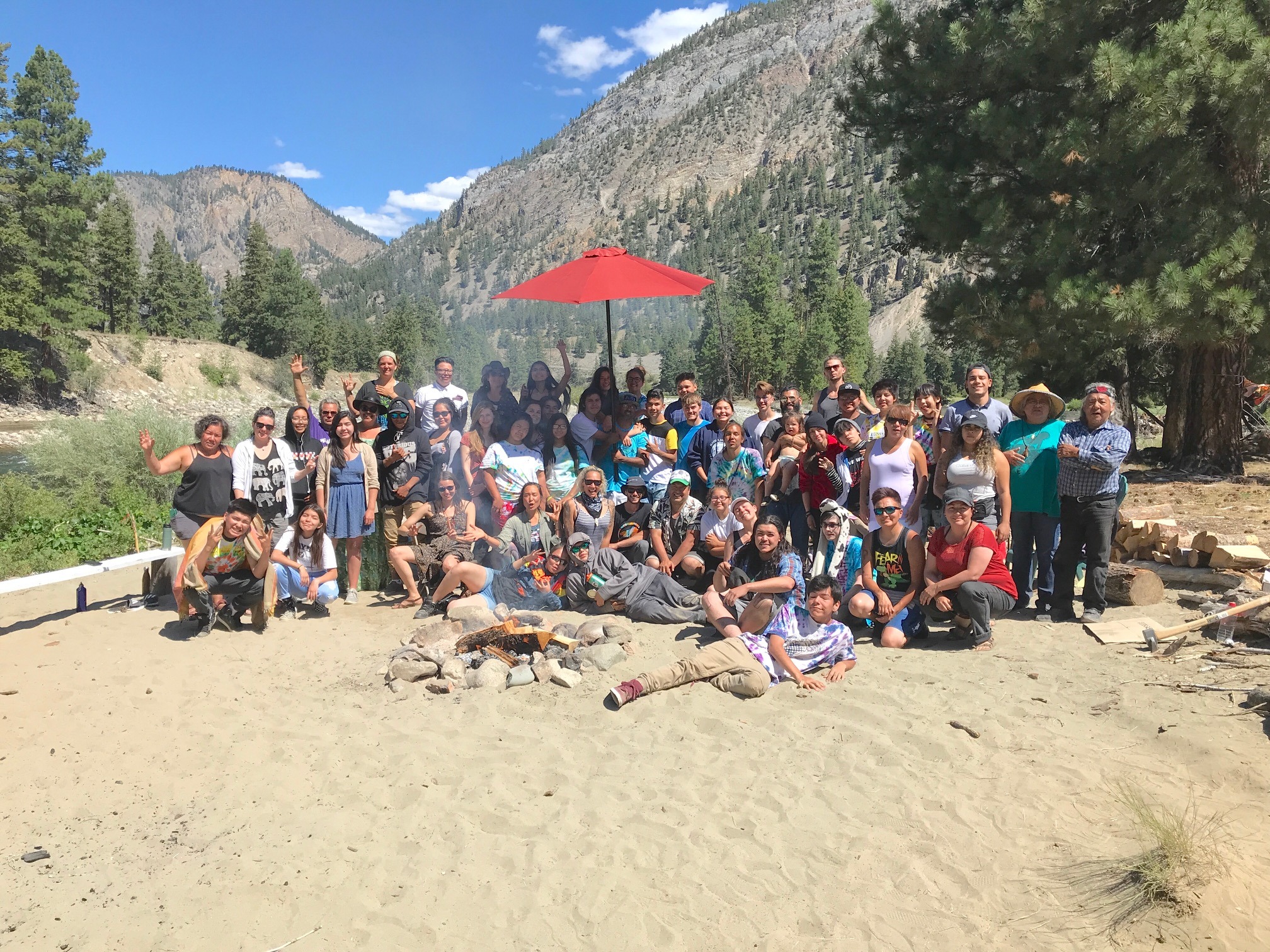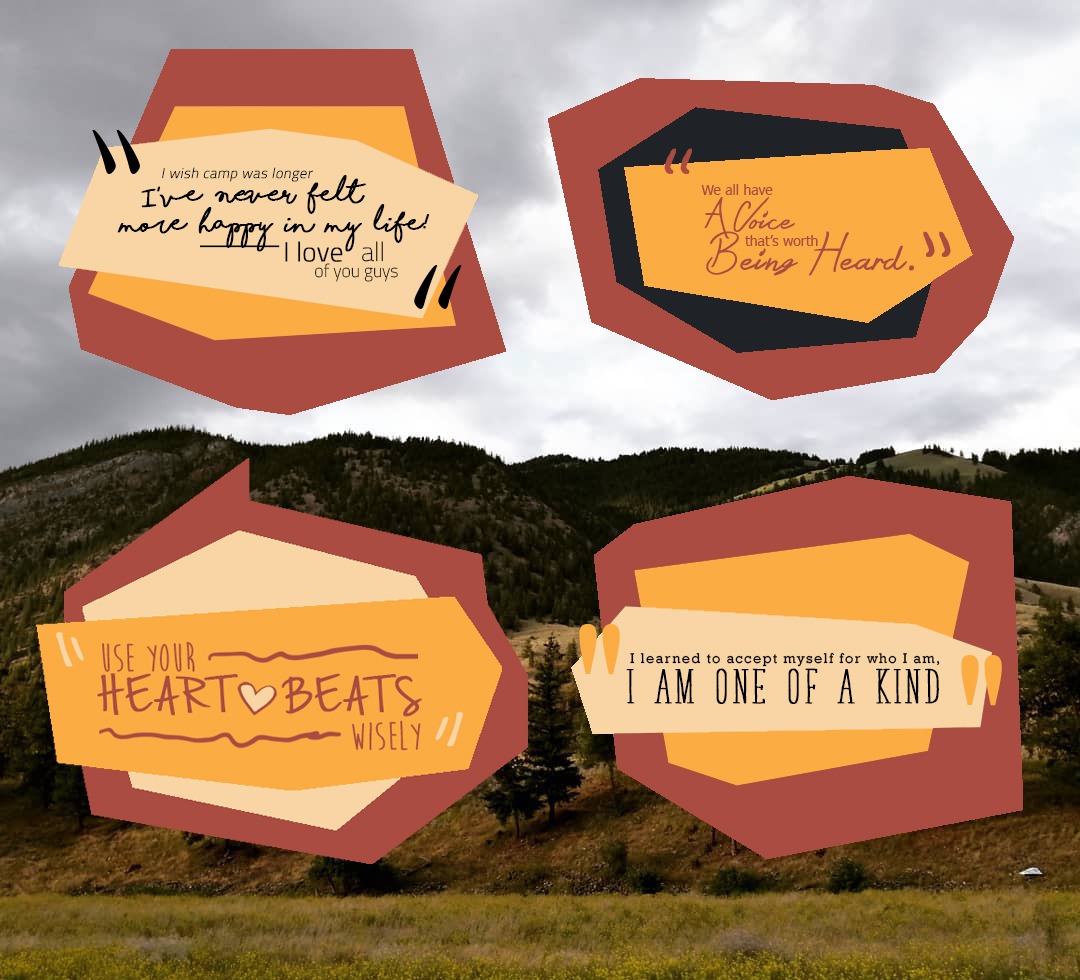 Extra Thank Yous

Lastly, we just wanted to send a big thank you to local community members in the Similkameen Valley for your support. Thank you to:
– Christine Urbas for all the support in coordinating the food, and helping in the kitchen
– Holly from "Hands and Hearts Acres" for the use of your freezer and your donation of organic vegetables
– "TL Timber" for the load of wood chips
– Karl at "Mariposa Farms", Melissa at "Vialo Orchard", Krystine at "Grown Here Farm" (Athena Farms), Elam Wills Farm and Liber organic farms for all the wonderful yummy organic fruits and vegetables.
Your donations helped to make our camp a big success! On behalf of the 70 youth and adults from all over Western Canada who attended – Thank you!
Extra Acknowledgement

We would like to acknowledge the ancestors, the extended families, Elders, adults and youth, the ones who kept our language, knowledge, practices alive through practice.
We would like to acknowledge the leaders, community workers, teachers and families from the Okanagan-Syilx, Keremeos, Cawston and Penticton communities throughout and beyond Syilx territory.
We would like to acknowledge the tmixw and be thankful and appreciative to nature's gift in our homeland which has given us everything we need to live happy, healthy and peaceful lives, and with that acknowledgement comes a responsibility to take care of this place for the Peoples-To-Be.