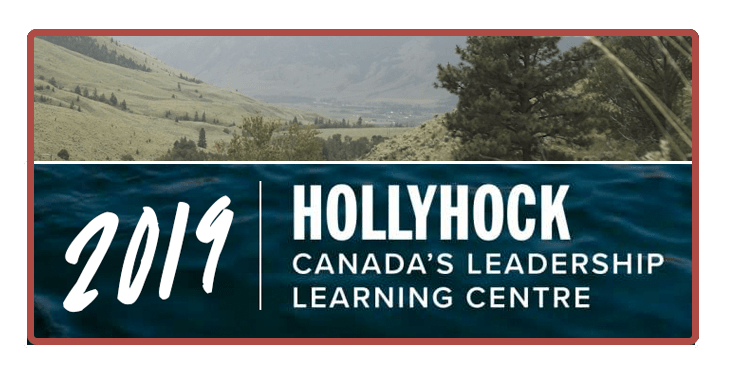 Apr 30, 2019 — Cortes Island, BC: Join us June 5th-9th at Hollyhock for a life changing experience! Humanity is experiencing an unprecedented era. Collectively we sit on the verge of creation and destruction. Challenges to planetary well-being have never been more evident and creating opportunities for positive, actionable change have never been more vital.

Indigenous knowledge is critical to transforming our culture from a consumer/material/human-centred identity to one that is governed by natural laws of respect, responsibility and reciprocity with the Earth.
Become a leader who can mobilize people behind a shared vision. Young and emerging leaders will lay the foundation for a brighter future by bringing these skills back home to support Truth and Reconciliation.

A team of facilitators and mentors will take you through an empowering and deeply engaging journey. The Five Selves will be woven throughout the 5 days, using a variety of arts and lands based processes. What are the Five Selves? Co-founder Kim Haxton describes this traditional formula that can heal:
Join Kim for this empowering and deeply transformative 5-day journey on the beautiful west coast. Register today to get 15% off your accommodations!
---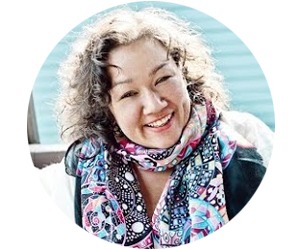 Kim has two decades of experience sharing wilderness therapy and leadership development with communities around the globe. Her degrees in geography and outdoor recreation are paired with trauma-informed practice. Kim leads with a unique perspective on healing, including traditional and modern modalities, supporting people to discover their internal compass while establishing their relationship to nature. She is Potowatomi from the Wasauksing First Nation in northern Ontario.
Register today to get 15% off your accommodations!
[maxbutton id="4″ text="Register Now" url="https://hollyhock.ca/p/777/indigeneyez/" window="new" nofollow="true"]
A limited number of scholarships are still available!
For more information email inspire@IndigenEYEZ.com