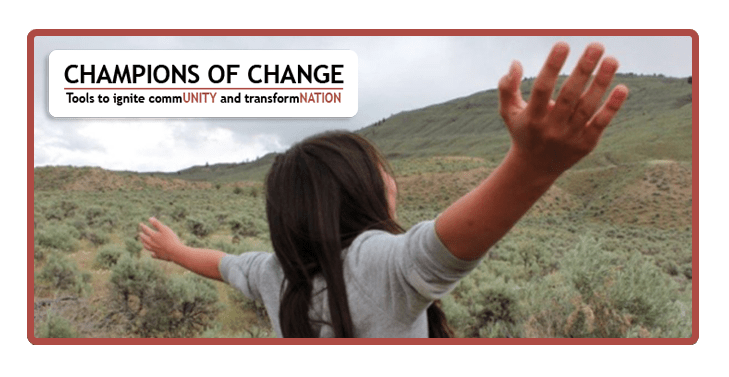 Apr 23, 2019—Penticton, BC: Champions of Change has been a huge success! Thank you to everyone who has attended. Join us for our final session Friday, April 26th! With the return of spring we will be out on the land exploring traditional Syilx knowledge.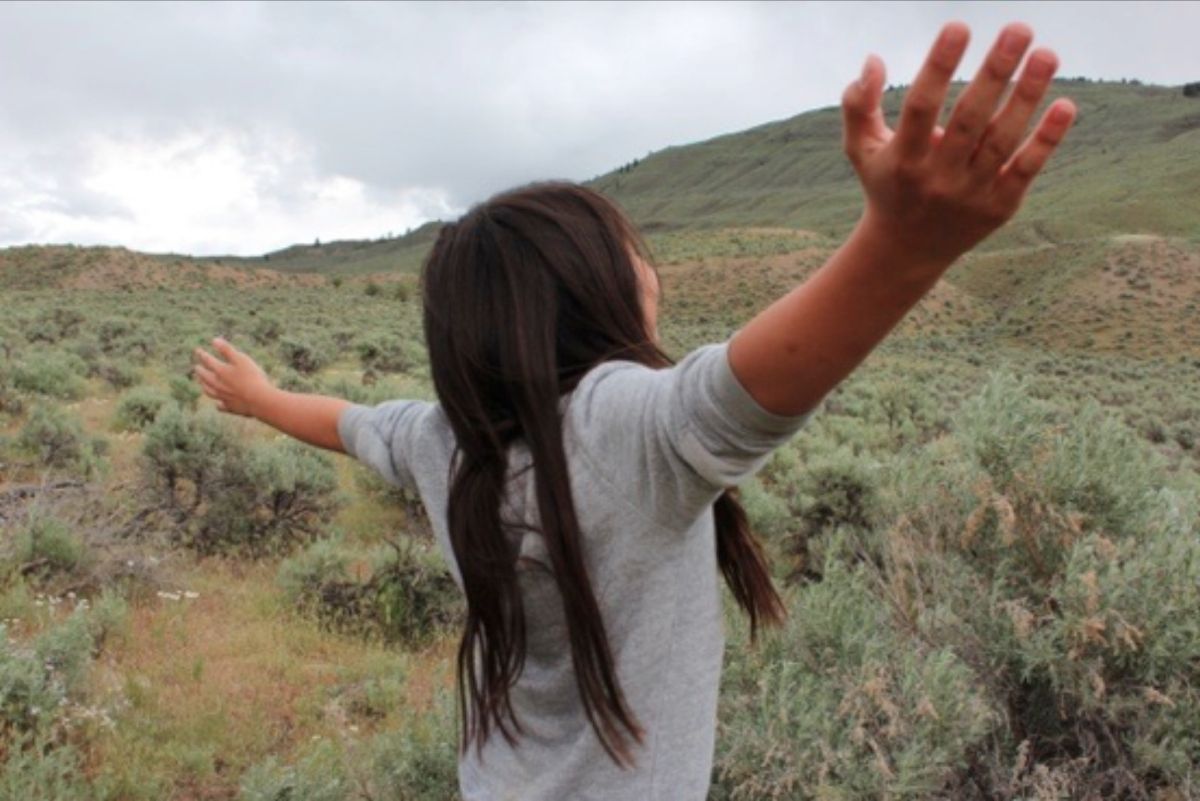 During Session 8 on April 26th, we will be connecting with traditional values and knowledge. This will include:
A guided walk-about
Rediscovery activities
Strengthening your relationship to the land and traditional values
A surprise guest speaker will share Syilx cultural knowledge!
[ngg src="galleries" ids="121″ display="basic_thumbnail"]
Here's some of the positive feedback we've received
since starting this program last November:

"I grew closer to the people in my community."
"It literally gave me goosebumps."
"I left feeling like I can be a leader."
"I loved having a safe place for self expression."
"I felt like I was really heard."
"You've created family here!"
"Work can foster deep connections."
---
Like all Champions of Change sessions, we focus on the needs and priorities that arise from the group assembled – so the topics covered in the sessions are both responsive and fluid.
It's the last session of Champions of Change!
You can still join us and discover the applicable benefits for your work
and your community.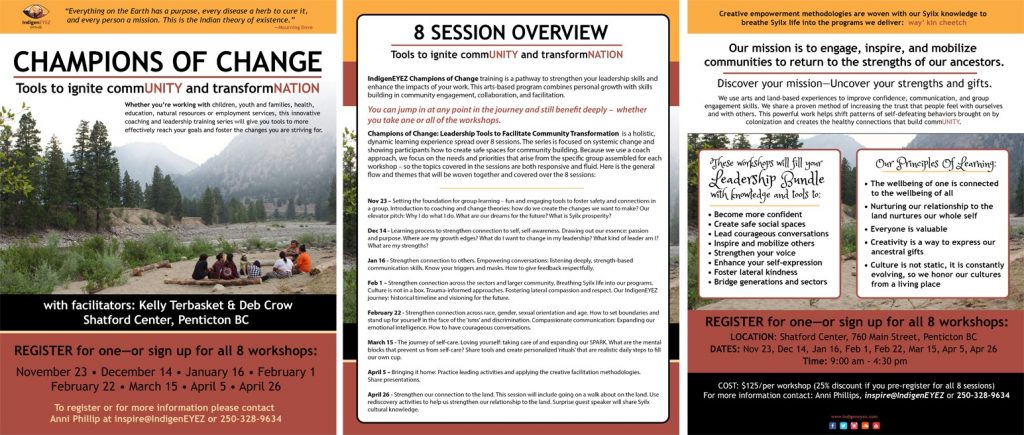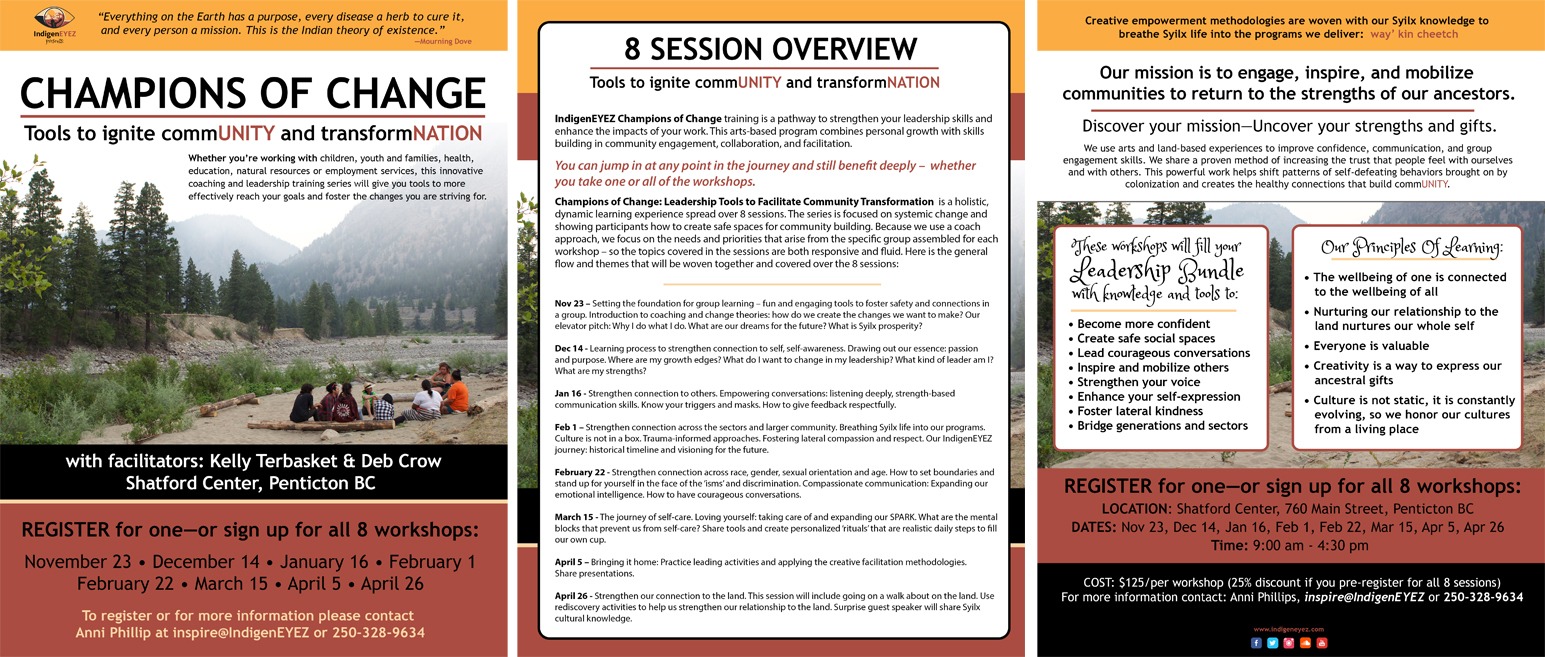 LOCATION:
Shatford Center – 760 Main St, Penticton BC
DATE: April 26th
TIME: 9 am – 4:30 pm
COST: $125
Lunch will be provided for each session, with gluten-free and vegetarian options.
[maxbutton id="5″ text="Register Online" url="https://goo.gl/forms/Fwv6IyMTT1tRjnbU2″ linktitle="Register Online" window="new" nofollow="true"]
QUESTIONS?
contact Anni Phillips at inspire@IndigenEYEZ.com or 250-328-9634