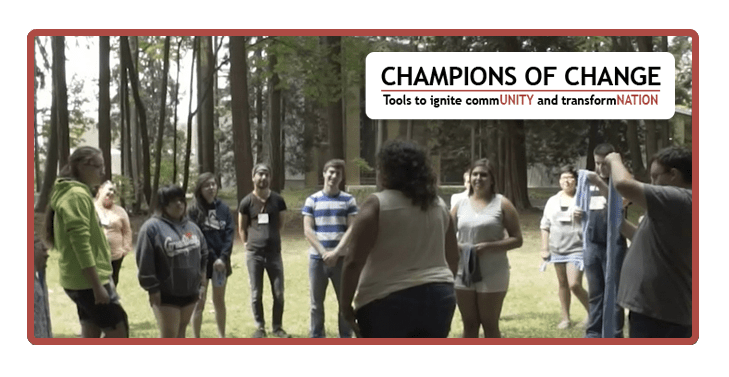 Mar 26, 2019—Penticton, BC: Are you tired of your meetings being constantly the same? And getting the same old results? Got an important meeting coming up that you want to do differently? Join us Friday, April 5th for Champions of Change and learn to facilitate meetings and workshops that are engaging, interactive, and fun.

Champions of Change: Session 7 will be a chance for you to practice new skills. Come and learn to create a container of safety, and build trust. This will be a real hands-on and practical how-to session. You will:
• Review each component of leading a meeting or workshop
• Get to practice different parts such as a engaging introductions, setting goals, and closing with powerful endings
• Learn and practice a handful of energizers and creative experiential processes
• Feel your skills and confidence increase
• Walk away with lots of materials you can implement in your work and community activities
[ngg_images source="galleries" container_ids="120″ exclusions="845,846,848,852,854″ display_type="photocrati-nextgen_basic_thumbnails" override_thumbnail_settings="0″ thumbnail_width="120″ thumbnail_height="90″ thumbnail_crop="1″ images_per_page="20″ number_of_columns="0″ ajax_pagination="0″ show_all_in_lightbox="0″ use_imagebrowser_effect="0″ show_slideshow_link="1″ slideshow_link_text="__________" order_by="sortorder" order_direction="ASC" returns="included" maximum_entity_count="500″]
During our most recent session, we talked about how self care starts on the inside. By looking at our attitudes and beliefs, we were able to see which of our deepest dreams, greatest talents, or authentic gifts may not be getting nourished.
With a partner, participants created an outline and decorated their insides with symbols, words, and colours that represented their unique gifts, hopes, and dreams. We also created pictures and metaphors of what the outer result would be of bringing those internal hopes and dreams to the surface. With a partner, and then with the entire group, participants shared one self-care step they would take to care for their dearest dreams and bring them out in the world.
"I was reminded I don't need to be perfect."

"It's okay to take care of myself."

"If I give to myself, I can give more to others."

"I felt a sense of community connectedness."
---
Like all Champions of Change sessions, we focus on the needs and priorities that arise from the group assembled – so the topics covered in the sessions are both responsive and fluid.
There are only 2 more sessions!
You can still jump in now and benefit deeply.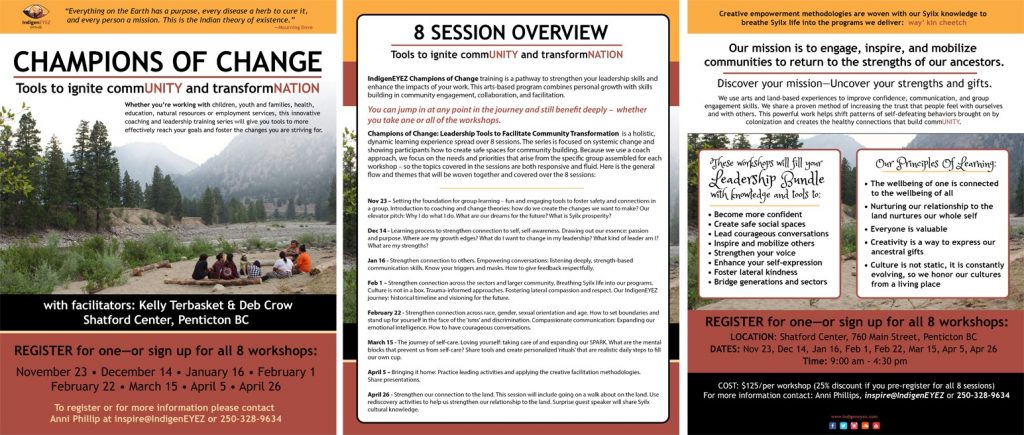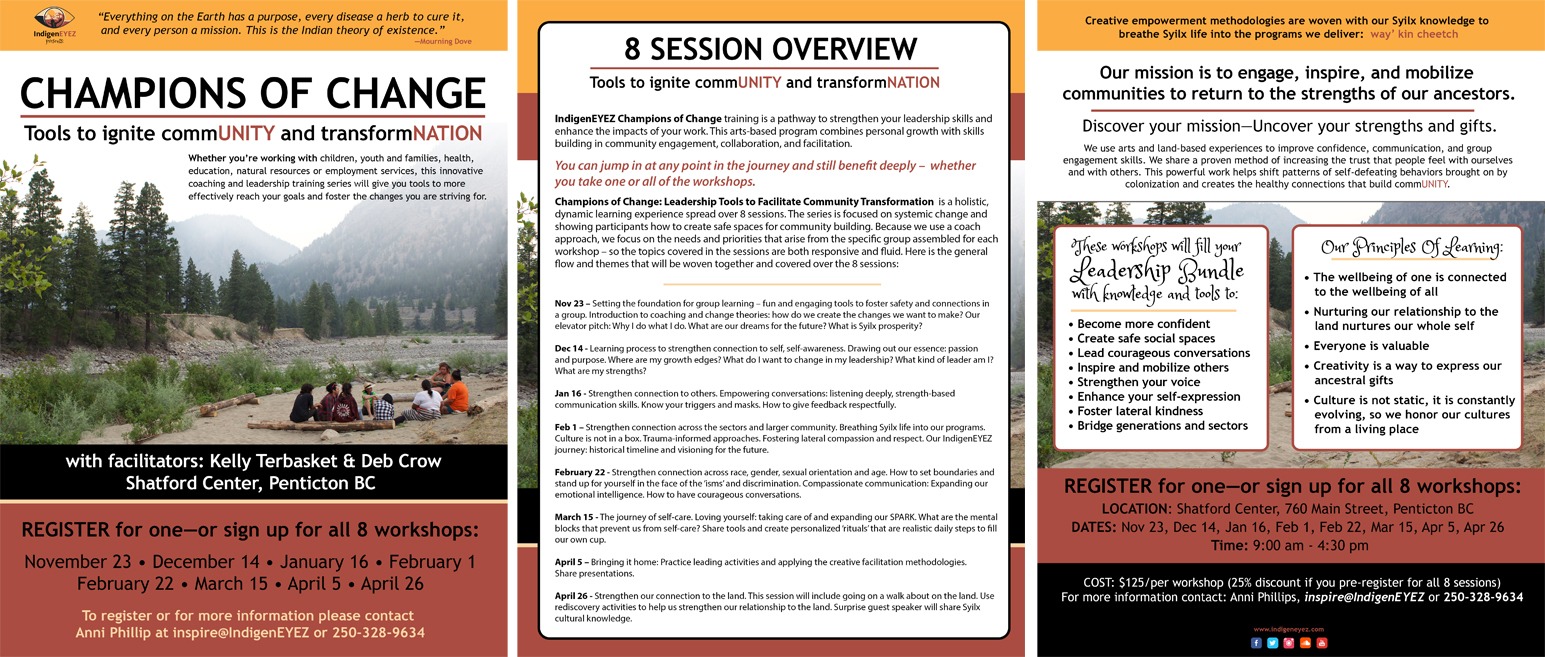 LOCATION:
Shatford Center – 760 Main St, Penticton BC
REMAINING DATES:
Apr 5th and Apr 26th
Sign up for one—or for all remaining workshops!
TIME:
9 am – 4:30 pm
COST:
$125/per workshop
Lunch will be provided for each session, with gluten-free and vegetarian options.
[maxbutton id="5″ text="Register Online" url="https://goo.gl/forms/Fwv6IyMTT1tRjnbU2″ linktitle="Register Online" window="new" nofollow="true"]
QUESTIONS?
contact Anni Phillips at inspire@IndigenEYEZ.com or 250-328-9634