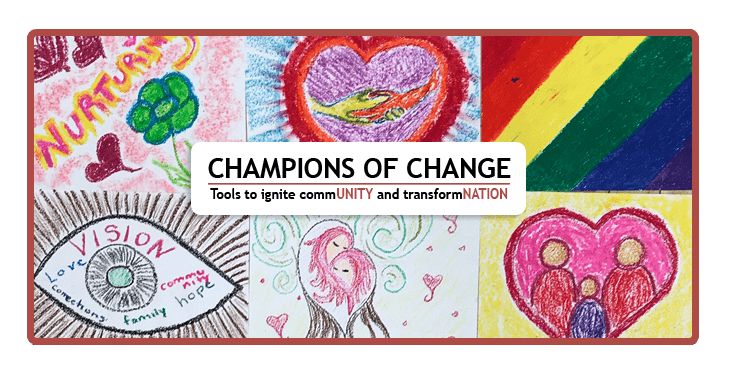 Feb 12, 2019—Penticton, BC: Participants keep coming back! Why? Find out by joining us for Session 5: Friday, February 22nd.
Our "Champions of Change" series give you tools to more effectively reach your goals and foster the changes you are striving for—whether you work with children, youth, families, health, natural resources, education or employment.
What were the highlights for sessions 4 participants?  

"I've never been to something like this. It was scary, then awesome."
"It was a great reminder to not let another leadership style silence my voice."
"Work can be based on fun, and foster deep connections."
"It was a good reminder to slow down and build community, rather than bulldoze ideas."
"I was able to recognize my own discomforts that block my progress."
"I loved seeing everyone step out of there comfort zone and laugh."

During Session 5 on Feb 22nd, we will be learning how to strengthen connections across race, gender, sexual orientation, and age. This will include:
• Strengthening your personal empowerment in the face of 'isms' and discrimination
• Setting boundaries
• Practicing compassionate communication
• Growing emotional intelligence
• Learning how to have courageous conversations
---
We focus on the needs and priorities that arise from the specific group assembled for each workshop – so the topics covered in the sessions are both responsive and fluid.
With only 4 more session currently scheduled, you can still jump in at any point in the journey and benefit deeply.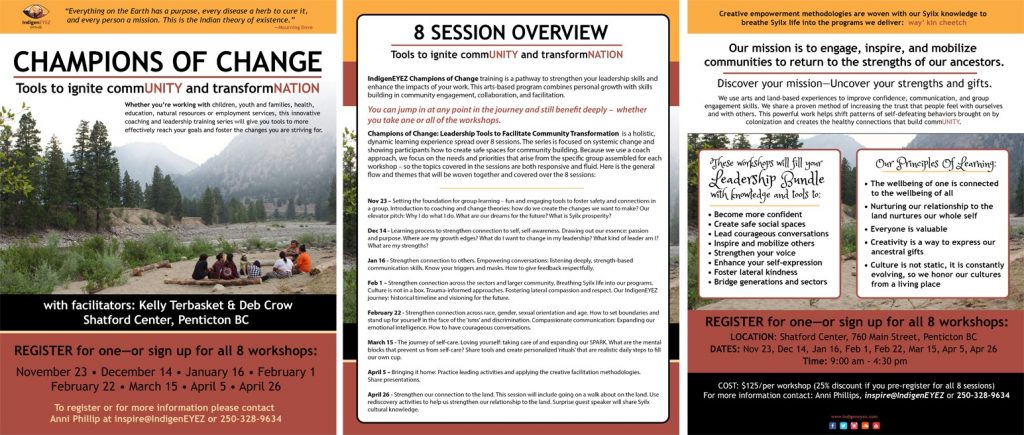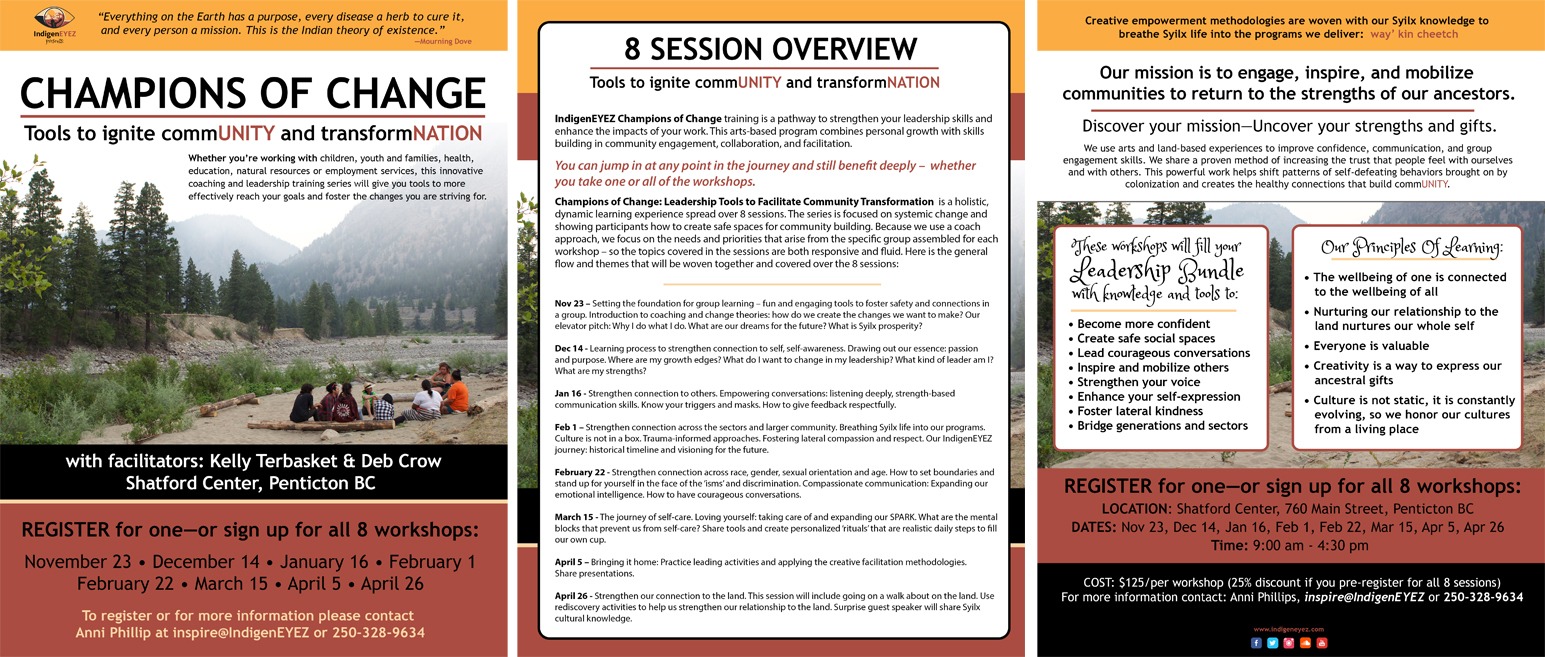 LOCATION:
Shatford Center – 760 Main St, Penticton BC
2019 DATES:
Feb 22, Mar 15, Apr 5, Apr 26
Sign up for one—or for all remaining workshops!
TIME:
9 am – 4:30 pm
COST:
$125/per workshop
Lunch will be provided for each session, with gluten-free and vegetarian options.
QUESTIONS?
contact Anni Phillips at inspire@IndigenEYEZ.com or 250-328-9634