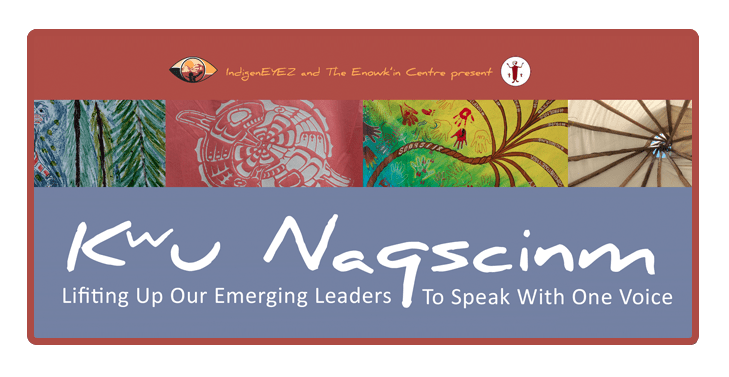 Feb 4, 2019—Penticton, BC: En'owkin and IndigenEYEZ are partnering together to foster a movement of grassroots leadership grounded in Syilx culture, nsyilxcәn language and TEK land based knowledge.

Our goal is to support and lift up our emerging leaders, youth ages 15 to 30, to become healthy & impactful change makers, activists and ambassadors for our land, culture, language, and people to be.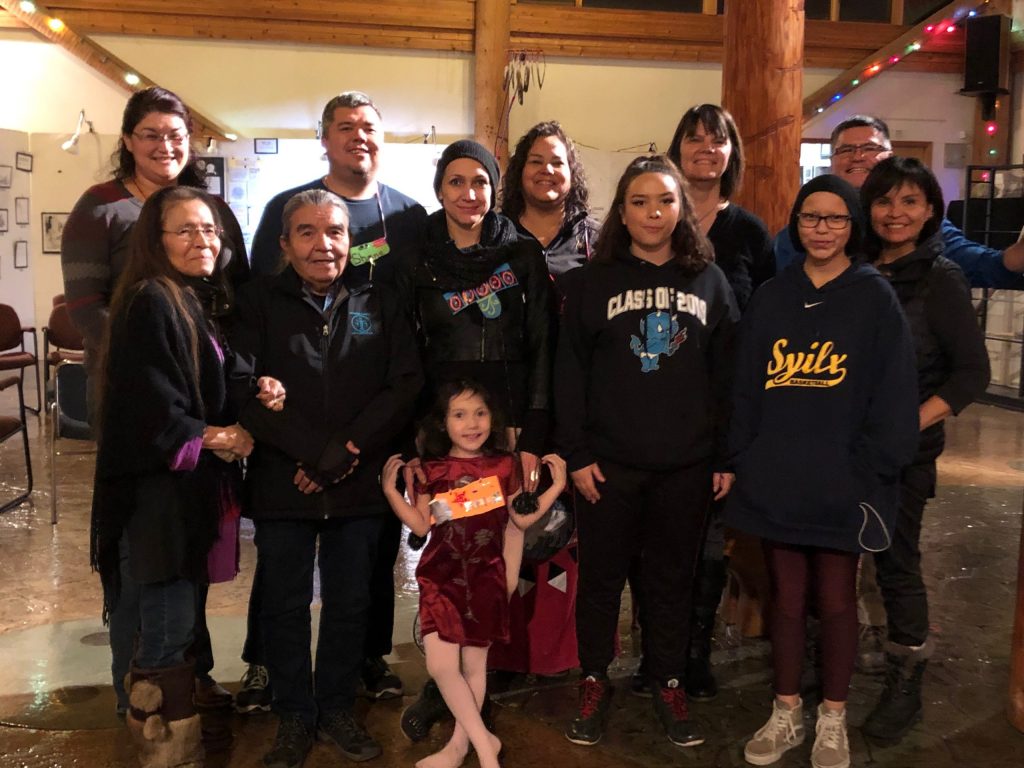 This 8 week pilot project is open to all Syilx youth who are dedicated to:
• Learning Syilx language and culture.
• Strengthen pride & identity, confidence & self esteem
• Connecting to Tmuxlaxw, the water, and land.
• Learning from a diverse range of Syilx mentors and TEK teachers.
• Fire up creativity and imagination through art, film, photography, theatre, writing, dance, singing, games, and so much more.
• Learning tools of social justice, entrepreneurship, activism & environmental stewardship.
• Participants are encouraged to wear comfortable and warm shoes and clothes as some outdoor activities will be included.
• Dinner will be provided!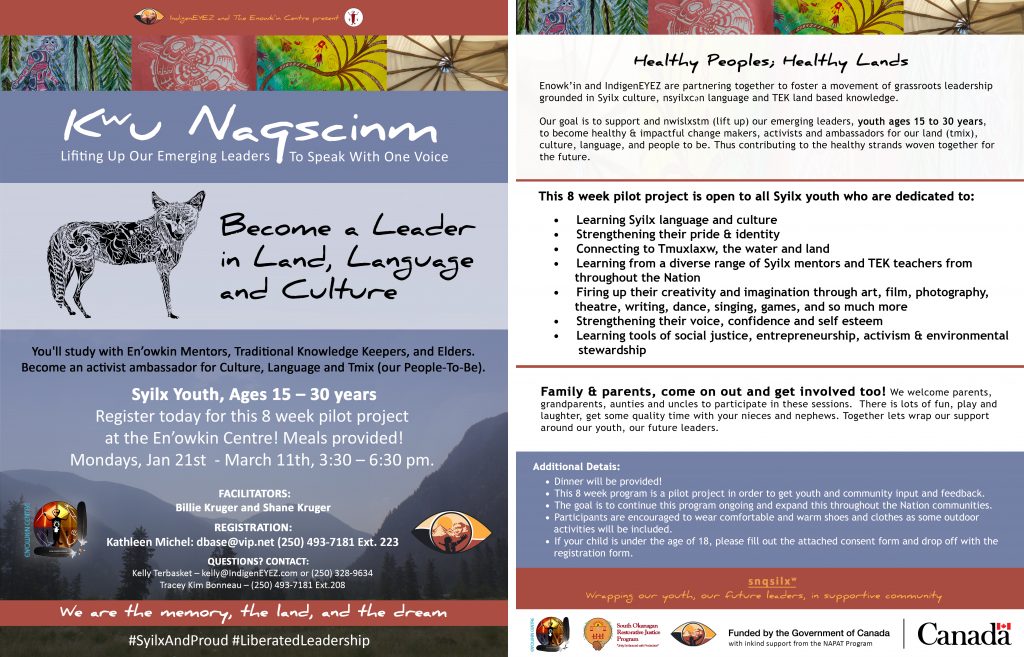 Family & parents, come on out and get involved too!
We welcome parents, grandparents, aunties and uncles to participate in these sessions. There is lots of fun, play and laughter, get some quality time with your nieces and nephews. Together lets wrap our support around our youth, our future leaders.
LOCATION:
En'owkin Centre – 154 Enowkin Trail, Penticton BC
2019 DATES:
Mondays,  January 21st – March 11th
TIME:
3:30 pm  – 6:30 pm
Dinner will be provided!
REGISTER!
contact Kathleen Michel at dbase@vip.net or 250-493-7181 Ext. 223
QUESTIONS?
contact Anni Phillips at inspire@IndigenEYEZ.com or 250-328-9634