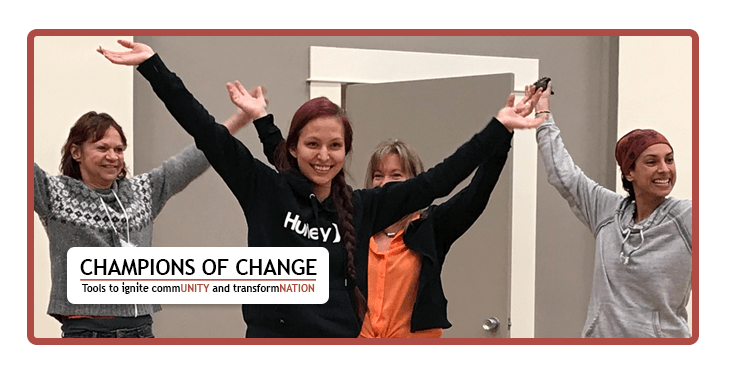 Jan 29, 2019—Penticton, BC: Our Champions of Change series continues to make huge waves throughout the community. Join us for Session 4 this coming Friday February 1st!
Here's some of the feedback we've received from participants so far: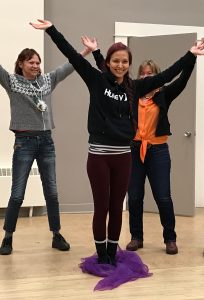 "This workshop is innovative and high energy!"
"I immediately felt included and engaged."
"Such a diverse day of the arts!"
"I grew closer to people in my community."
"It literally gave me goosebumps."
"I left feeling like I can be a leader."
"You've created family here!"
"I'm walking away with group activities
I can use with my students."
During Session 4 on Feb 1st, we will be learning how to take charge of our communication. This will include:
• Exploring our 'Emotion Garden'.
• Developing awareness of our body language.
• Practicing 'Deep Listening'.
• And even diving into the science of empathy.
---
This innovative coaching and leadership training series will give you tools to more effectively reach your goals and foster the changes you are striving for—whether you work with children, youth, families, health, natural resources, education or employment.
We focus on the needs and priorities that arise from the specific group assembled for each workshop – so the topics covered in the sessions are both responsive and fluid.
You can jump in at any point in the journey and still benefit deeply – whether you take one or all of the workshops.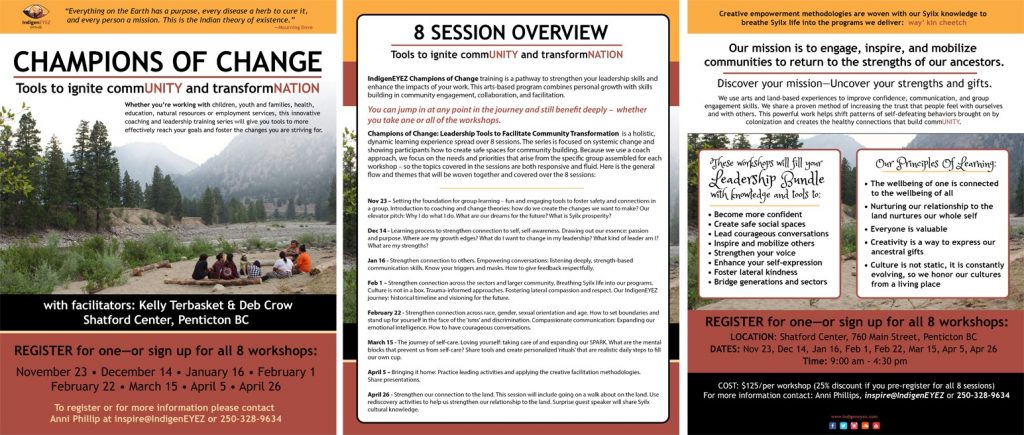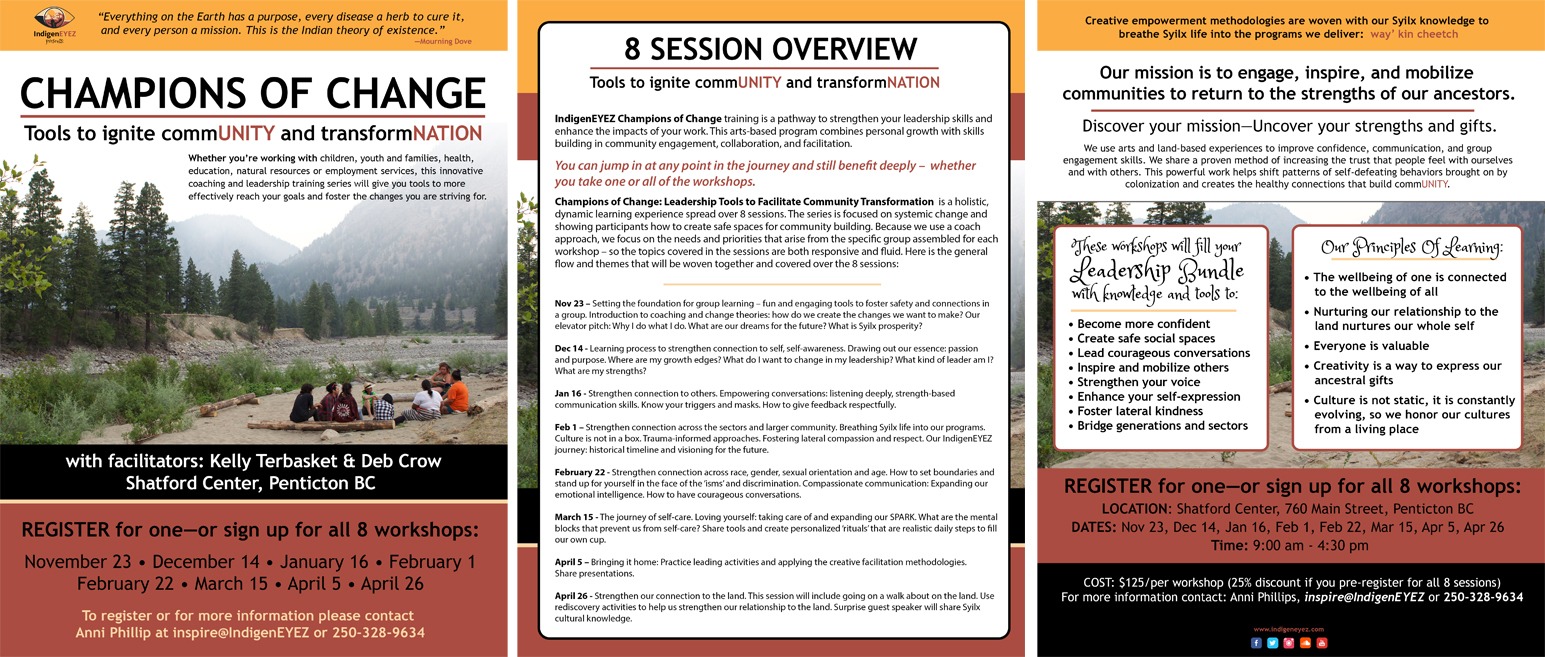 LOCATION:
Shatford Center – 760 Main St, Penticton BC
2019 DATES:
Feb 1, Feb 22, Mar 15, Apr 5, Apr 26
Sign up for one—or for all remaining workshops!
TIME:
9 am – 4:30 pm
COST:
$125/per workshop
Lunch will be provided for each session, with gluten-free and vegetarian options.
QUESTIONS?
contact Anni Phillips at inspire@IndigenEYEZ.com or 250-328-9634