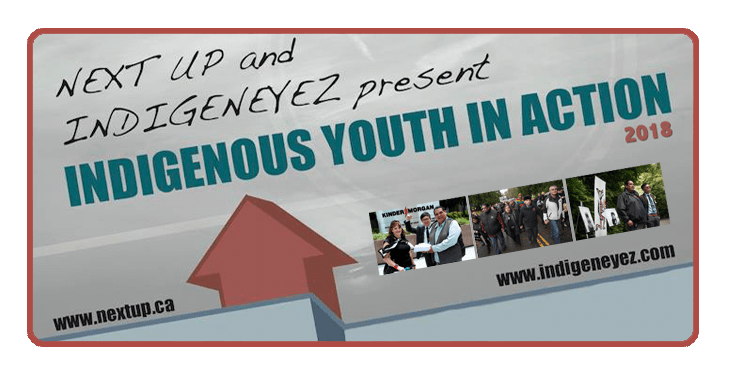 Aug 8, 2018—Vancouver, BC: Last summer IndigenEYEZ collaborated with youth leadership experts Next Up to host the second annual Indigenous Youth in Action workshop. Come join us for IYIA 2018! The registration deadline is August 10th!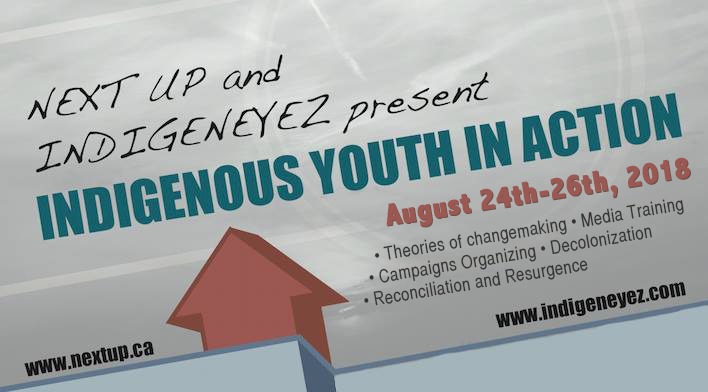 This three-day leadership program will bring together young adults from across Vancouver, Vancouver Island, the Lower Mainland and beyond to explore how change happens in society. We'll explore the interconnections between the earth, ourselves, our gifts and our cultures through a variety of activities. We'll learn from a variety of changemakers that have fought for justice in our communities and across the province.
Join Kim Haxton August 24th – 26th from 10:00 AM to 5:00 PM. Childcare support is available. We will provide lunches throughout the program, and refreshments throughout the day.
It's FREE!
You just have to commit time, energy, curiosity and a desire to change the world.
DATES:
Friday Aug 24th, 10:00am-5:00pm
Saturday Aug 25th, 10:00am-5:00pm
Sunday Aug 26th, 10:00am-5:00pm
AGES:
17-32
LOCATION:
Unceded Coast Salish Territories – Vancouver
(address details provided after registration)

REGISTRATION DEADLINE:
August 10th!