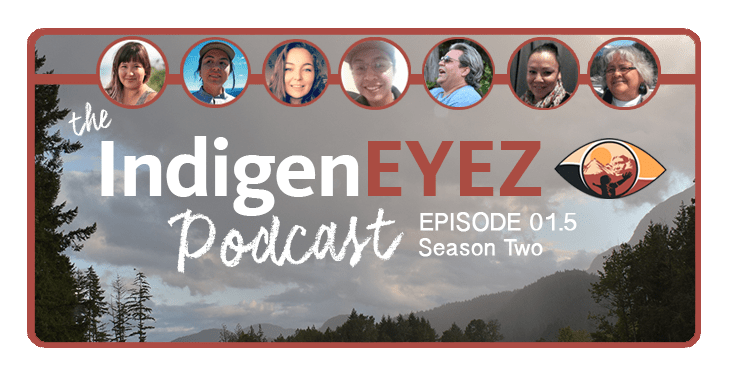 June 7, 2018—Cawston, BC: The IndigenEYEZ Youth Panel concludes with Part 5, "Why Come To Camp", where Madeline, Colton, Natalie and Emma discuss the take-aways youth can expect when attending camp, as well they take a dive into the root perspectives of Indigenous culture.
"You get to discover things about yourself you never thought you could do."
– Natalie Sterling-Moses

Stay tuned for more Season 2 podcast episodes featuring IndigenEYEZ facilitators Deb Crow, Jasin Wellons, and Billie Kruger. Missed the first 4 episodes? Check out the full Season 2 Playlist here
Ever wanted to join us for a summer camp?
Learn more about our upcoming Youth Camps:
Financial assistance are available! IndigenEYEZ wants to ensure we assist those most in need, if you are lacking the financial resources to participate in an IndigenEYEZ Youth Camp and would like to attend, please contact us for an application to help you cover the camp fees.