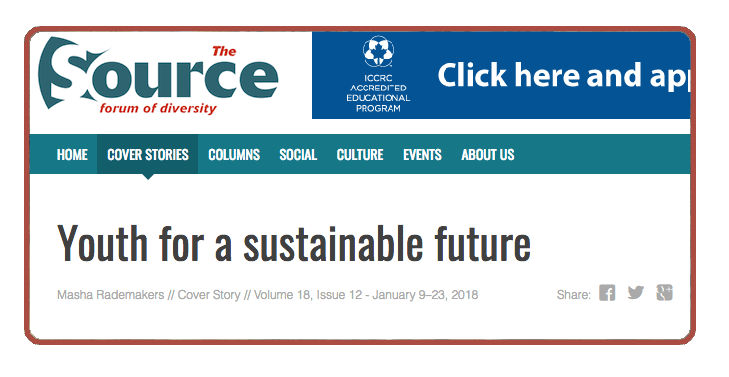 Jan 23, 2018— Vancouver, BC: IndigenEYEZ co-founder and Program Director Kelly Terbasket was interviewed by The Source over Christmas, along with her 26-year-old niece Tessa Terbasket.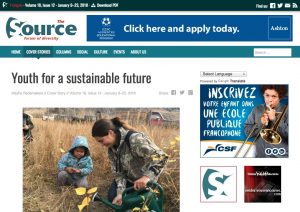 The Source talked to Kelly, Tessa, and two other motivated activists, each striving in different ways for the inclusion of Indigenous and non-Indigenous youth in policy making. How do they envision youth engagement in 2018? Highlights are posted here with a link to the full article below.
"IndigenEYEZ follows the Indigenous analogy that all the work that we do now is for the future generation; the people to be. We all share one skin, snaqsilxw in our language. This means we are all interconnected, and we can use these ancestral strengths to turn around the horrific statistics on First Nation communities," says Kelly Terbasket. "We need to put more emphasis on making connections across generations and mentoring our youth. This will be a solution to a lot of our existing problems."
"It is important to awaken the youth to the realities that are going on," says Tessa Terbasket, a 26-year-old Syilx woman who combines her knowledge of indigenous land management with her passion for water sustainability. "In BC's interior we are seeing the effects of climate change with more flooding and droughts, and on top of that the water licenses are over-allocated…," she explains. Tessa holds that empowering the youth with knowledge and leadership skills is one part of the solution.
You can read The Source cover story, "Youth for a sustainable future" by Masha Rademakersthe, here http://thelasource.com/en/2018/01/08/youth-for-a-sustainable-future/ or pick it up on newsstands until January 23, 2018.
The Source can be found at independently owned cafes, community centers and public libraries throughout the Lower Mainland. Their readership extends from Whistler to White Rock, and as far east as Hope.