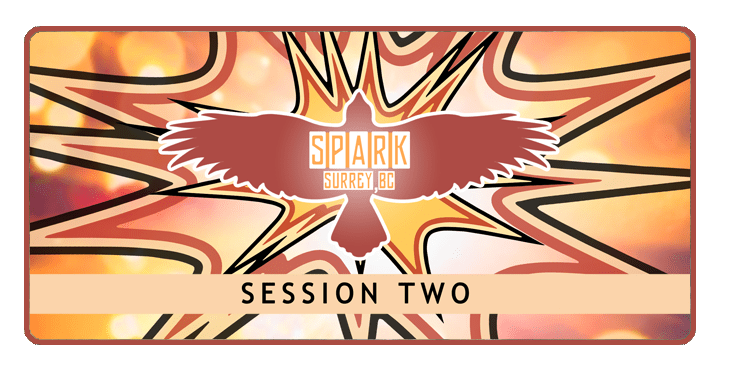 Jan 16, 2018— Surrey, BC: IndigenEYEZ is proud to be returning to Surrey and once again teaming up with the FRAFCA to present IndigenEYEZ Leadership Essentials: SPARK! Session Two.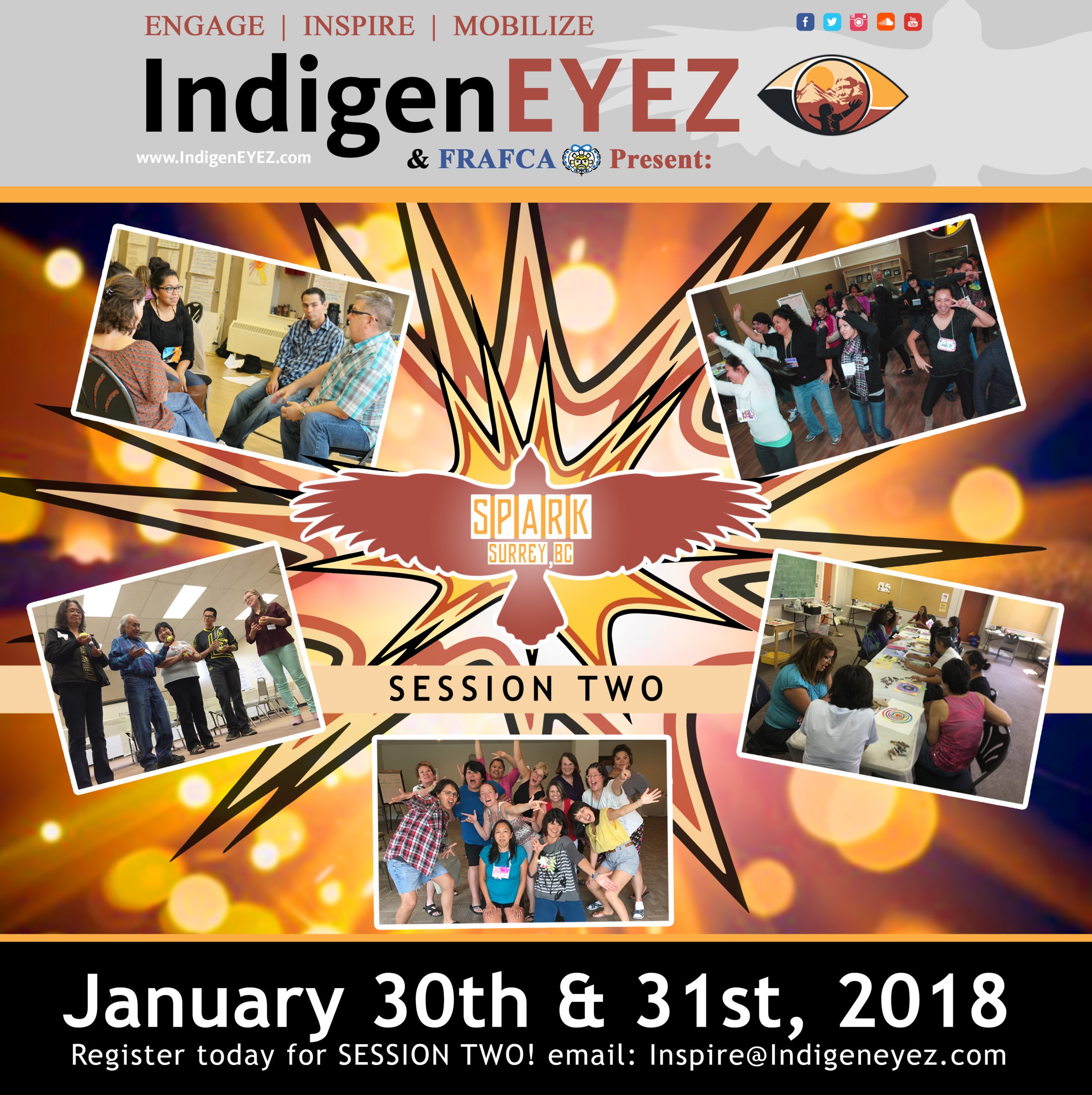 Step into the role of facilitator and teacher with more strength,
enthusiasm, and inspiration.
This 2-day experiential workshop is all about increasing your skills as a facilitator. Learn tools for strength-based communication. Discover how to support social and emotional learning. Help groups come alive and develop a high level of participation. Create an atmosphere where participants take creative risks and speak from the heart.

[ngg_images source="galleries" container_ids="91″ exclusions="657″ sortorder="662,655,660,661,659,658,654,653,656,657,652″ override_thumbnail_settings="0″ thumbnail_width="120″ thumbnail_height="90″ thumbnail_crop="1″ images_per_page="20″ number_of_columns="0″ ajax_pagination="0″ show_all_in_lightbox="0″ use_imagebrowser_effect="0″ show_slideshow_link="1″ slideshow_link_text="__________" order_by="sortorder" order_direction="ASC" returns="included" maximum_entity_count="500″ display_type="photocrati-nextgen_basic_thumbnails"]
 During the SPARK! Session Two workshop we will explore how to:
– Present yourself comfortably, clearly and confidently to a group
– Design and deliver effective lessons, workshops and meetings
– Build relationships across ages, professions, and sectors
– Use tools for responding to challenging participants
– Create a safe space for honest expression about issues that matter
– Learn how to foster powerful beginnings and endings, personal credibility, inspiring introductions
---
YOUR FACILITATORS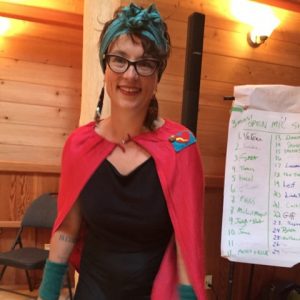 Hazel Bell-Koski
A self-directed, steadfast woman of mixed Anishinabeg, Finnish, Irish, and English heritage, Hazel holds a BFA in Film Studies from Ryerson University. She has maintained a multi-disciplinary arts practice for over 20 years, including public exhibits, facilitation of inter-generational community storytelling and art-making circles, and professional experience as an multi-disciplinary artist, creative facilitator, and event coordinator.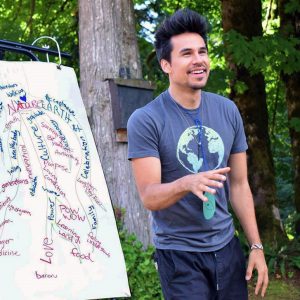 Warren Hooley

Warren is from the Syilx (Okanagan) Territory. Having mixed roots and growing up in both the western and Indigenous worlds, Warren brings experience of from both sides of his lineage to his work as a facilitator. For the past 7 years he has facilitated groups and delivered workshops across Turtle Island on creative facilitation, healthy masculinity, and nonviolent communication.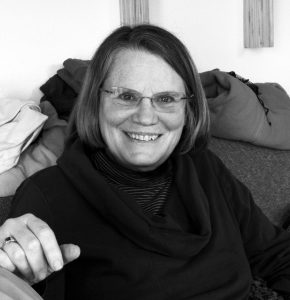 Peggy Taylor
A dynamic facilitator and co-founder of PYE Global, Peggy has been a powerful force for social change for over 30 years. A writer, musician, and creative development specialist, she has a Masters of Education in Creative Arts in Learning. She has worked extensively in group facilitation and experiential learning. Peggy is co-founder and for many years was co-director of the Power of Hope. She is co-Author of Catch the Fire: An Art-Full Guide to Unleashing the Creative Power of Youth, Adults and Communities.
---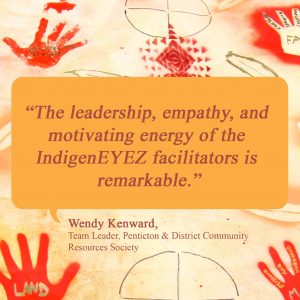 Our holistic approach engages the heart and the mind. We create opportunities to restore the spirit of community that sustained us for time immemorial. We draw on the land and the awareness that nature offers to enhance senses and intuitions.
We encourage communities to explore their own cultures and to think deeply about what traditional values mean in the contemporary world.
TO REGISTER
EMAIL: Inspire@IndigenEYEZ.com
DATE: January 30th and 31st
TIME: 9:00am – 4:30pm
LOCATION: 13969 108th Ave, Surrey BC
COST: FREE
QUESTIONS?
Call us at (778) 323-6957 or (778) 779-4924