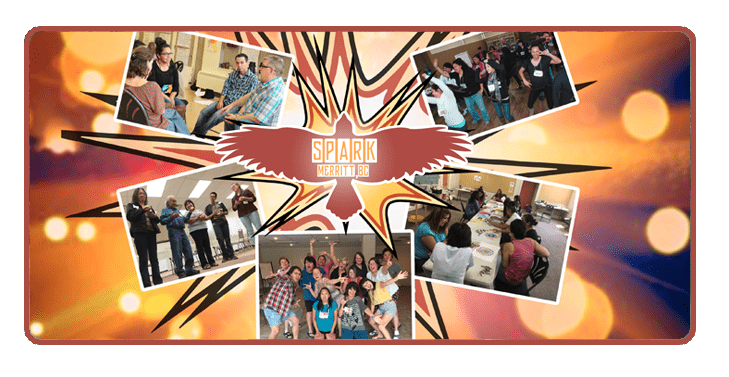 Dec 19, 2017— Merritt, BC: SPARK: IndigenEYEZ Leadership Essentials is coming to Merritt in January!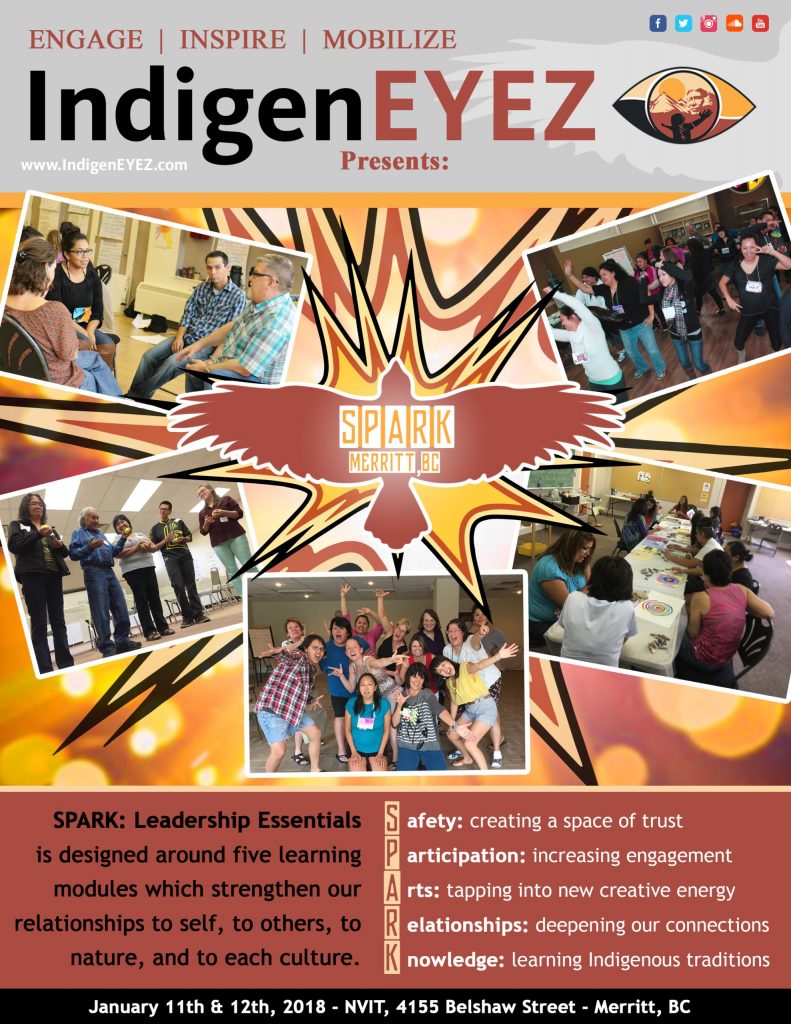 The popular IndigenEYEZ program SPARK: Leadership Essentials is designed to strengthen our relationships to self, to others, to nature, and to each culture.
SPARK unfolds in five learning modules.
1) Safety: Creating a space of trust
2) Participation: Increasing engagement
3) Arts: Tapping into new creative energy
4) Relationships: Deepening our connections
5) Knowledge: Learning Indigenous traditions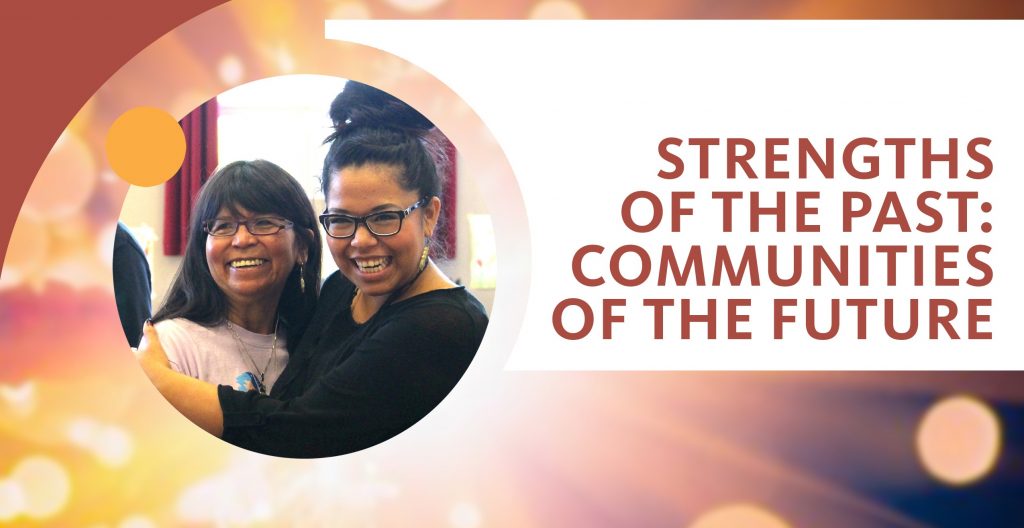 During the SPARK workshop we will explore:
– How to design and deliver effective lessons, workshops, and meetings
– Ways to make a safe space for honest and creative exploration
– How to learn and lead fun, arts-based activities
– How to build relationships across ages, professions, and sectors
– Ways to enliven learning, deepen reflection, and develop social and emotional skills
– Tools for responding to challenging participants
– Ways to share your truth and address the "pink elephants" in your organization
---
YOUR FACILITATORS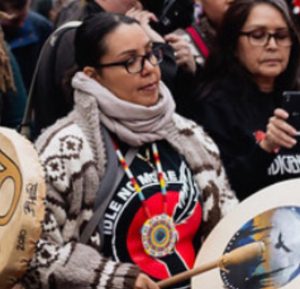 Andrea Shintah
From Interior BC and part of the Nlakapamux Nation, Andrea is known for her land and Indigenous rights advocacy work throughout the community of Merritt. She has bridged the gaps between First Nation and non-First Nation communities and agencies, administering the strategic collaboration of services for greater community impacts, along with promoting the importance of ecological sustainability.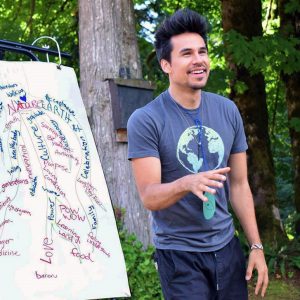 Warren Hooley
Warren is from the Syilx (Okanagan) Territory. Having mixed roots and growing up in both the western and Indigenous worlds, Warren brings experience of from both sides of his lineage to his work as a facilitator. For the past 7 years he has facilitated groups and delivered workshops across Turtle Island on creative facilitation, healthy masculinity, and nonviolent communication.

What can SPARK do for you? Previous IndigenEYEZ participants report renewed energy in the workplace and a greater capacity to engage staff and community. They feel more confident leading groups. Participants are able to create programs that are more fun to deliver—and to attend.

LOCATION:
Nicola Valley Institute of Technology
4155 Belshaw Street – Merritt, BC
DATE:
January 11th & 12th, 2018
COST: $250
To register click here:
SIGN UP
For more information call
250-315-3207 or email
MerrittHub@IndigenEYEZ.com