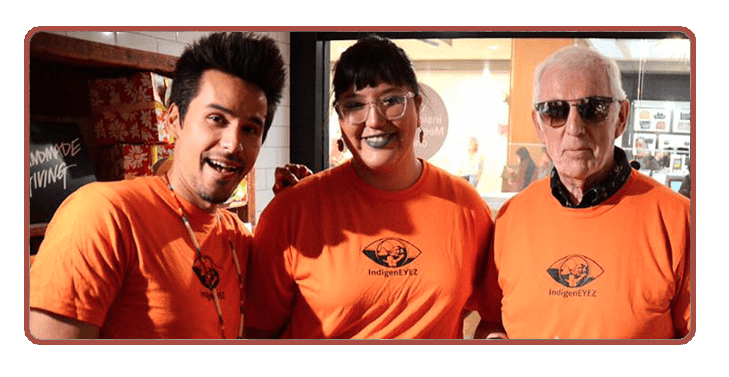 Sept 29, 2017—Williams Lake, BC: Phyllis Webstad is a Stswecem'c Xgat'tem First Nation Elder, and was 6 years old when the new orange shirt she excitedly chose for her first day of school was stripped off her back. She never saw it again.
It was the early 1970s and Webstad was the third generation of her family to attend St. Joseph's Residential School in Williams Lake, B.C.
As a 6 year old, Phyllis didn't know that merely being born Indigenous subjected her to an education system designed to break down her identity.
An estimated 150,000 of our youth were taken from their families and forced to live at residential schools across the country. More than 3,000 never made it home.
---
On Sept. 30, 2013, Webstad organized the first Orange Shirt Day in Williams Lake to acknowledge the harm that Canada's residential school system has left in generations of Indigenous families and their communities.
The date was chosen because it was at this time of year that children were taken from their homes to residential schools. Also, it is an opportunity to set the stage for anti-racism and anti-bullying policies for the coming school year.
It took Webstad 40 years to find a way to reframe her experience to fight racism and bullying under the motto "Every child matters" — and by using orange t-shirts.
In 2017, Orange Shirt Day will be celebrated on Friday, September 29th in schools, and on Saturday, September 30th across the country. Join IndigenEYEZ this Friday and Saturday in helping spread awareness of Canada's residential schools, and the harm that the system did to Indigenous youth, families, and our communities by wearing your brightest orange shirt.