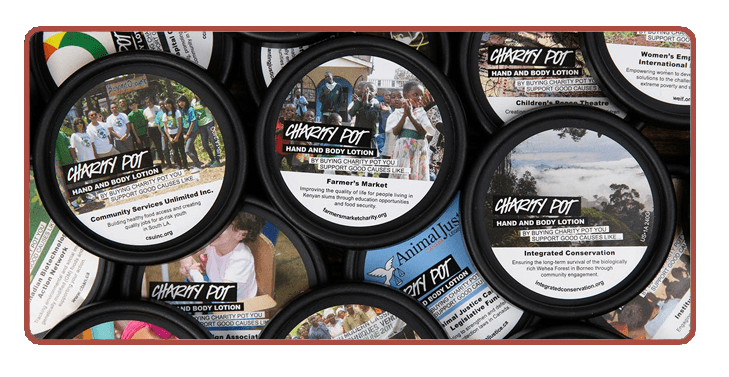 July 6, 2017— Vancouver, BC: Please join us on July 15th from 1pm-3pm at LUSH Pacific Centre, downtown Vancouver, where we will be selling our IndigenEYEZ Charity Pot.

Since launching the Charity Pot program in 2007, LUSH cosmetics has donated more than $5,800,000 to over 600 charities. IndigenEYEZ is proud – and thankful – to be one of those 600 charities.
This rich and generous cream contains seven ingredients sourced from our Sustainable Lush Fund projects that support regenerative agriculture around the world.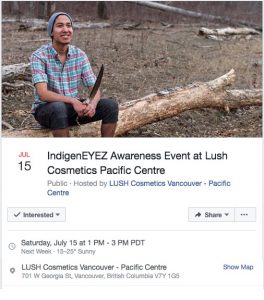 At the in-store event we will also be revealing our first run of official IndigenEYEZ merch! Fresh off the presses we will have IndigenEYEZ tee-shirts and embroidered patches for sale.
All proceeds go to support our upcoming youth camp, ImagineNATION.
Can we expect to see you?
Let us know on the Facebook event page if you're 'interested' or 'going'.