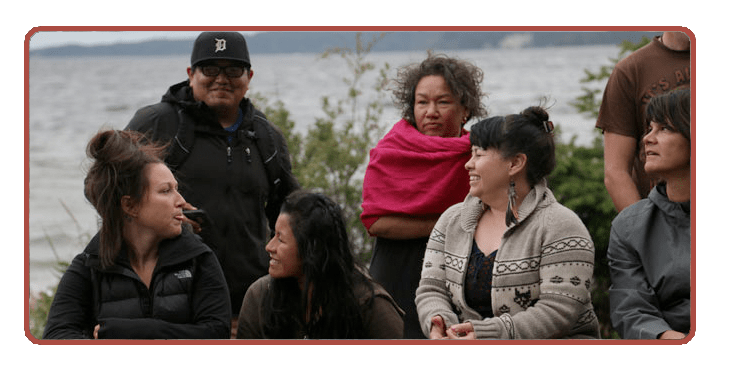 May 31, 2017—Merritt, BC: Additional seats have opened up for our June camp — full-scholarships are now available!
Explore your connections to the land at beautiful Glimpse Lake!
Want to meet other emerging advocates?
Want to join the next generation of leaders?
 [maxbutton id="2″]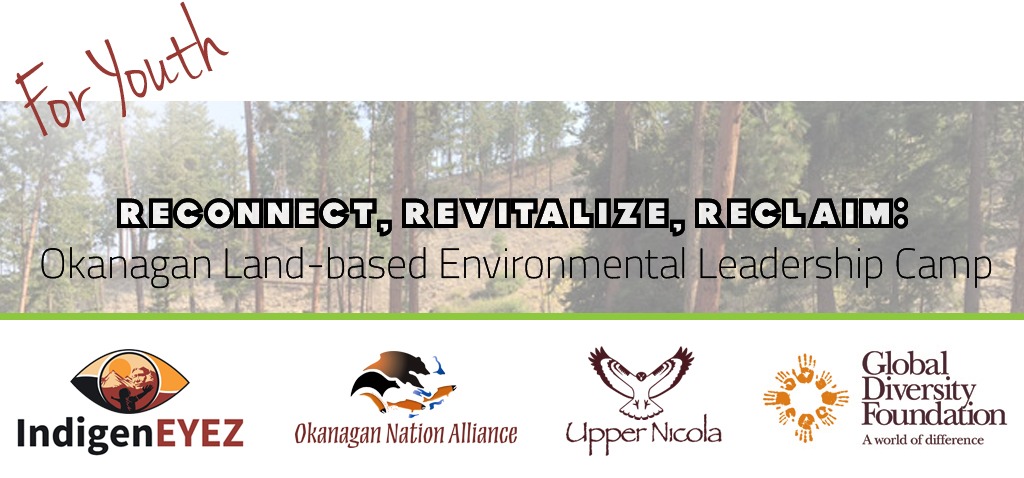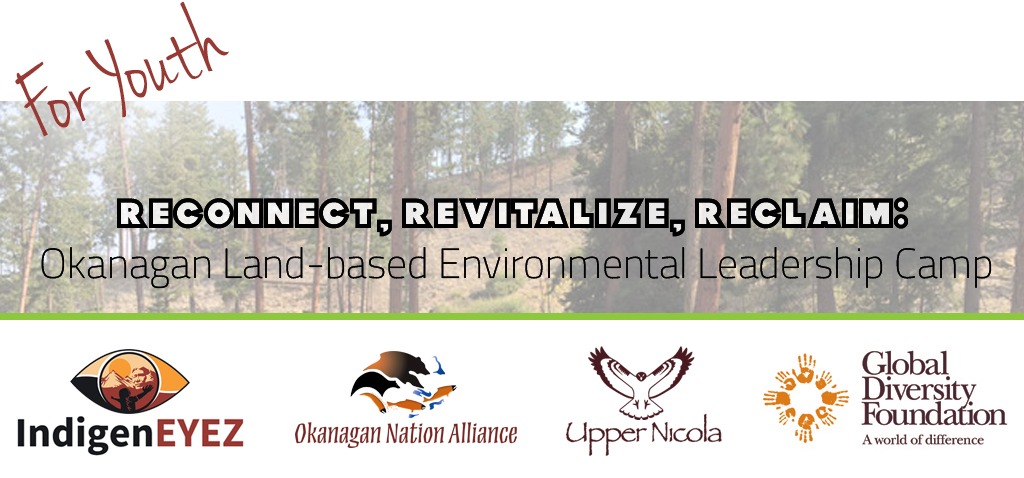 Okanagan Environmental Leadership Camp is a 7-day gathering for Indigenous youth 18-30 who want to build their capacity as advocates and protectors for the lands and waters of their territories. The camp will take place at on Syilx territory and is co-organized by the Global Diversity Foundation with the support of the Upper Nicola Band and the Okanagan Nation Alliance.


For more information on this life-changing opportunity, please visit http://www.globalenvironments.org or contact our administrator Carrie at Inspire@IndigenEYEZ.com