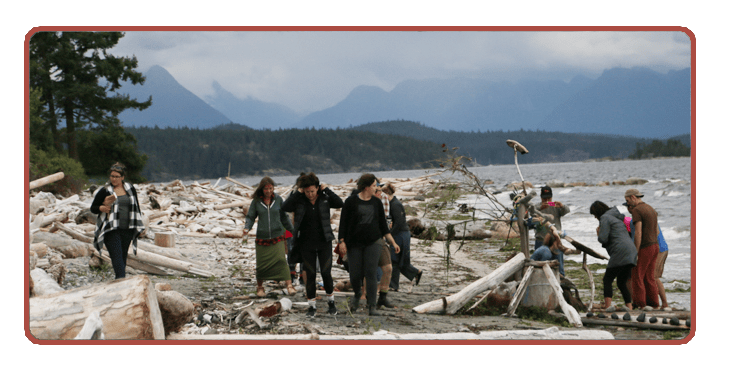 May 15, 2017— Mansons Landing, BC: We are excited to share news of our Leadership Essentials program at the Hollyhock Learning Centre, July 21-25, 2017.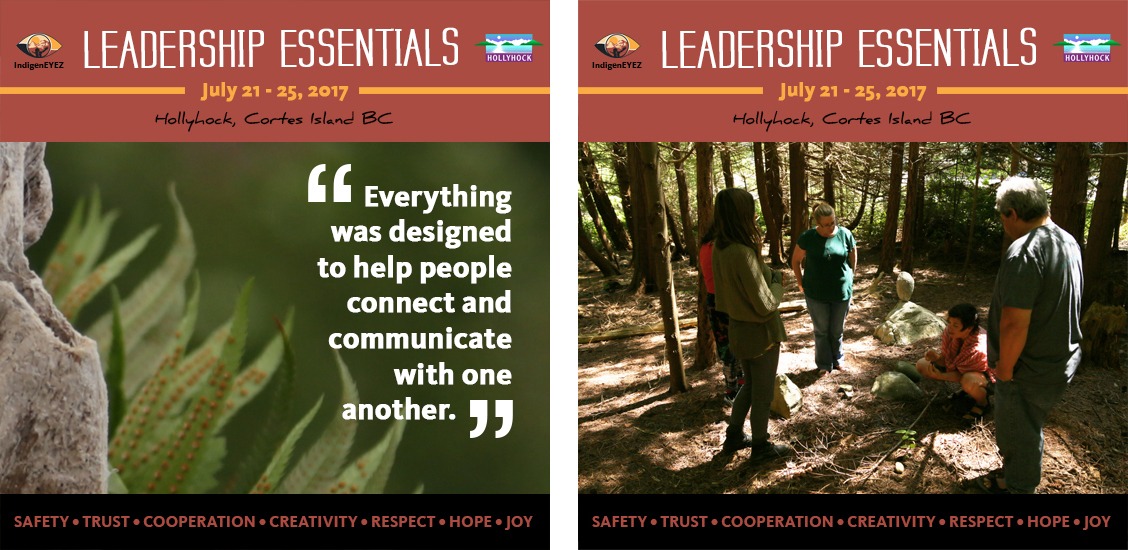 This workshop is intended for activists, leaders, educators, changemakers and anyone interested in equipping themselves with the right tools and community skills to walk through this challenging time in a good way. What will you learn at Hollyhock?  Lead facilitator Kim Haxton explains:
You can also check out this article by Kim on the Hollyhock website.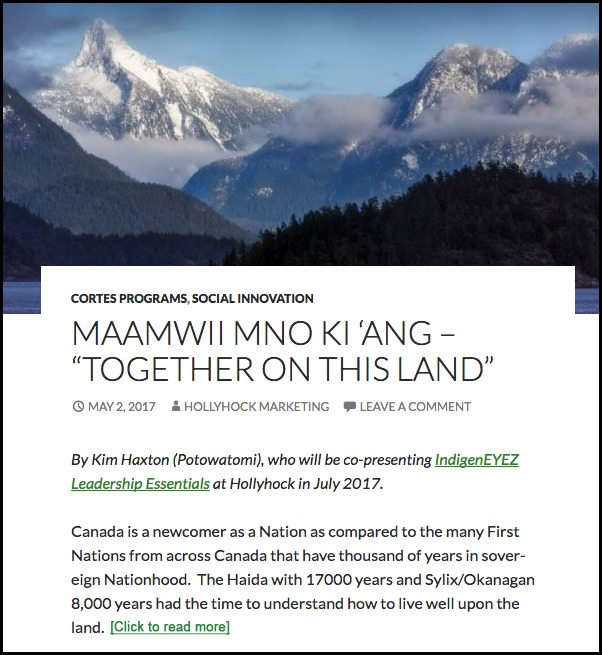 Spots are limited, sign up today:
https://hollyhock.ca/programinfo/indigeneyez/
We have some scholarships available – please ask!
For more information go to https://hollyhock.ca/programinfo/indigeneyez/ or contact our administrator Carrie at Inspire@IndigenEYEZ.com