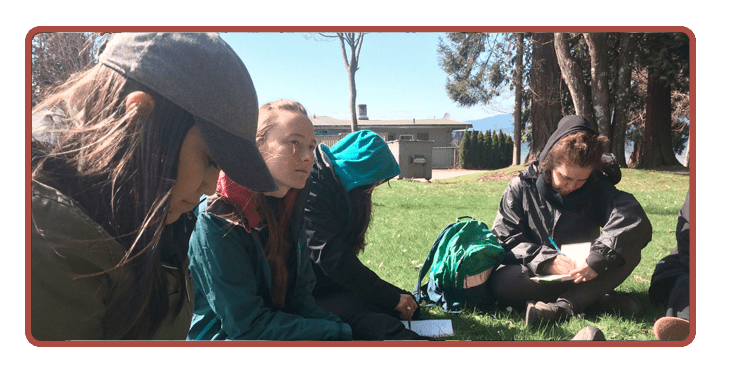 April 19, 2017—Vancouver, BC: Thank you to IndigenEYEZ co-founder Kim Haxton for sharing this article about the final Leadership Essentials session.
---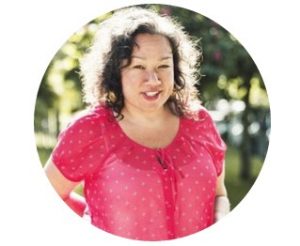 Connecting with the Subtle
by Kim Haxton
On April 1st and 2nd Indigeneyez ran the last of an eight month facilitators training. Over the course of the weekend, we were able to do experiential activities on the land, combining arts and nature.
If the land is central to our most essential ways of being, spending time and deepening this connection is paramount—especially as we do the inner work to accelerate our own healing, as well as support a greater cultural resurgence.
We started on the land at the UBC farm participating in an activity called "Greet a Tree." One participant is blindfolded and taken for a walk, being led to a tree. The blindfolded participant then makes a connection with the tree before being led back to the start. Then, with the blindfold off, they are asked to find their tree.
Concluding the activity, we spoke of our connection with nature being fundamental as part of our cultural resurgence—our embodied way of connecting with ourselves, the land, and each other.
We ended the day by taking part in the UBC raising of the Reconciliation Pole. Led by Haida master carver and 7idansuu Chief, Jim Hart, this auspicious event fit with some of the themes we worked on throughout the year, explored through the creative community model.
On the second day, we met in Stanley Park and continued our exploration in the natural world. Learning outside of the classroom allows us to connect with possibilities that we normally do not connect with—from the smallest creatures, to listening and watching an eagle's nest being built, to hearing the songs that the ocean sings. Through reflection and play, we allow ourselves to connect with something deeper and more subtle, and allow for teaching to come to us.
---
If you would like to continue—or begin—your IndigenEYEZ training, please join program co-founders Kim Haxton and Kelly Terbasket at Hollyhock for Leadership Essentials.

How do we find balance in an imbalanced world? How do we find authentic meaning amidst the paradoxes of this time? How do we ground ourselves in our deepest ecological ways of being and from that place influence society in a positive way?
This workshop is intended for activists, leaders, educators, changemakers and anyone interested in equipping themselves with the right tools and community skills to walk through this challenging time in a good way.
For more information go to https://hollyhock.ca/programinfo/indigeneyez/ or contact our administrator Carrie at Inspire@IndigenEYEZ.com