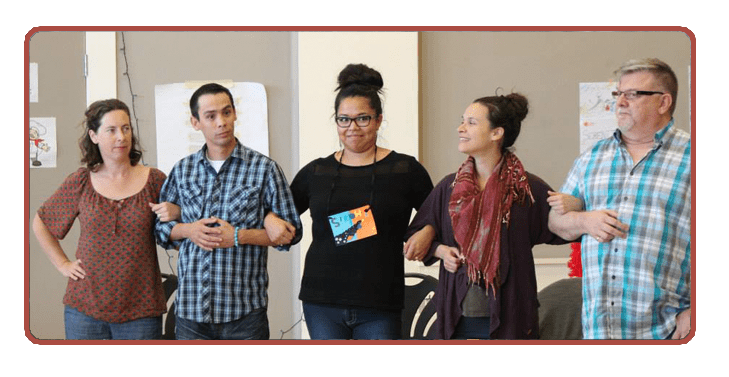 Feb 16, 2017—Vancouver, BC: Big news! We will be offering IndigenEYEZ Essentials for Free!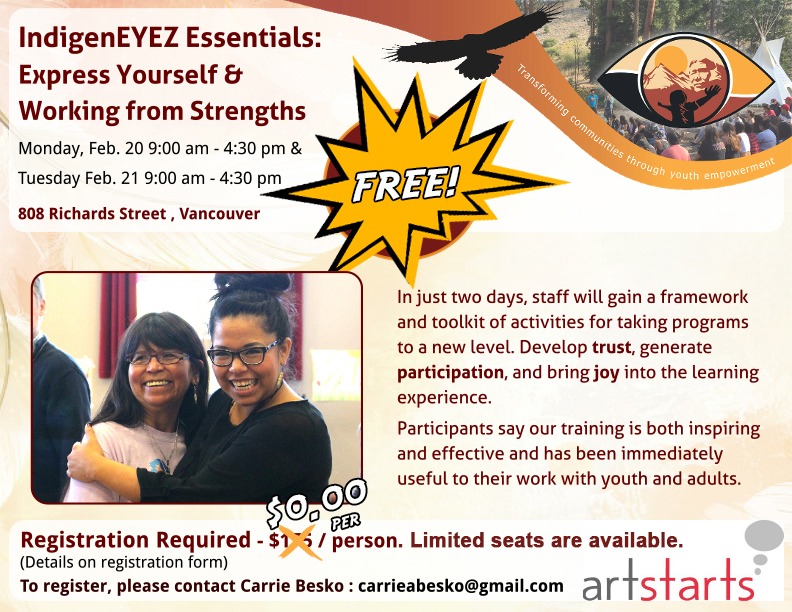 IndigenEYEZ is proud to be partnering with ArtStarts to offer this training at no cost. Limited seats are available. To register please email Inspire@IndigenEYEZ.com
Join us February 20th and 21st, from 9am-4:30pm at 808 Richards Street, in Vancouver.
ArtStarts in Schools is a not-for-profit organization that promotes art and creativity among British Columbia's young people. For more information about IndigenEYEZ Essentials: Express Yourself or Working From Strengths visit our Adult Training Page 
Questions? Please email Inspire@IndigenEYEZ.com