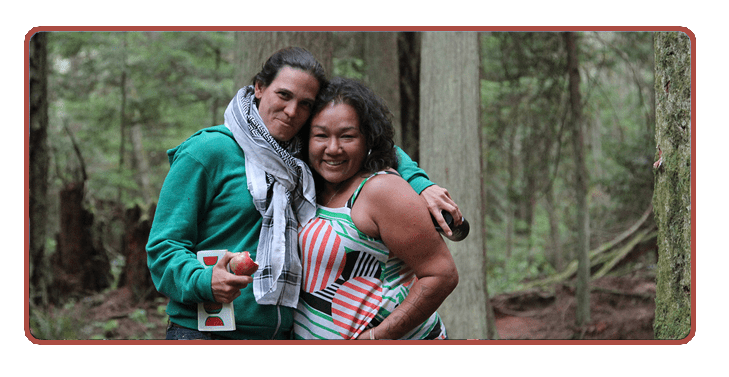 Jan 31, 2017—Vancouver, BC: We will be offering both IndigenEYEZ Essentials, and our IndigenEYEZ Leadership Training, this February in Vancouver.
---

Interested in joining our facilitator team? If you want to increase your facilitation skills while working with youth or adults, please join us for free on February 4th and 5th at the Broadway Youth Resources Centre (2455 Fraser Street, Vancouver).
We offer a clear mentorship path using our Creative Community Model. Our partner, PYE Global, freely shares this facilitation method with youth empowerment organizations from around the world.
Through the financial support of the NIB (Native Indian Brotherhood) trust fund, we are able to offer these training's for free. To register, or for more information, please email our administrative assistant Carrie Besko at Inspire@IndigenEYEZ.com
---

Our two favorite workshops in one! Express Yourself & Working from Strengths!
In just two days, staff will gain a framework and toolkit of activities for taking programs to a new level. Develop trust, generate participation, and bring joy into the learning experience.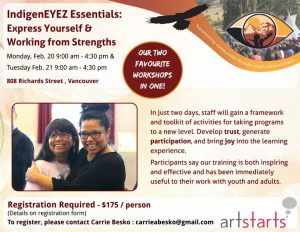 More info about these two programs can be found on our Adult Programs page.
IndigenEYEZ is proud to be partnering with ArtStarts. ArtStarts in Schools is a not-for-profit organization that promotes art and creativity among British Columbia's young people.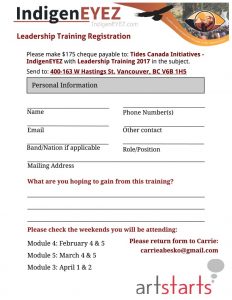 Join us on February 20th and 21st, from 9am-4:30pm at 808 Richards Street, in Vancouver.
To register please download this PDF registration form and email it to our administrative assistant Carrie Besko at Inspire@IndigenEYEZ.com
For more info please email Inspire@IndigenEYEZ.com