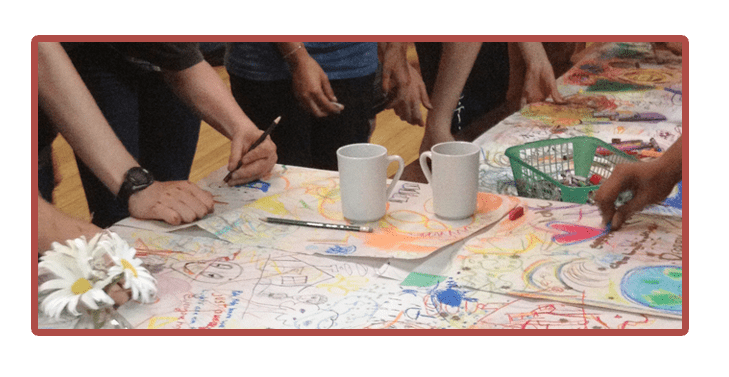 Jan 5, 2017—Vancouver, BC: Creative Facilitation 1 is being offered on February 25 & 26, 2017 at Royal Roads University in Victoria, BC.
In this two-day experiential professional development training, you will train in a proven arts-based model of group facilitation. This workshop is for youth workers, artists, teachers, facilitators and team leaders. Participants learn easy-to-apply, proven techniques for increasing community, creativity and authenticity when working with groups. You will also learn how to help groups increase their emotional literacy and capacity for self-expression. Join facilitators Warren Hooley and Sarah Downey to discover how your own creativity can sustain your life and your work.
---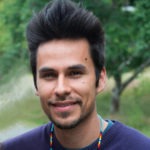 Warren Hooley. Focusing on arts, empowerment, and adult facilitation training, Warren provides communities, groups of youth and adult leaders with the skills and awareness to make changes that are connected to their deepest values. He is honoured to mentor and work with world class facilitators in the PYE Global organization.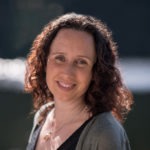 Sarah Downey. Sarah is dedicated to creating comfortable group spaces where self expression and creativity can blossom. With a lifelong background in visual art, music, drama, dance and creative writing, Sarah brings a down-to-earth practical slant on incorporating the arts into everyday life and teaching.
---
Days/Times:
Sat, Feb 25, 2017 10:00am – 4:30pm
Sun, Feb 26, 2017 10:00am – 4:30pm
Cost: $250.00 + GST
Register: Please click here "Royal Roads – Creative Facilitation 1″ to register. For more information on The Power of Hope please visit www.powerofhope.ca/adult-trainings/