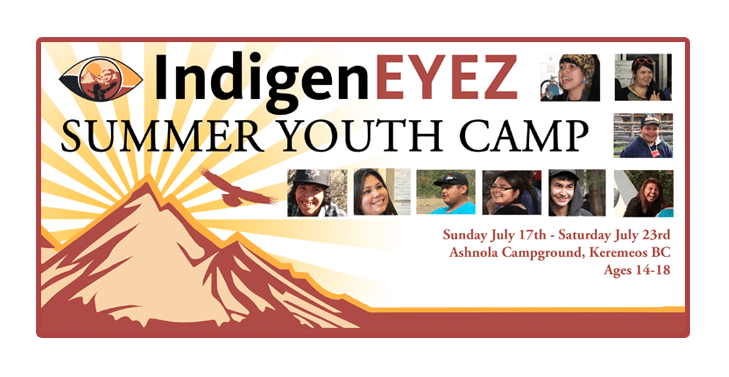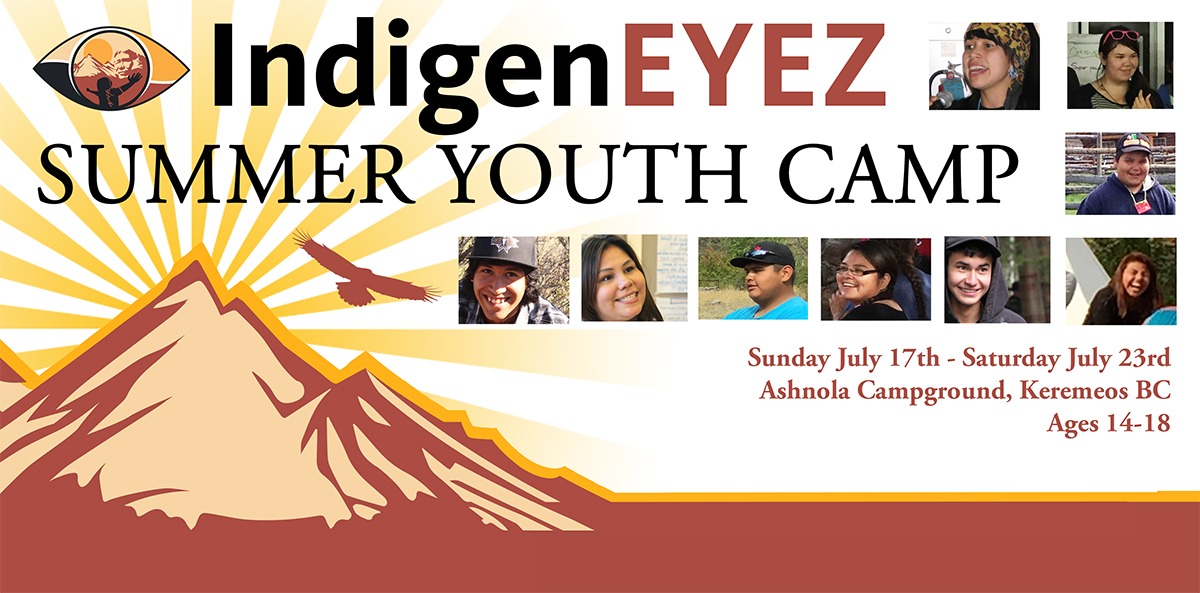 Jul 17-23, 2016—Similkameen Valley: Don't miss our summer youth camp in the Okanagan! Join our team of top facilitators including actress Michelle Thrush and hip-hop artist Warren Hooley in the beautiful Similkameen Valley, home territory of the Smalqmix people.
Register here: IndigenEYEZ.com/Ashnola2016/
Last year, every youth wanted to come back:
    •    Have a blast!
    •    Make new friends
    •    Explore your culture
    •    Spend time on the land
    •    Gain the confidence to speak up
    •    Get motivated to follow your dreams
Check out the video from last year's camp: Youtu.be/eSe33SlSYqk
Listen to first-hand testimonials: IndigenEYEZ.com/audio
Ask your band about funding, or contact our administrator Carrie at Inspire@IndigenEYEZ.com.