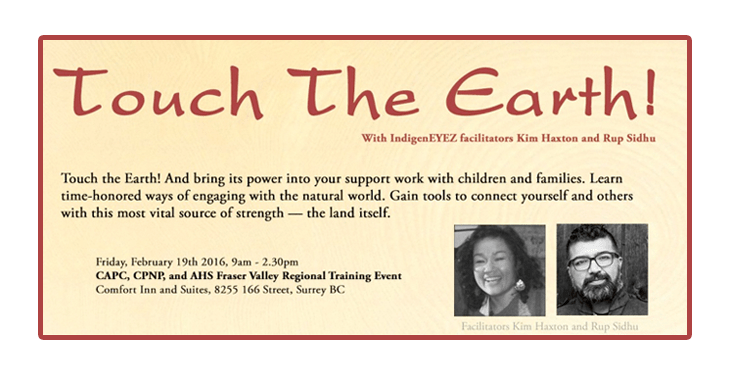 Feb 19, 2016—Surrey: IndigenEYEZ is leading a 1-day training for child and family support workers in partnership with the Association of Neighbourhood Houses of BC. Participants will learn time-honored ways of engaging with the natural world. They will gain tools to connect themselves and others with this most vital source of strength — the land itself. This is a CAPC, CPNP, and AHS Fraser Valley Regional Training Event.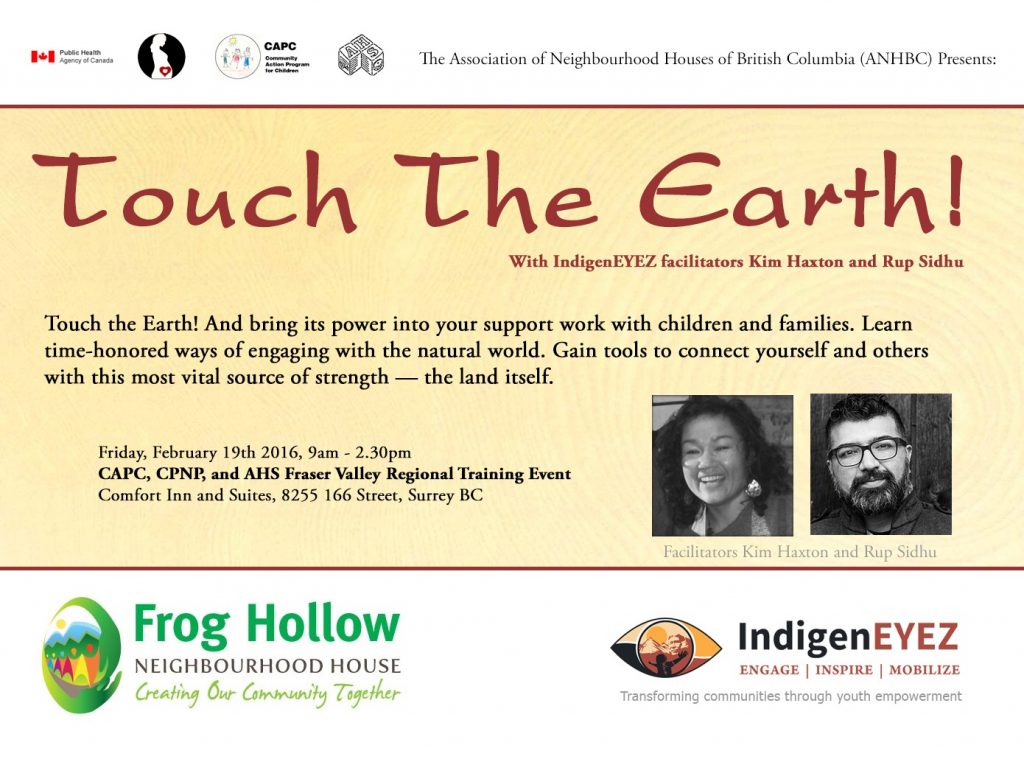 IndigenEYEZ facilitators:
Kim Haxton is a skilled facilitator of Indigenous spiritual healing practices and ceremony. She is a Potowatomi whose family is from Wasauksing First Nations. Kim worked for many years with Rediscovery International engaging Native youth impacted by colonization. Her community healing work emphasizes embodied awareness, "betrayal-to-trust" rites of passage, conflict resolution, de-escalation, de-colonization, and anti-oppression training.
Rup Sidhu is an interdisciplinary artist and facilitator residing on unceded Coast Salish territories. Rup works at the intersection of social justice and the arts. For the past 15 years, he has been growing his understanding of anti-oppression and empowerment work. He has created and led 100s of programs with youth and adults around the globe. Rup brings a focused presence, strong leadership skills, and a contagious enthusiasm.
Check out Kim and Rup in action at the Aboriginal Head Start 2015 National Conference: