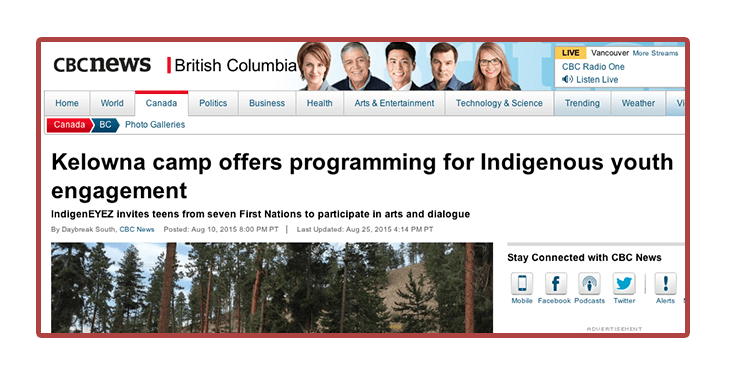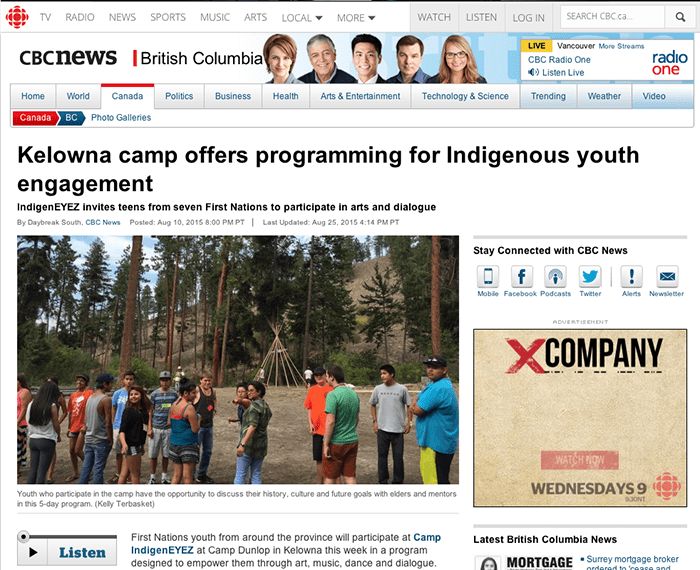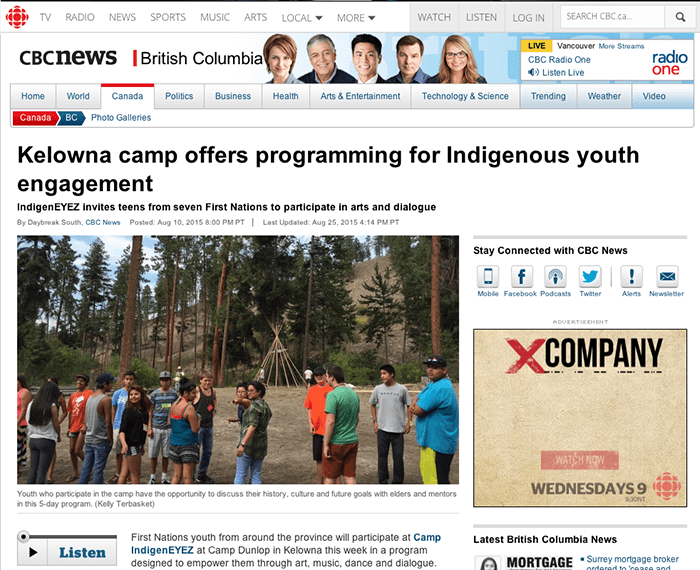 Aug 2015—Kelowna: Our first summer camp was a resounding success—every single youth reported that they want to come back again! The camp was held in the Okanagan and attended by more than 70 youth from 7 Nations. We were supported by an impressive roster of adults including Grand Chief Stewart Phillip, actress Michelle Thrush, and other Indigenous artists.
"Youth get the experience of using the arts to express themselves and come together over five days and build a community of support and encouragement," Program Director Kelly Terbasket told the CBC.
The camp was a partnership with the First Nations Health Authority.