If you like the IndigenEYEZ model, we highly recommend this Power of Hope youth camp! Hosted on a gorgeous 315 acre farm on beautiful Cortes Island, participants will have the opportunity to explore the arts and learn how to become leaders in their communities.
Scholarships Available for First Nations Youth!
IndigenEYEZ has contributed to the Power of Hope scholarship program in order to support more First Nations from BC to attend our 8 day camp: 
"We don't want finances to be the reason youth don't get to have this life changing experience!"
If you are First Nations and would like to attend one of our camps, please fill out the registration form to apply for this exciting opportunity.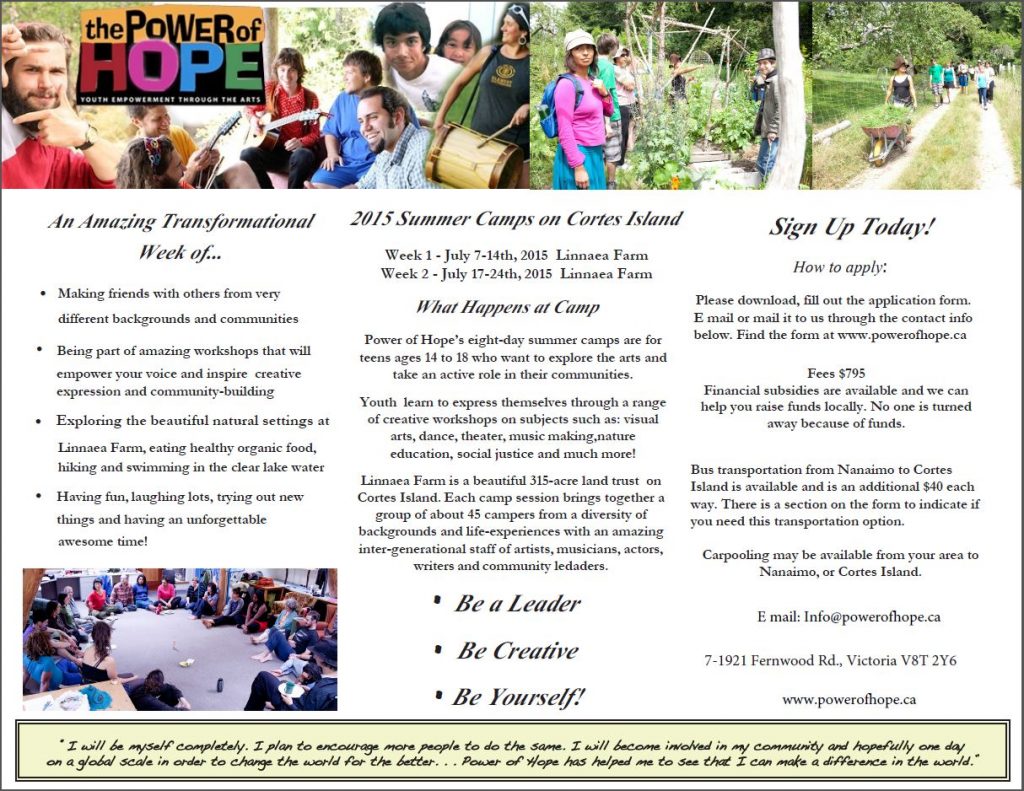 Seeking First Nations POH Alumni :
Did the Power of Hope make an impact on your life? IndigenEYEZ wants to hear all about it. We are offering free gift cards for Aboriginal youth who are willing to be interviewed about their Power of Hope experience.  Please contact Carrie, our administrator to set up an interview at your earliest convenience.