Thanks for your interest in IndigenEYEZ!
We will not be taking any new inquiries or bookings for the next few months, starting February 1, 2021. To meet the growing interest in Indigenizing and decolonizing, we are updating our offerings with a new set of courses and Signature Workshops. To give our full attention to curriculum development, we are taking a break from inquiries and requests. We are a small team and need to be strategic with our time so we can keep up with the rapidly growing demand for our offerings.
If you wish to book a facilitator during our time away, you are welcome to connect directly with the following Indigenous facilitators in our referral network. Please note that IndigenEYEZ does not oversee these bookings.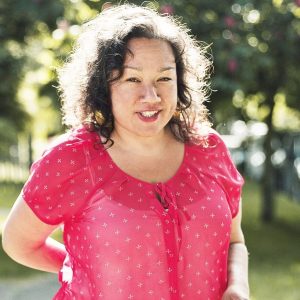 Kim Haxton
(Potowatomi)
Pronouns: she/hers

Email: kim@indigeneyez.com
Location: Vancouver, BC

Facebook: @kimiking
Instagram: @k_haxton


Kim's Bio: IndigenEYEZ co-founder Kim is Potowatomi from the Wasauksing First Nation in northern Ontario. With degrees in geography and outdoor recreation, Kim has two decades of experience doing wilderness therapy and leadership development with aboriginal youth.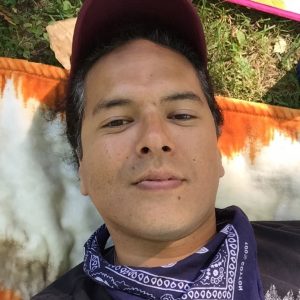 Allan Thomas Lindley
(Syilx, Nlaka'pamux, Mistawsis Cree)
Pronouns: they/them/theirs


Email: allan@indigeneyez.com
Location: Vancouver, BC

Allan Thomas Lindley (they/them/their pro-nouns, sometimes he) is Syilx, Nlaka'pamux, and Mistawsis Cree First Nations from the Nicola Valley in Merritt BC. Allan is a member of the Upper Nicola Band (Quilchena), which is a part of the Okanagan Nation. Allan is a part of the IndigenEYEZ facilitator community and has worked for RainCity Housing and Support Society in the DTES of Vancouver since 2009 where they are currently the Manager of Indigenous Services.

Erika Doehring
(Gwich'in)
Pronouns: she/hers

Email: erika@indigeneyez.com
Location: Port Moody, BC
Website: www.welcometostride.ca
Erika has always danced to her own drum and resisted conformity by following her heart. This is something that she brings to her style of facilitation, using authentic understanding to foster meaningful connection and discussion in the space.