July 22, 2021—Kelowna, BC: Starting in August! Want to foster cultural safety and reconciliation in the classroom? If you are a school teachers or Aboriginal support workers, join us for a five-day, Indigenous-led course, RESPECT.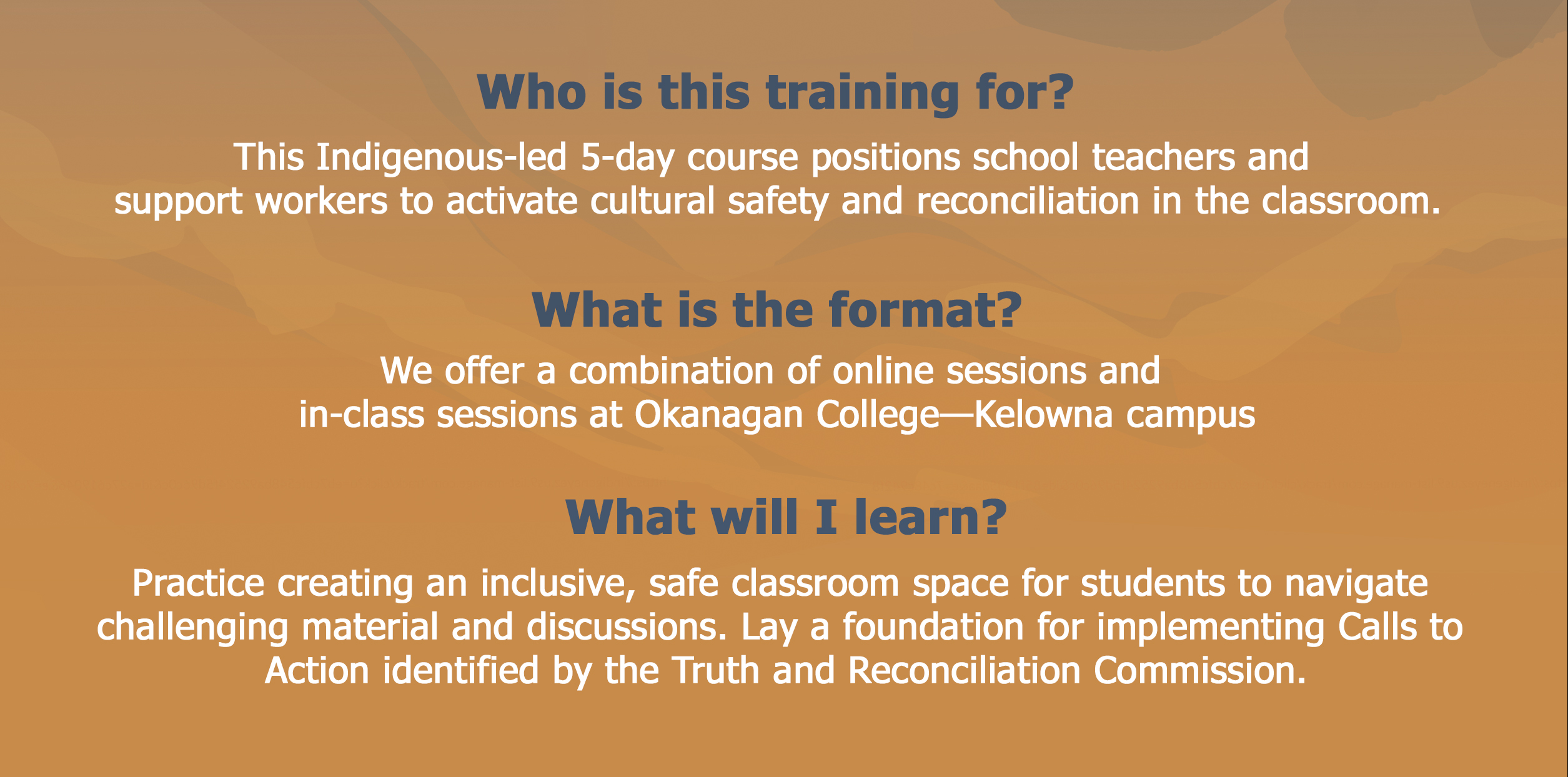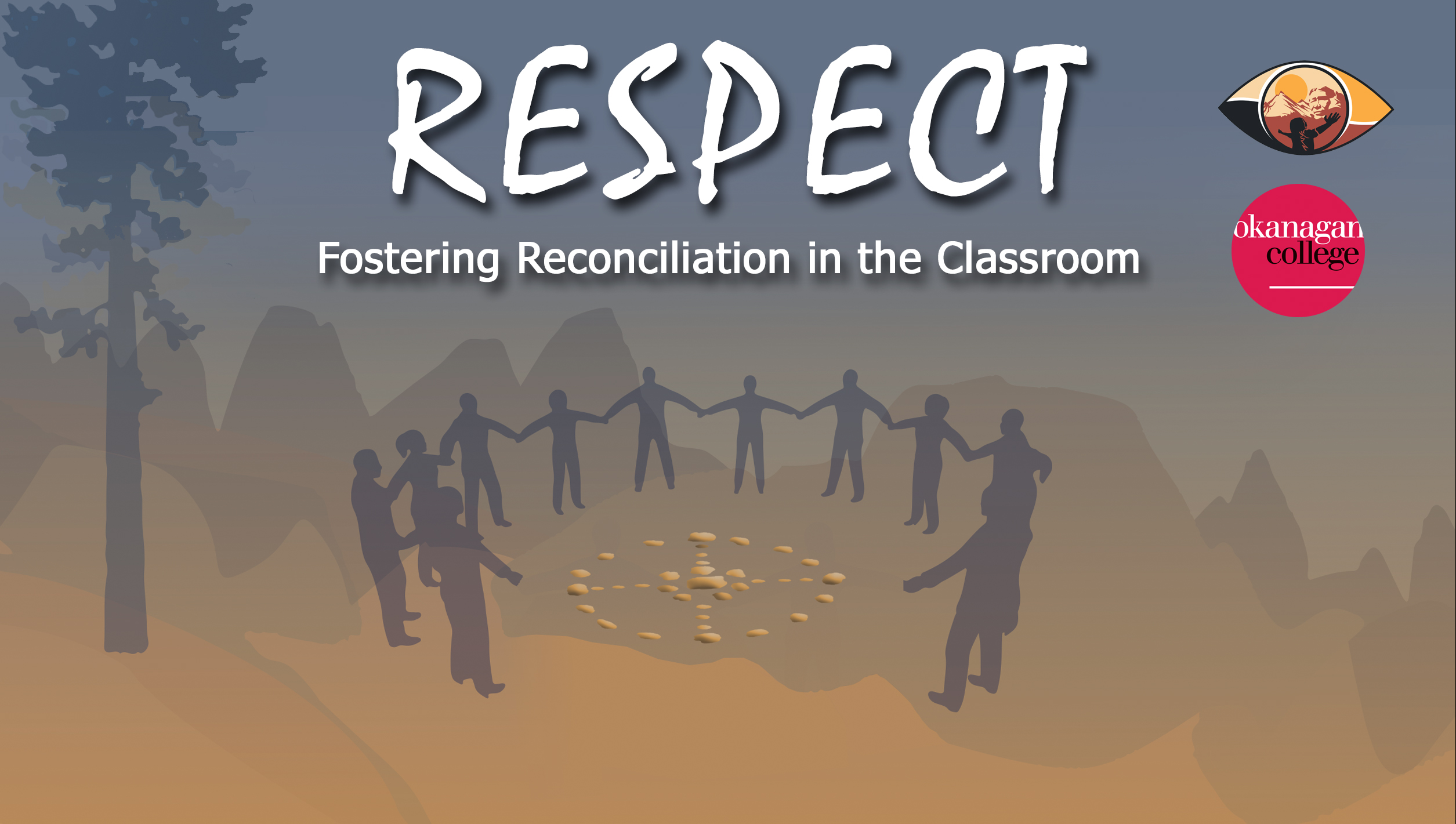 This course will support you with implementing the new curriculum and the First Peoples Principles of Learning, which can be challenging for teachers with limited experience with Indigenous peoples and histories. This experiential training gives participants the opportunity to practice tools that increase their comfort with teaching Indigenous students and topics, creating classrooms that are more inclusive and hold safe space for students to navigate challenging material and conversations.
Participants gain easy-to-use tools and skills to create environments that embody the First Peoples Principles of Learning and lays a foundation for implementing Calls to Action identified by the Truth and Reconciliation Commission.

RESPECT – Fostering Reconciliation in the Classroom is a blended online and in-the-classroom training (29 hours total).
August 16 | 9:30am–12pm via Zoom
August 23 & 26 | 9:30am–3:30pm In-person
September 13 | 9:30am–12pm via Zoom
COST: The 5-day course is $1,195 + GST
with scholarships available if cost is a barrier
For scholarships, please apply to inspire@indigeneyez.com if you are working in a role where professional development funding might be limited, or where significant wider impact will result from your participation in the course.