Apr 9, 2019—Hedley, BC: We're so very excited to be returning to Sylix territory for the 6th annual IndigenEYEZ Youth Camp, July 14th – 21st! Registration is now open!
---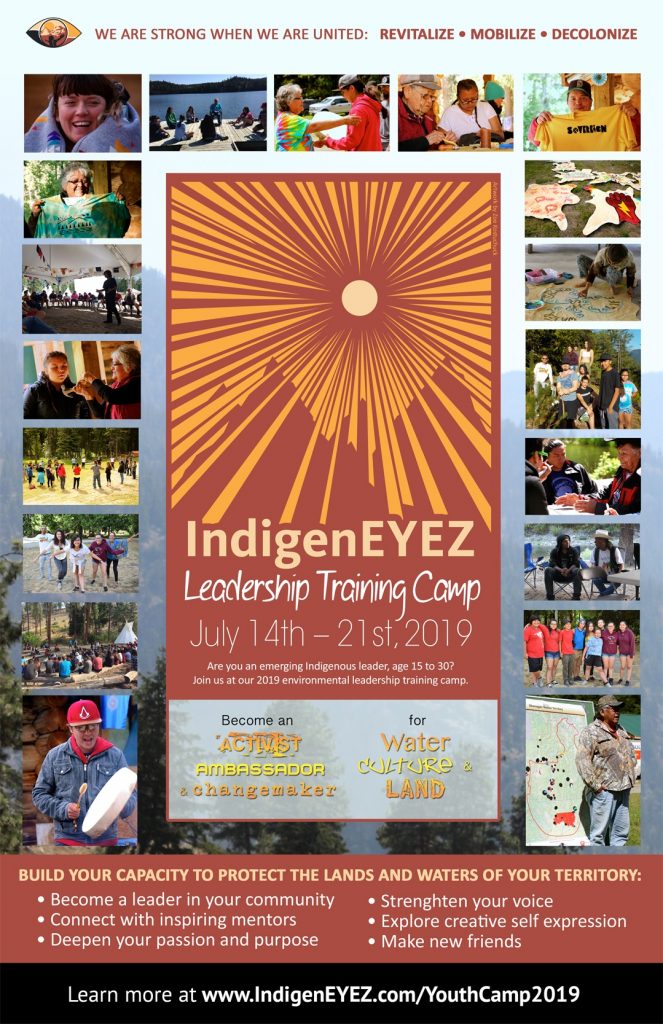 Evolved from previous years, the goal of the 2019 IndigenEYEZ Leadership Training Camp is to support our emerging leaders, ages 15 to 30, to become healthy & impactful change makers, activists and ambassadors for our land and water.
This 7-day on-the-land training camp is for Indigenous youth and mentors who want to strengthen their skills in delivering their own workshops on climate change, water stewardship, and land advocacy in their own community.
Seats are limited! Don't miss out on this life-changing experience!
What will this years camp be like? Listen to a few insights from past camper Devyn Nichols:
In this gorgeous natural settings you'll fill your days with fun, friendship, and discovery. Introverts and extroverts are equally welcome!
Have fun together

Make new friends

Connect deeply with each other

Explore indigenous world views and support positive identity

Learn skills like collaboration, goal setting, conflict resolution and reflections

Find your voice, engage in constructive self expression

Develop a greater sense of purpose

Become a leader in your community

Initiate an awareness, curiosity, and respect for nature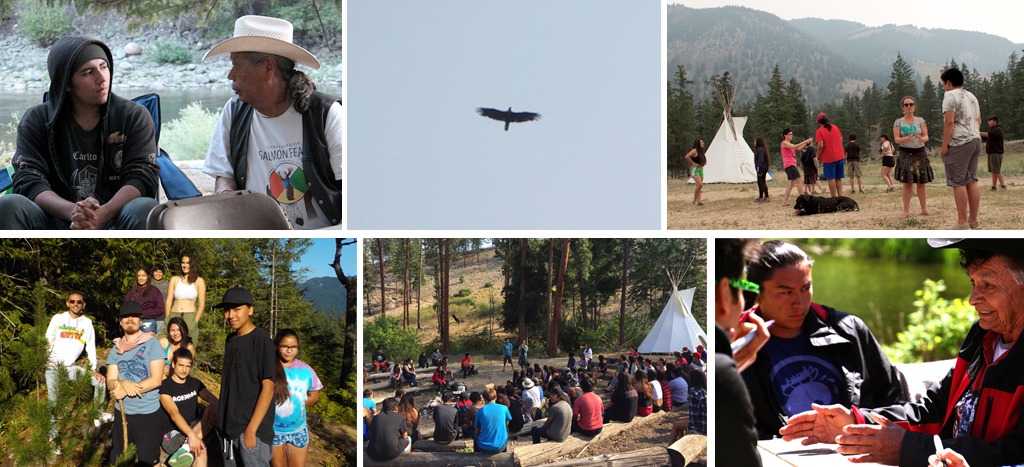 Registration Deadline: June 1st!
Dates: July 14th – 21st, 2019
Location: Teepee camping on the Similkameen River (near Hedley BC)
Eligibility: Indigenous youth ages 15-30
Fine Print: There are limited seats for this camp!
With your application you will be asked to answer a few extra questions:
1. Why are you interested in coming to camp?
2. What do you hope to bring back to your community?
Seats are limited!
Questions about our 2019 camp? Please contact
administrator Anni Phillips at Inspire@IndigenEYEZ.com