Feb 25, 2020—Cawston, BC: A brief traditional story about change? (Fox and Coyote?)

IndigenEYEZ has been going through some big changes. We are a small operation with a big vision of helping to repair the fabric of our communities. In order to succeed, we must align our limited resources with initiatives that maximize impacts.
Unfortunately, we must announce that our IndigenEYEZ 7-day summer youth camp will not be held in 2020. We are taking this summer off to (build capacity), but we plan to be return next summer, in 2021.
We don't want to leave you hanging this summer!
If you were looking forward to returning to our camp this summer there is still a very cool opportunity coming up. Light The Fire is Power of Hope's annual youth camp on Cortes Island, this year held from July 9th -16th. We are excited to be collaborating with Power of Hope once again – if you attended ImanginNATION in 2017, this was a collaborations with Power of Hope.
Their camp is very similar to ours—we are founded on the same methodologies and some of our facilitators will be working there.
If you are interested in going and applying for a full or partial scholarship, please contact us here:
Camp Registration for Power of Hope begins March 1st.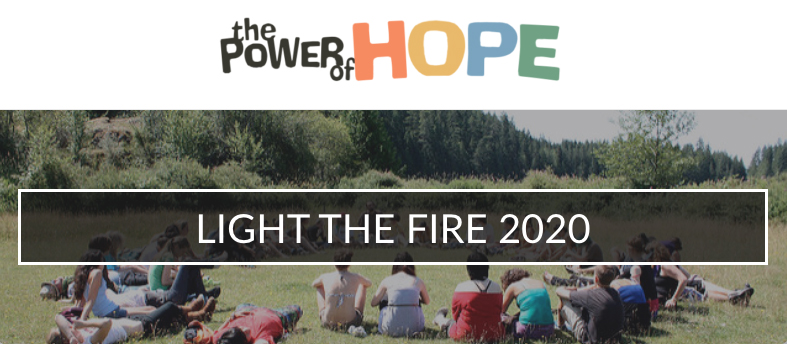 More good news!
We are also excited to announce the first IndigenEYEZ Facilitator Training Institute. This training is for camp leaders, youth workers, knowledge keepers and will empower you to bring the transformative methods of IndigenEYEZ to your own community programs.
Who is this training for?
Students hired to lead summer programs and camps for youth

Youth workers, family workers, mental wellness workers, teachers

Parents, Elders, Knowledge Keepers, community champions and volunteers
Why are we doing this?
To support those who deliver summer programs, workshops or camps with some facilitation training and curriculum activities to use

To help bring this transformative empowering feeling back to your home communities.

To help community workers deliver enriched connection with youth year-round.

We are in this for the long term. We believe in systemic change.
If we only hold youth camps and don't also focus on supporting the communities, then change is limited and temporary.
TRAINING DATES:
July 2nd to 4th & July 23 to 25th
COST: ?
Lunch will be provided for each session
with gluten-free and vegetarian options.
LOCATION:
Okanagan Valley (location to be confirmed)
QUESTIONS?
contact Anni Phillips at inspire@IndigenEYEZ.com or 250-328-9634