Our partners are indispensable to the mission of IndigenEYEZ. These incredible organizations share our vision of a world in which all youth are supported in becoming the leaders and change-makers of tomorrow.
---
Partners For Youth Empowerment's mission is to unleash the power, purpose, and potential of young people worldwide. Partners For Youth Empowerment does this by empowering teachers, youth workers, and other leaders to build supportive creative communities that change lives. Partners For Youth Empowerment train's people around the world to deepen the impact of their youth programs and workplaces environments. At the heart of the training's is their Creative Empowerment Model, a framework of arts empowerment practices and leading-edge group facilitation tools. www.partnersforyouth.org
---
The Power of Hope is a charitable non-profit organization that unleashes the positive potential of youth through arts-centred multicultural and intergenerational learning programs that value self-awareness, leadership, environmental stewardship, community and social change. Through transformational empowerment camps that use arts-based activities and foster inclusion and community – Youth are uplifted and supported to express their authentic selves and connect to their potential. www.powerofhope.ca
---
The Okanagan Nation Alliance (ONA) was formed in 1981 as the inaugural First Nations government in the Okanagan which represents the 8 member communities including; Okanagan Indian Band, Upper Nicola Band, Westbank First Nation, Penticton Indian Band, Osoyoos Indian Band and Lower and Upper Similkameen Indian Bands and the Colville Confederated Tribes on areas of common concern. The Okanagan Nation territory includes an area that extends over approximately 69,000 kilometers. The ONA mandate is to work collectively to advance and assert Okanagan nation Title and Rights over the Okanagan Nation Territory. www.syilx.org
---
The Aboriginal Head Start Association of British Columbia (AHSABC) is a nonprofit society made up of the 12 urban Aboriginal Head Start (AHS) preschool sites in BC, all of which are members of the AHSABC. AHSABC is a leader in Aboriginal Early Childhood Education. They provide support to AHS sites throughout the province to promote excellence in programming and are dedicated to the development of Aboriginal children and their families. AHSABC works in collaboration with other organizations and government to ensure consistent quality standards. The Aboriginal Head Start Association of British Columbia was born in the spring of 1998, evolving in December 2001 to an incorporated, nonprofit society. Since 2006, AHSABC has been a national leader in creating curriculum resources that are used in Aboriginal Head Start centres across Canada. www.ahsabc.com
---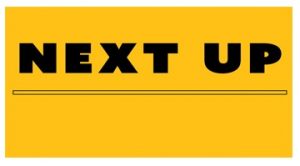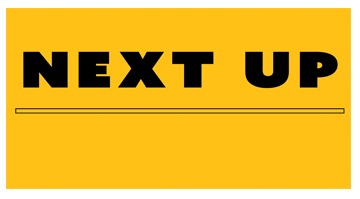 Next Up runs programs across the country to train and grow young progressive leadership. The people organizing Next Up come from a wide range of backgrounds: public policy, community activism, labour, the non-profit sector, and research. They are all involved in social and environmental justice work. The founders of Next Up believe that a better world is not just possible, but an imperative.
2015-16 marks the tenth year since it was started in BC. This year Next Up has launched 3 new intensive programs: the BC Bootcamp weekend which ran in May; the Alberta Climate Leadership Program that ends this Fall; and our newest intensive program, the BC Indigenous Youth In Action (IYIA) program which begins in August 2016. The BC IYIA is a collaboration with IndigenEYEZ. www.nextup.ca
---
The Confederated Tribes of the Colville Reservation is a federally recognized American Indian Tribe. Today, over 9,365 descendants of 12 aboriginal tribes of Indians are enrolled in the Confederated Tribes of the Colville Reservation. The Colville Indian Reservation land base covers 1.4 million acres or 2,100 square acres located in North Central Washington, primarily in Okanogan and Ferry counties. Confederated Tribes strive to protect and enhance the quality of life for Colville tribal members and at the same time, govern as a sovereign nation. www.colvilletribes.com
---
The First Nations Health Authority (FNHA) is the first province-wide health authority of its kind in Canada. In 2013, the FNHA assumed the programs, services, and responsibilities formerly handled by Health Canada's First Nations Inuit Health Branch – Pacific Region. The mandate of the FNHA is: Cultural Safety and Humility in Health Services Delivery for First Nations and Aboriginal Peoples in British Columbia. On October 1, 2013 the FNHA took over the planning, design, management, delivery, and fund the delivery of First Nations Health Programs across British Columbia. www.fnha.ca
---
The Program on Water Governance (PoWG) conducts cutting-edge interdisciplinary research on water sustainability, and fosters dialogue on water policy with communities and decision-makers. In addition to our journal publications, we engage in extensive public outreach activities, through briefing notes, policy papers, and a renewed web presence, which makes extensive water-related information resources freely available. www.watergovernance.ca
---
The UBC campus is situated on the unceded and traditional territory of three First Nations: the xʷməθkʷəy̓əm Nation, Sḵwx̱wú7mesh Úxwumixw and Səl̓ilw̓ətaɁɬ Nation. UBC has an active partnership with xʷməθkʷəy̓əm from hən̓q̓əmin̓əm̓-language programming to a number of other classes and programmes. One example is the UBC Learning Circle, a webinar and vidoconference based program featuring workshops on First Nations physical, mental spiritual and emotional health and wellness. UBC offers degrees in First Nations and Indigenous Studies through a program in the Arts Faculty, and a Chinook Diploma Program in the Sauder School of Business; it also runs the Chinook Summer Biz Camp, to foster entrepreneurship among First Nations and Métis high school students. www.ubc.ca
---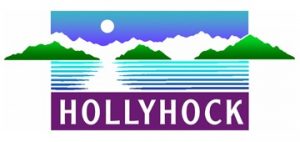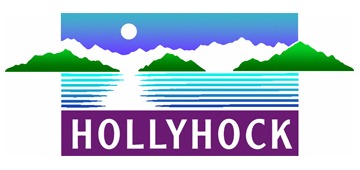 Hollyhock is a non-profit educational institute dedicated to personal, professional and organizational development that advances consciousness, connection and community toward solutions for a better future. An internationally renowned centre for learning and well-being, Hollyhock presents over 100 social learning programs and conferences on our Cortes Island campus, plus accessible, high impact programs in Vancouver. www.hollyhock.ca
---
ArtStarts in Schools is a not-for-profit organization that promotes art and creativity among British Columbia's young people. Since 1996, ArtStarts has supported educators, artists, parents and students by offering a broad range of programs, services and resources. ArtStarts' key areas of activity include booking school performances, an annual showcase conference for young audience presenters, artist residencies, grants to schools and districts, professional learning opportunities for artists and teachers, gallery exhibitions of young people's art and free family programming. www.artstarts.com
---
REACH Community Health Centre is a community-governed organization that believes that good health is a state of physical, mental and social well-being. REACH provides innovative, high-quality primary health and dental care, and social and educational services to support the physical and mental health and well-being of our community and the individuals within it. www.reachcentre.bc.ca
---
Prior to becoming a friendship centre the organization started as Surrey Aboriginal Cultural Society in the early 1990's and eventually became Kla-How-eya Aboriginal Centre of SACS. Becoming the Fraser Region Aboriginal Friendship Centre Association was the final transitional step to contribute to the well-being of Indigenous People in Surrey and the surrounding areas. As an organization, FRAFCA is often the first point of contact for Indigenous people seeking services and supports. FRAFCA works in a culturally relevant and safe way, honoring the diverse lived experiences of Indigenous people who come from nations across Turtle Island. www.frafca.org
---
Past Partners
Throughout the years IndigenEYEZ has had many organizational partners who have helped us learn and grow, and helped us transform lives and increase our impact. Learn about out past partners here: