We encourage you to reach out directly to anyone on this list to enhance or lead your workshop, training, or youth empowerment event. Our incredibly talented network of facilitators share our vision of a world in which all Indigenous people are supported to become the leaders and change-makers of tomorrow.
Their fees range from $500/day to $1200/day depending on your needs, the nature of the facilitation work, and their experience level. This option allows you to find which facilitators are available and best fit your needs. Together with the facilitator, you can identify the outcomes and contract terms.
Please note that when you take this route, the contract is between you and the facilitator. IndigenEYEZ bears no contractual obligation or responsibility for the deliverables or outcomes. Because members of our facilitator network are usually quite busy with administration, planning, and delivering of workshops throughout the province, please allow 4-5 business days for a response. If you haven't heard back, we suggest trying them again, or reaching out to a different facilitator.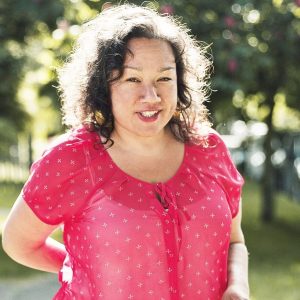 Kim Haxton
(Potowatomi)
Pronouns: she/hers

Email: kim@indigeneyez.com
Location: Vancouver, BC

Facebook: @kimiking
Instagram: @k_haxton


Kim's Bio: IndigenEYEZ co-founder Kim is Potowatomi from the Wasauksing First Nation in northern Ontario. With degrees in geography and outdoor recreation, Kim has two decades of experience doing wilderness therapy and leadership development with aboriginal youth.

Hazel Bell-Koski
(Anishinabe, Finish, Irish, English)
Pronouns: we, she/hers, they/them/theirs
Email: hazel@indigeneyez.com
Location: Roberts Creek, BC
Additional Trainings: Catch The Fire
Work Experience: CV.pdf
Website: www.hazelbellkoski.com
Facebook: @hazel.bellkoski
Instagram: @hazelbellkoski
Vimeo: www.vimeo.com/320871662


Hazel's Bio: Hazel holds a BFA in Film Studies from Ryerson University and has maintained a multi-disciplinary arts practice for over twenty years. She has extensive experience in working with diverse intergenerational communities, giving her the capacity and awareness required to create a space of belonging and safety for people at any artistic skill level, into a meaningful creative process.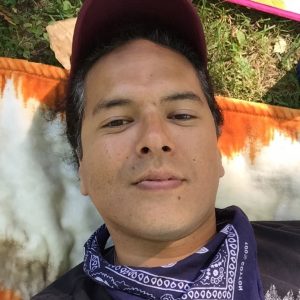 Allan Thomas Lindley
(Syilx, Nlaka'pamux, Mistawsis Cree)
Pronouns: they/them/theirs


Email: allan@indigeneyez.com
Location: Vancouver, BC

Allan Thomas Lindley (they/them/their pro-nouns, sometimes he) is Syilx, Nlaka'pamux, and Mistawsis Cree First Nations from the Nicola Valley in Merritt BC. Allan is a member of the Upper Nicola Band (Quilchena), which is a part of the Okanagan Nation. Allan is a part of the IndigenEYEZ facilitator community and has worked for RainCity Housing and Support Society in the DTES of Vancouver since 2009 where they are currently the Manager of Indigenous Services.

Erika Doehring
(Gwich'in)
Pronouns: she/hers

Email: erika@indigeneyez.com
Location: Port Moody, BC
Website: www.stridevancouver.ca
Erika has always danced to her own drum and resisted conformity by following her heart. This is something that she brings to her style of facilitation, using authentic understanding to foster meaningful connection and discussion in the space.