Oct 16th, 2018 — Whidbey Island, WA: Congratulations to IndigenEYEZ co-founder Kelly Terbasket who was recently asked, and voted-in, to become the newest member of the Partners For Youth Empowerment board of directors!
The Partners For Youth Empowerment board retreat on Whidbey Island this past summer was revitalizing, inspiring, and deeply affirmed that IndigenEYEZ is part of the larger global network that utilize the methodologies of the Creative Empowerment Model.
Fostering trust and safety, this openly shared facilitation tool created by Partners For Youth Empowerment has the potential to breath life into the fabric of community, relationships, and organizations.

What is Partners For Youth Empowerment?
Started by Peggy Taylor and the late Charlie Murphy in 1996, the mission of Partners for Youth Empowerment is to unleash the power, purpose, and potential of young people worldwide.
Partners For Youth Empowerment offers training around the world to deepen the impact of youth programs, classrooms, workplaces and other group environments. Trainings take place in North America, as well as South Africa, Uganda, India, the UK, Brazil, Greece, and a growing number of locales around the world.
At the heart of these training's is Partners For Youth Empowerment's Creative Empowerment Model, a framework of arts empowerment practices and leading-edge group facilitation tools.
What's the connection to IndigenEYEZ?
Sometimes stories tell it best. Here's the story that Kelly shared during the community keynote at Hollyhock in 2017:
"In 2013 I picked up a hitchhiker, a fellow Nation member. I had heard lots about Warren Hooley, this young inspirational hip hop artist. We became instant friends. He was raving about this training he had taken called Creative Facilitation with Partners For Youth Empowerment. I was amazed that something already existed that brought my two favorite things together into one – creativity and facilitation!! I was developing a curriculum on that very topic of expressing yourself through the arts, so I signed up for the 2-day training in Seattle, little knowing that my life was about to change forever.
Charlie Murphy and Partners For Youth Empowerment had me by the first coffee break. I fell in love. I could see immediately that these tools were exactly what was needed to address the barriers I'd been seeing in our communities. These were user friendly ways to rebuild our fragmented relationships. Fun and engaging methods for fostering self-expression, for creating safe space to talk about what really matters to us. For helping us move away from internalized oppression. I had been trying to develop holistic ways to decolonize our minds and here they were – already finely tuned and nicely packaged! It felt like a miracle. I knew instantly I had found the point of leverage that we needed for deep transformation."
The leadership team of IndigenEYEZ has adapted this Creative Empowerment Model especially for First Nations. IndigenEYEZ is a unique and powerful coming together of the Creative Empowerment Methodology, Rediscovery Methodology, and Indigenous Pedagogy.
Together, these methodologies create a specific container for Indigenous learning that leads to individual and group empowerment through self-expression, pride, knowing one's gifts, self-advocacy, and responsibility to community.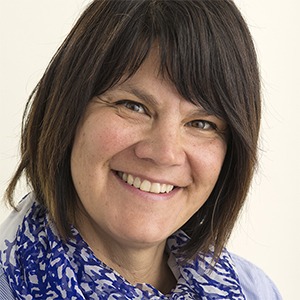 "I'm honoured to be on the Partners For Youth Empowerment board. Not only does it feel good to give back who has generously given to IndigenEYEZ, but something I want everyone to know is that Partners For Youth Empowerment does not have copyright on their Model. They don't expect IndigenEYEZ (or anyone) to pay them to utilize the methodologies they've shared with us. Their mission is to share these methodologies simply because they believe they're impact full and they know it works. They expect nothing back for sharing they're resources, or their mentorship. The fact that they asked me to sit on their board, not only am I honoured, but I'm so grateful to give back to them."
– Kelly Terbasket , IndigenEYEZ co-founder and Partners For Youth Empowerment Board Member
The Creative Empowerment Model is just one three methodologies IndigenEYEZ uses as a foundation for our work. Stay tuned for articles that dive into our two other founding frameworks.
To learn more about how IndigenEYEZ came to be, check out our new History page.
---
Partners For Youth Empowerment Board Members Chair:
Deepa Narayan
Goa, India / Cortes Island, British Columbia, Canada
Board Members:
Ian Watson
London, England
Peggy Taylor
Seattle, WA
Nick Weeks
London, England
Vishal Talreja
Bangalore, India
Peter Evans
Pacific Northwest
Maurits Schouten
London, England
Charles D. Terry, JD
Langley, Washington
Lynne Twist
San Francisco, California, USA
Peter Mortifee
Vancouver, BC, Canada
To learn more about each member,visit: http://www.partnersforyouth.org/about/#people