Oct 8, 2019—West Kelowna, BC: IndigenEYEZ is excited to announce the return of Champions of Change! This empowering workshop series will be held at the Westbank First Nation Health and Wellness Building, in West Kelowna, every month from October 2019 to May 2020.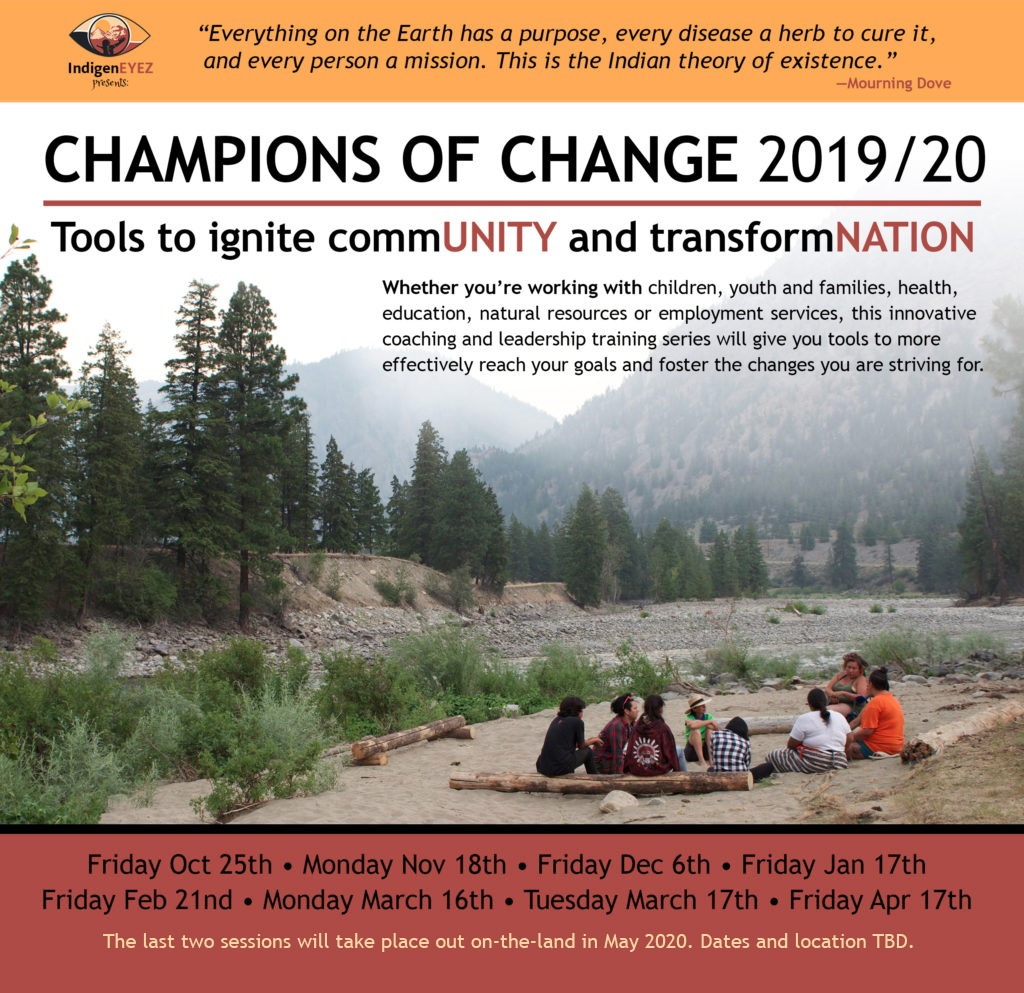 Are you a Frontline Worker? Champions of Change will give you a new set of tools to more effectively address challenging relationships, increasing engagement, and motivate your community.
Are you a Health Program Manager? During Champions of Change you will learn how to build and maintain positive uplifting teams, and strengthen your leadership skills.

Are you a Teacher? Champions of Change demonstrates holistic experiential lesson planning, which incorporate engaging art activities and First Peoples principles of learning.

This innovative coaching and leadership training series will give you tools to more effectively reach your goals and foster the changes you are striving for—whether you're working with children, youth, families, health, natural resources, education or employment.
Because we use a coach approach, we focus on the needs and priorities that arise from the specific group assembled for each workshop – so the topics covered in the sessions are both responsive and fluid.
You can jump in at any point in the journey and still benefit deeply – whether you take one or all of the workshops. Sign up for one—or for all 10 workshops!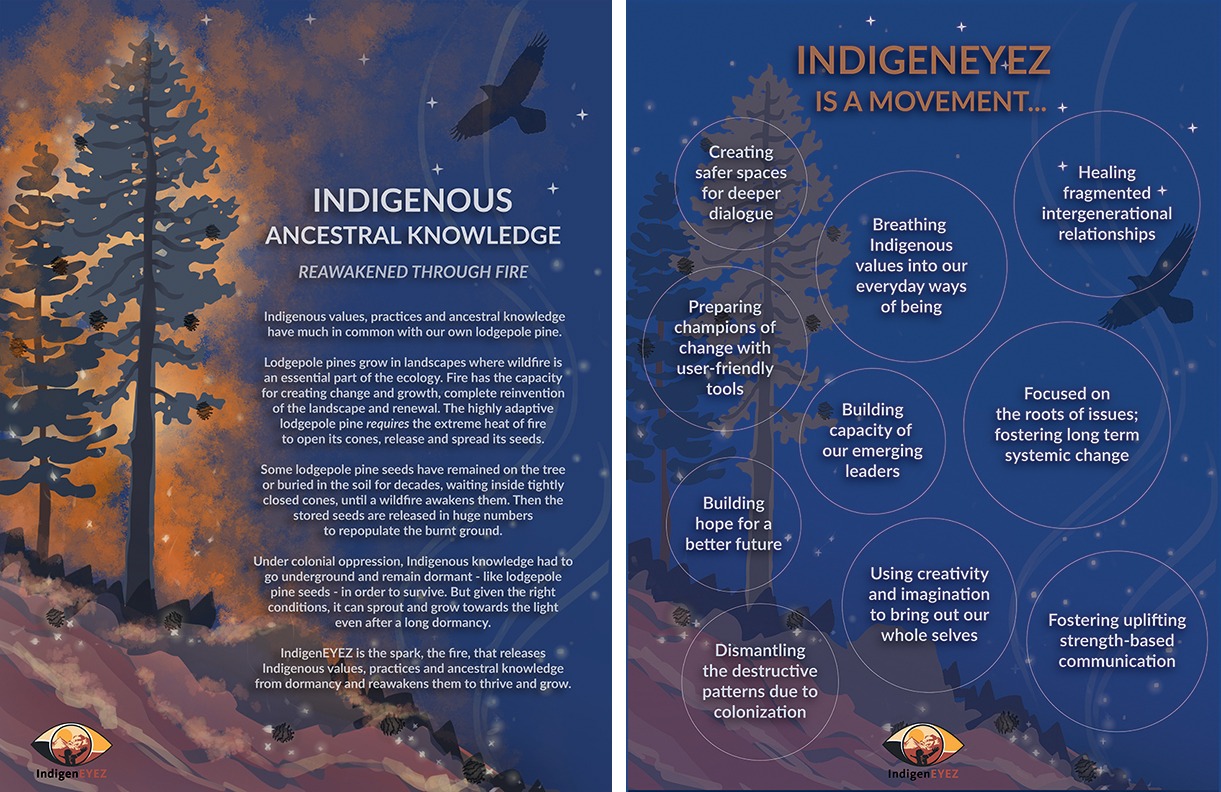 Facilitated by Program Director Kelly Terbasket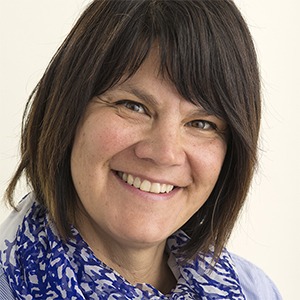 IndigenEYEZ Program Director Kelly Terbasket has a contagious laugh, a talent for connecting people, and a passion for the power of community. With more than 20 years experience managing community projects, Kelly is known in First Nations throughout BC for her inspiring workshops on everything from team building to strategic planning to effective leadership. As a person of mixed heritage, Kelly has been bridging distinct worlds all her life, learning to weave together the strengths of her Syilx and European ancestry.

With additional facilitation support from:
Kim Haxton, Deb Crow, Allan Thomas Lindley, and Bill Cohen

LOCATION:
Westbank First Nation Health and Wellness Building: The Siya Room
1900 Quail Lane, West Kelowna
DATES:
2019: Oct 25th, Nov 18th, Dec 6th,
2020: Jan 17th, Feb 21st, March 16th, March 17th, April 17th

The last two sessions which will happen on two consecutive days in May, where we will go out on the land. Dates and location TBD. Sign up for one—or for all 10 workshops!
TIME:
9:00 am – 4:30 pm
COST:
$150/per workshop (25% discount if you pre-register for all 10 sessions)
Lunch will be provided for each session, with gluten-free and vegetarian options.
QUESTIONS?
contact Anni Phillips at inspire@IndigenEYEZ.com or 250-328-9634