Free Workshops for First Nations Facilitators!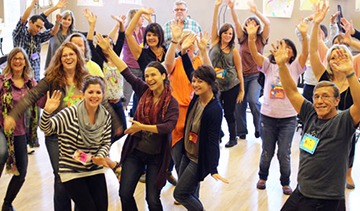 IndigenEYEZ is extending an invitation to First Nations facilitators interested in joining our team! We are offering a two-day workshop just for you! There is no obligation if you attend and decide this is not for you, but you will walk away with a fresh new set of skills to use in your future facilitation!
Our team members are given many opportunities for professional development, mentorship from highly-skilled facilitators and the chance to be a part of a land-based, cultural youth empowerment program! Come and see what it is all about!
Registration required: CLICK HERE to download information poster and registration form.